Abstract
Silver is a noble metal with antique values and antimicrobial property. Being its colloidal form, silver nanoparticles have wide commercial application. They are being used extensively in the aquaculture industry. Considering their dumping and leaching in water, experiments were conducted to estimate their toxicity on zebrafish (Danio rerio). Silver nanoparticles were synthesized using sodium borohydrate (chemical synthesis) and Guava (Psidium guajava) leaf-extract (biological synthesis) as reductants. UV–Visible spectroscopy exhibited a confirmatory surface plasmonic range of 390–410 nm and transmission electron microscopy data projected a homogenous, round (11–45 nm) and polygonal (17–40 nm) particles of the silver nanoparticles synthesized in chemical and phyto-synthesis routes respectively. Acute toxicity study of these chemicals was conducted in static bioassay method. 96 h LD50 dose for silver nitrate was 100 μg l−1 where as it was 80 and 400 μg l−1 for chemically and biologically synthesized silver nanoparticles respectively. The calculated safe concentration values in water were 0.020, 0.033 and 0.153 mg l−1 for silver nitrate, chemically synthesized nanoparticles and biologically synthesized silver nanoparticles respectively. These candidate chemicals had not influenced any significant alterations in water quality. Current investigations confer that chemically synthesized silver nanoparticles are more toxic than silver nitrate to zebrafish. Biologically synthesized silver nanoparticles are least toxic among all. These trends of impact were also evaluated and reconfirmed through histological assessment of ovarian tissue at sublethal dose (1/10 th of LD50 value). Thus, the potentiality of plant derived nanoparticles should be investigated in different fish models for their sustainable application in aquaculture and water technology.
This is a preview of subscription content, log in to check access.
Access options
Buy single article
Instant access to the full article PDF.
US$ 39.95
Price includes VAT for USA
Subscribe to journal
Immediate online access to all issues from 2019. Subscription will auto renew annually.
US$ 99
This is the net price. Taxes to be calculated in checkout.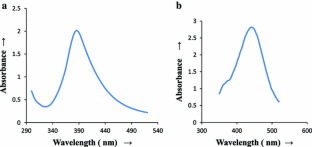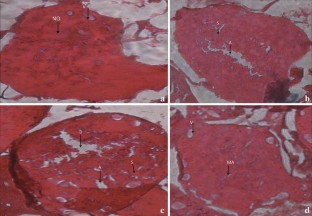 References
1.

Mohanty S, Mishra S, Jena P, Jacob B, Sarkar B, Sonawane A (2012) An investigation on the antibacterial, cytotoxic, and antibiofilm efficacy of starch-stabilized silver nanoparticles. Nanomedicine 8:916–924

2.

Satapathy SR, Mohapatra P, Preet R, Das D, Sakar B, Chaudhuri T, Wyatt MD, Kundu CN (2013) Silver nanoparticles induce apoptosis in human colon cancer cells mediated through p53. Nanomedicine doi:10.2217/NNM.12.176

3.

Sarkar B (2010) Application of nanotechnology on aquaculture. Fish Chime 30:47

4.

Benn TM, Westerhoff P (2008) Nanoparticle silver released into water from commercially available sock fabrics. Environ Sci Tech 42(11):4133–4139

5.

Hill AJ, Teraoka H, Heidemanand W, Peterson RE (2005) Zebrafish as a model vertebrate for investigating chemical toxicity. Toxicol Sci 86(1):6–19

6.

Asharani PV, Lian WY, Wu Y, Gong Z, Valiyaveettil S (2008) Toxicity of silver nanoparticles in zebrafish models. Nanotech 19(25):255102

7.

Abreu PRC, Almeida MC, Bernardo RM, Bernardo LC, Brito LC, Garcia EAC, Fonseca AS, Bernardo-Filho M (2006) Guava extract (Psidium guajava) alters the labeling of blood constituents with technetium-99 m. J Zhejiang Univ Sci B 7(6):429–435

8.

Finney DJ (1971) Probit analysis. University Press, Cambridge 333

9.

Reish DL, Oshida PS (1987) Short term bioassay. In: Manual of methods in aquatic environment research. FAO fish Tech. Pap., 247, 1

10.

APHA (2012) Standard methods for the examination of water and waste waters. 22th Ed. American public Health Organization (APHA), American Water Works Association (AWWA) & Water Environment Federation (WEF)

11.

Griffitt RJ, Luo J, Gao J, Bonzongo JC, Barber DS (2008) Effects of particle composition and species on toxicity of metallic nanomaterials in aquatic organisms. Environ Toxicol Chem 27(9):1972–1978

12.

Bilberg K, Hovgaard MB, Besenbacher F, Baatrup E (2012) In vivo toxicity of silver nanoparticles and silver ions in zebrafish (Danio rerio). J Toxicol doi:10.1155/2012/293784

13.

Chae YJ, Pham CH, Lee J, Bae E, Yi J, Gu MB (2009) Evaluation of the toxic impact of silver nanoparticles on Japanese medaka (Oryzias latipes). Aqua Toxicol 94(4):320–327

14.

Hogstrand C, Wood CM (1998) Toward a better understanding of the bioavailability, physiology, and toxicity of silver in fish:implications for water quality criteria. Environ Toxicol Chem 17(4):547–561

15.

Deguchi Y, Miyazaki K (2010) Anti-hyperglycemic and anti-hyperlipidemic effects of guava leaf extract. Nutr Metabol 7:9

16.

Jahanbakhshi A, Shaluei F, Hedayati A (2012) Detection of silver nanoparticles (Nanosil®) LC50 in Silver Carp (Hypophthalmichthys molitrix) and Goldfish (Carassius auratus). World J Zool 7(2):126–130

17.

Laban G, Nies LF, Turco RF, Bickham JW, Sepulveda MS (2010) The effects of silver nanoparticles on fathead minnow (Pimephales promelas) embryos. Ecotoxicology 19(1):185–191

18.

Levard C, Hotze EM, Lowry GV, Brown GE (2012) Environmental transformations of silver nanoparticles: impact on stability and toxicity. Environ Sci Technol 46(13):6900–6914

19.

Tedesco S, Doyle H, Blasco J, Redmond G, Sheehan D (2010) Oxidative stress and toxicity of gold nanoparticles in Mytilus edulis. Aquat Toxicol 100(2):178–186

20.

Kumar A, Prasad MR, Srivastava K, Srivastava SK, Suzuki N, Srivastava AK (2013) Cyto-histopathologial alterations in the liver of Azadirahtin treated catfish. Proc Natl Acad Sci India Sec B Biol Sci, Heteropneustes fossilis. doi:10.1007/s40011-013-0169-7

21.

Hao L, Wang Z, Xing B (2009) Effect of sub-acute exposure to TiO2 nanoparticles on oxidative stress and histopathological changes in Juvenile Carp (Cyprinus carpio). J Environ Sci 21(10):1459–1466

22.

Lee B, Duong CN, Cho J, Lee J, Kim K, Seo Y, Kim P, Choi K, Yoon J (2012) Toxicity of citrate-capped silver nanoparticles in common carp (Cyprinus carpio). J Biomed Biotech doi:10.1155/2012/262670

23.

Sarkar B, Mahanty A, Saha A, Pal A, Bandyapadhyay P, Sarkar SK, Adhikari S, Ayyappan S (2013) Impact of cypermethrin and carbofuran on the ovarian cycle of the Indian major carp. Proc Natl Acad Sci India Sec B Biol Sci, Labeo rohita (Hamilton). doi:10.1007/s40011-013-0265-8
Acknowledgments
The authors acknowledge Department of Science and Technology, Government of India for financial support to carry out this research programme. The authors are thankful to the Director, National Institute of Abiotic Stress Management (NIASM), Baramati, Pune and Director, KIIT School of Biotechnology, KIIT University, Bhubaneswar, Odisha for providing necessary support and infrastructure facilities to carry out the experiments. The authors are also thankful to the Director, Indian Institute of Technology, Kharagpur for providing HR-TEM facility.
About this article
Cite this article
Sarkar, B., Netam, S.P., Mahanty, A. et al. Toxicity Evaluation of Chemically and Plant Derived Silver Nanoparticles on Zebrafish (Danio rerio). Proc. Natl. Acad. Sci., India, Sect. B Biol. Sci. 84, 885–892 (2014). https://doi.org/10.1007/s40011-013-0298-z
Received:

Revised:

Accepted:

Published:

Issue Date:
Keywords
Silver nanoparticles

Zebrafish

LD50

Safe concentration

Phytosynthesis

Histology