Reduction of Friction and Parasitic Losses of Large-bore Diesel Engines
During recent decades, the overall efficiency of two- and four-stroke large-bore diesel engines has been unmatched by any other engine application. However, smaller engine categories - like heavy-duty truck engines - achieved significant progress in both indicated and mechanical efficiency. To transfer this potential to medium-speed large-bore engines, private and public research institutes and an OEM formed the public funded eta-up project.
Introduction
Large-bore engines are well known for their unmatched overall efficiency mainly due to their high indicated efficiency. Throughout the years smaller engine categories made noticeable progress in indicated and mechanical efficiencies. A comparison between differently sized engines shows that smaller engines have advantages in mechanical and larger engines in indicated efficiencies [1],
Figure 1
.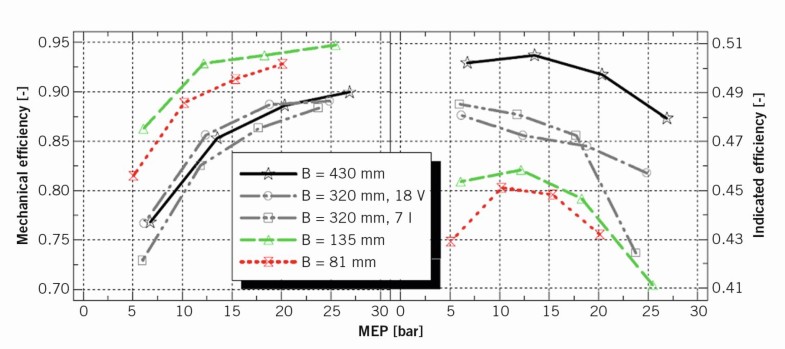 Copyright information
© Springer Fachmedien Wiesbaden GmbH, ein Teil von Springer Nature 2019