System Analysis for Efficient and Clean Diesel Engine
Measures such as catalytic heating and 48-V hybridisation support diesel engines in order to reach the future RDE target values, even under unfavourable conditions, as an analysis of AVL shows.
Pillar of CO2 Reduction
In addition to conventional emissions legislation, many countries have defined fleet CO
2
targets in an effort to meet the global climate protection objectives. For CO
2
, the fleet target to be reached in Europe by 2020/2021 is defined in the NEDC as 95 g CO
2
/km.
Figure 1
shows the NEDC-certified CO
2
values plotted versus vehicle weight for different technologies. It is noticeable that selected, currently available diesel models already meet the 2021 targets today.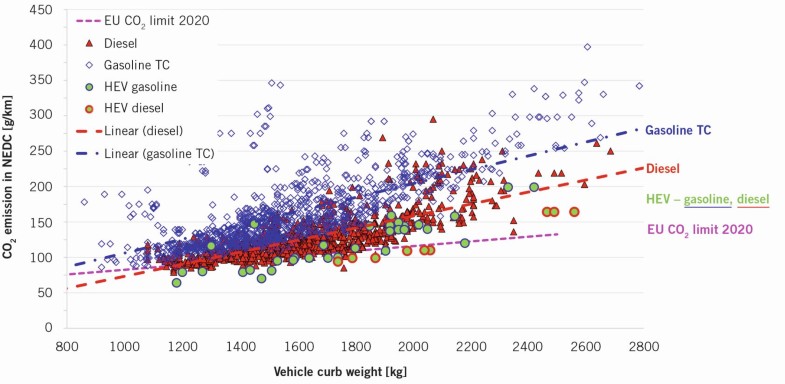 Copyright information
© Springer Fachmedien Wiesbaden 2017