Fuel Consumption Benefits of Indirect Charge Air Cooling in Commercial Vehicles
Indirect charge air cooling has the potential to further reduce fuel consumption in commercial vehicles. Analysis of the transient system behaviour is of particular significance here. A Mahle test vehicle was equipped with an indirect charge air cooler and the fuel consumption benefits were analysed in comparison with a conventional direct charge air cooler.
System Comparison
Currently, direct cooling systems,
Figure 1
(top), are used most commonly in commercial vehicles. They perform cooling tasks directly, that is, using the available cooling air. The cooling module includes the charge air cooler, air conditioning condenser, and high-temperature radiator (HT RAD). The direct charge air cooler is a fin-and-tube heat exchanger operating in cross flow. For homogeneous distribution of the charge air over the individual tubes with little pressure loss, the charge air cooler has large-volume boxes on the inlet and outlet sides.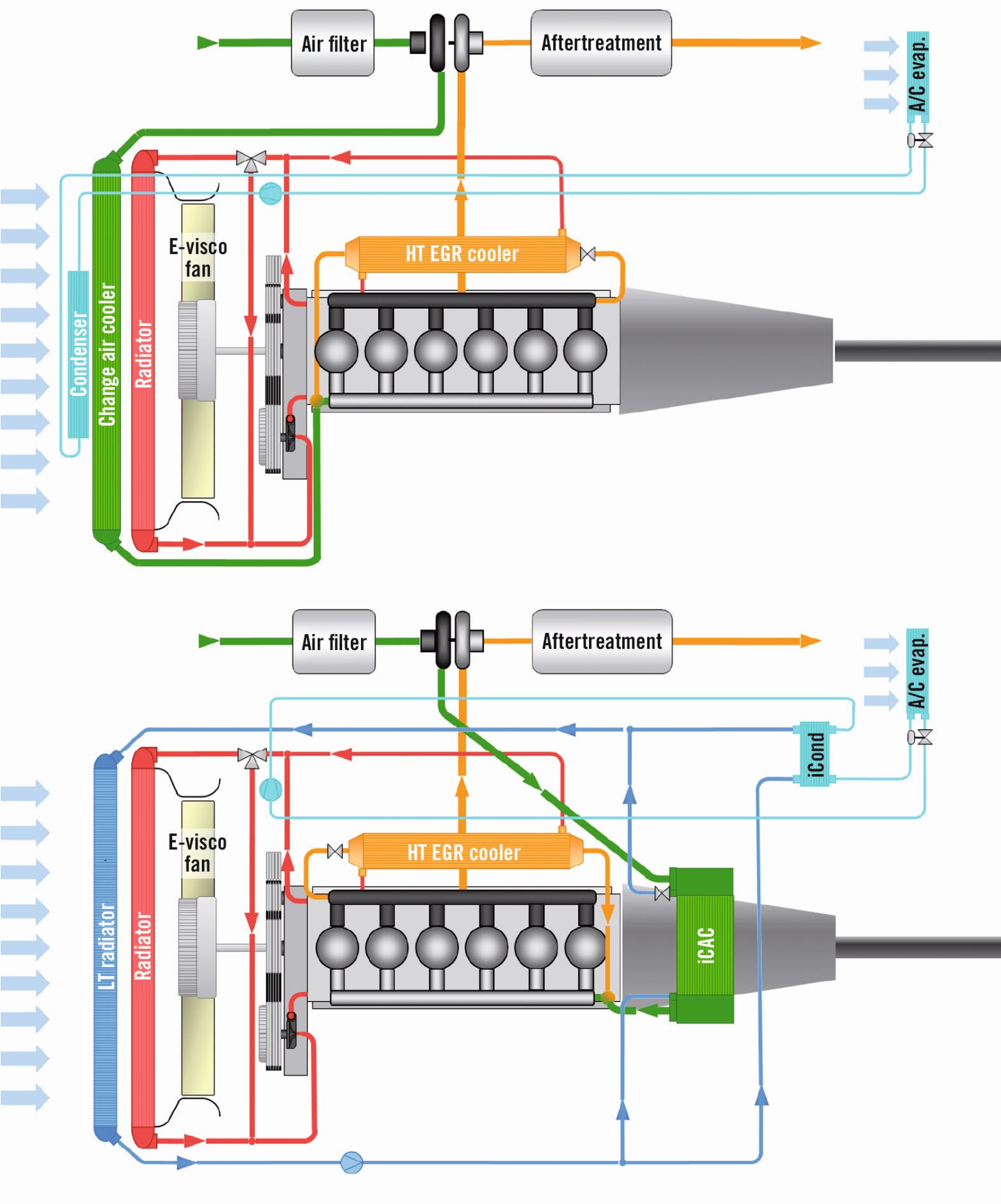 Notes
Thanks
The authors would like to thank Iveco for providing the test vehicle, for support with conversion and for the interesting discussions within the project.
Copyright information
© Springer Fachmedien Wiesbaden 2017