This is a preview of subscription content, log in to check access.
Access options
Buy single article
Instant access to the full article PDF.
US$ 39.95
Price includes VAT for USA
Subscribe to journal
Immediate online access to all issues from 2019. Subscription will auto renew annually.
US$ 99
This is the net price. Taxes to be calculated in checkout.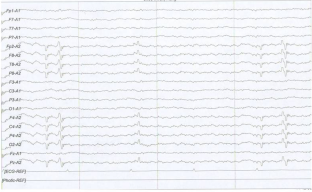 References
1.

Han Y, Li Y, Wang S, Jing Q, Wang Z, Wang D, Shu Q, Tang X (2009) Cilostazol in addition to aspirin and clopidogrel improves long-term outcomes after percutaneous coronary intervention in patients with acute coronary syndromes: a randomized, controlled study. Am Heart J 157:733–739

2.

Fan ZG, Ding GB, Li XB, Gao XF, Gao YL, Tian NL (2016) The clinical outcomes of triple antiplatelet therapy versus dual antiplatelet therapy for high-risk patients after coronary stent implantation: a meta-analysis of 11 clinical trials and 9,553 patients. Drug Des Devel Ther 10:3435–3448

3.

Ahn JM, Lee KS, Shim JH, Oh JS, Shim JJ, Yoon SM (2017) Clinical features of interhemispheric subdural hematomas. Korean J Neurotrauma 13:103–107

4.

Russell NA, del Carpio-O'Donovan R, Mallya KB, Benoit BG, Belanger G (1987) Interhemispheric subdural hematoma. Can J Neurol Sci 14:172–174

5.

Kocak M, Ulmer JL, Sahin Ugurel M, Gaggl W, Prost RW (2009) Motor homunculus: passive mapping in healthy volunteers by using functional MR imaging-initial results. Radiology 251:485–492

6.

Kamha A (2008) Non ketotic hyperosmolar hyperglycemia presenting as epilepsia partialis continua an unusual presentation of a common disorder Libyan J Med 3:111–112

7.

Pandian JD et al (2002) Epilepsia partialis continua—a clinical and electroencephalography study. Seizure 11:437–441
Acknowledgements
The authors would like to thank Harrisco (www.harrisco.net) for the English language review.
Funding
No grants or other financial resources were utilized for this case.
Ethics declarations
Conflicts of interest
None of the authors listed above have any conflicts of interest to disclose.
Additional information
Publisher's Note
Springer Nature remains neutral with regard to jurisdictional claims in published maps and institutional affiliations.
About this article
Cite this article
Ku, B.D., An, S.J., Yoon, S.S. et al. Spontaneous interhemispheric subdural hematoma presenting as epilepsia partialis continua. Acta Neurol Belg (2020). https://doi.org/10.1007/s13760-020-01294-6
Received:

Accepted:

Published: