Abstract
Diffuse leptomeningeal glioneuronal tumor (DLGNT) is a rare glioma tumor classified by the World Health Organization as a central nervous system tumor in 2016. DLGNT is most common in children and adolescents but is rare in adults. A 25-year-old male patient was admitted due to recurrent seizures. Head magnetic resonance imaging revealed lesions in the right temporal lobe, which were considered to be intracranial tumors with variable properties. The patient was admitted for surgical treatment. After admission, it was confirmed that seizures were associated with right temporal lobe lesions. Right temporal epileptogenic focus resection was performed by craniotomy. Immunohistochemistry revealed that tumor cells were reactive for oligodendrocyte transcription factor 2, synaptophysin, S100 proteins, and α-thalassemia mental retardation X-linked; and partially reactive for neuronal nuclei, glial fibrillary acidic protein, and nestin. The vascular wall was reactive for vimentin, CD34, CD31, and smooth muscle actin. Ki-67 was 4%. Molecular detection demonstrated 1p36 deletion, O6-methylguanine-DNA-methyltransferase methylation, and positive v-raf murine sarcoma viral oncogene homolog B mutation. DLGNT. The patient recovered well after surgery and received 54 Gy/27f radiotherapy without neurological dysfunction and seizures. In this study, onset age, tumor site, tumor increment coefficient, molecular detection, treatment methods, and prognosis of 54 patients were summarized from 19 studies. DLGNT patients are characterized by more singular tumor site, smaller volume, lower increment coefficient, and longer stable disease period. Patients with DLGNT may also have a longer stable condition in cases of molecular detection of 1p/19q deletion, or BRAF fusion.
This is a preview of subscription content, log in to check access.
Access options
Buy single article
Instant access to the full article PDF.
US$ 39.95
Price includes VAT for USA
Subscribe to journal
Immediate online access to all issues from 2019. Subscription will auto renew annually.
US$ 99
This is the net price. Taxes to be calculated in checkout.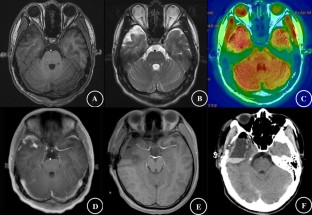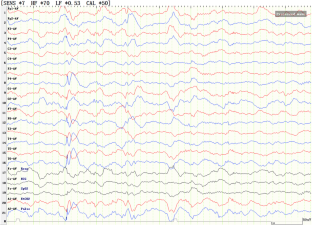 Abbreviations
CNS:

Central nervous system

CT:

Computed tomography

CV:

Carboplatin/vincristine

DLGNT:

Diffuse leptomeningeal glioneuronal tumor

EEG:

Electroencephalogram

IHC:

Immunohistochemistry

MRI:

Magnetic resonance imaging

MSL:

Multiple site lesion

PG:

Poor prognosis group

SG:

Stable condition group

TMZ:

Temozolomide

VEEG:

Video electroencephalogram

WHO:

World Health Organization

Olig-2:

Oligodendrocyte transcription factor 2

ATRX:

α-Thalassemia mental retardation X-linked

NeuN:

Neuronal nuclei

GFAP:

Glial fibrillary acidic protein

SMA:

Smooth muscle actin

BRAF:

v-raf murine sarcoma viral oncogene homolog B

CSF:

Cerebrospinal fluid

MSLs:

Multiple site lesions
Acknowledgements
This study was supported by grants from Nanjing medical science and technology development project (Grant No. YKK17136 to Haitao Zhu).
Ethics declarations
Conflict of interest
All authors disclose no conflicts of interest.
Ethical approval
This article does not contain any studies with human participants or animals performed by any of the authors.
Informed consent
For this type of study, formal consent is not required.
Additional information
Publisher's Note
Springer Nature remains neutral with regard to jurisdictional claims in published maps and institutional affiliations.
The original article was revised to withdraw the open access.
About this article
Cite this article
Xu, H., Chen, F., Zhu, H. et al. Diffuse leptomeningeal glioneuronal tumor in a Chinese adult: a novel case report and review of literature. Acta Neurol Belg (2019). https://doi.org/10.1007/s13760-019-01262-9
Received:

Accepted:

Published:
Keywords
Cerebral tumor

Glioneuronal

Leptomeningeal

Prognosis