Bilateral fronto-insular FLAIR hyperintensities: discussion on a case of new-onset refractory status epilepticus
A 62-year-old man was admitted for focal refractory status epilepticus (SE) associated with fever preceded by psychotic episodes. He has a past history of schizophrenia controlled with aripiprazole. At arrival, he presented fluctuating episodes of unresponsiveness with intermittent right-side clonic movements and mild fever. Brain scan and spinal tap were unremarkable. Urinary infection was found and antibiotics were initiated, but hours later he developed prolonged right-side focal motor seizures and unresponsiveness. EEG evidenced 1 Hz generalised periodic discharges, with a frontal maximum. In spite of high doses of antiepileptic and coma-inducing drugs, the EEG showed continuous ictal and inter-ictal activity (Fig.
1
).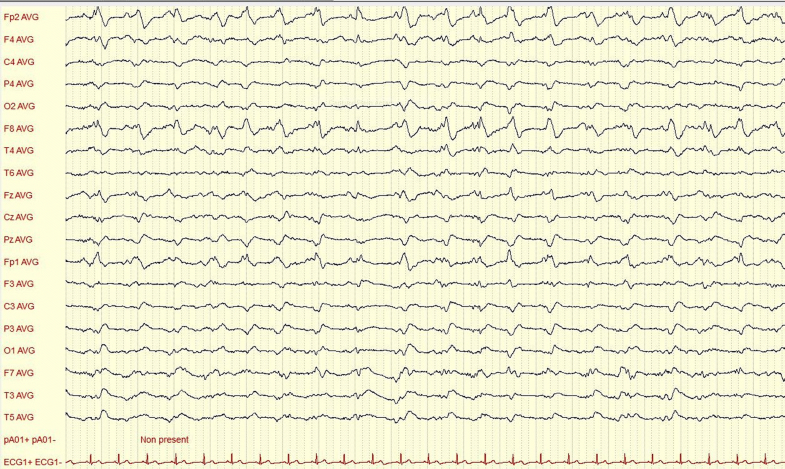 Notes
Compliance with ethical standards
Conflict of interest
The authors declare no conflict of interest.
Copyright information
© Belgian Neurological Society 2019