Abstract
Messenger RNA (mRNA) vaccines have attracted great interest in recent years due to their high potency, safety profile, and potential of rapid development. Although a number of mRNA vaccines have entered clinical trials, there remain several challenges. Inefficient in vivo delivery of mRNA is the foremost one. Here we synthesized a conjugate composed of β-cyclodextrin (β-CD) and branched polyethyleneimine (molecular weight 2 kDa, bPEI2k) to deliver an mRNA vaccine. The CD-PEI (CP) conjugate helped the encapsulated mRNA molecules pass through the plasma membranes and escape from the endosomes, which consequently ensured high transfection efficiency. On this basis, we optimized several structural elements of mRNA molecules via synthesizing an advanced cap structure and incorporating untranslated regions (UTRs) and an extended poly(A) tail into the sequence. These modifications led to a higher expression level of encoded proteins, which was expected to induce potent immune responses with a relatively low dosage. We also investigated the relevance of the administration route to the immune responses induced by CP-assisted mRNA vaccines with in vivo evidence, providing a basis for the selection of optimum administration route in specific cases. This CP-based mRNA vaccine platform, with an optimized mRNA structure and administrated in a most appropriate route, holds a promise to be applied to specific antigens in the future.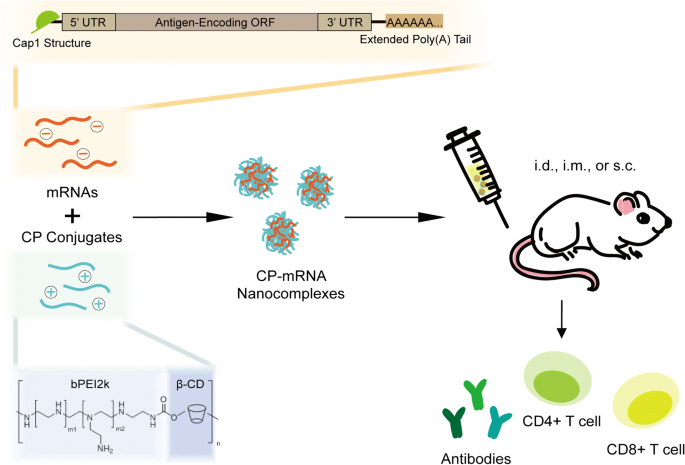 This is a preview of subscription content, log in to check access.
Access options
Buy single article
Instant access to the full article PDF.
US$ 39.95
Price includes VAT for USA
Subscribe to journal
Immediate online access to all issues from 2019. Subscription will auto renew annually.
US$ 99
This is the net price. Taxes to be calculated in checkout.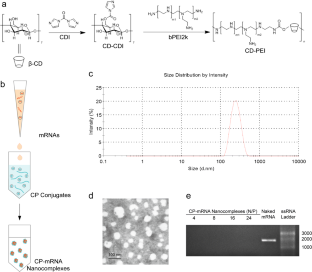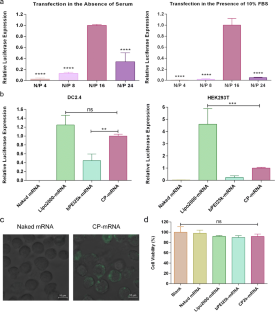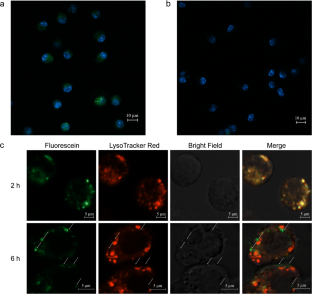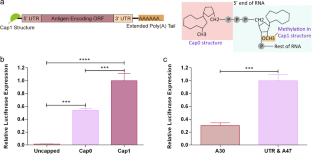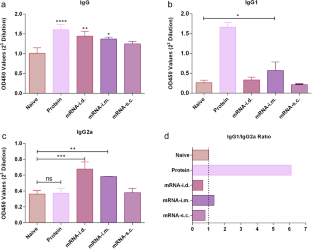 Funding
The authors recognize the financial support of the National Natural Science Foundation of China (nos. 81673362 and 81872814), the Science & Technology Major Project of Sichuan Province (2018SZDZX0018), and the Fundamental Research Funds for the Central Universities.
Ethics declarations
The experiments comply with the current laws of the country in which they were performed.
Conflict of interest
The authors declare that they have no conflict of interest.
Animal studies
All institutional and national guidelines for the care and use of laboratory animals were followed.
Additional information
Publisher's note
Springer Nature remains neutral with regard to jurisdictional claims in published maps and institutional affiliations.
About this article
Cite this article
Tan, L., Zheng, T., Li, M. et al. Optimization of an mRNA vaccine assisted with cyclodextrin-polyethyleneimine conjugates. Drug Deliv. and Transl. Res. (2020). https://doi.org/10.1007/s13346-020-00725-4
Keywords
mRNA vaccine

Cyclodextrin

Polyethyleneimine

mRNA structure

Administration route