Abstract
Present study addresses the fortification of mayonnaise with fish protein hydrolysate by partial replacement of egg yolk in the product. Red meat of yellowfin tuna (Thunnus albacares), a by-product from tuna canning industry was used as the source of protein hydrolysate (TPH). Substitution of egg yolk with hydrolysate imparted noticeable fish flavor to the product only at higher levels of replacement (50% and above). Emulsion stability of mayonnaise samples was not significantly affected at the given range of substitution. The preliminary product acceptability parameters indicated higher desirability with a sensory score of 7.6 ± 0.7 for a replacement ratio of 1:2::TPH:egg yolk. Hence, the same combination was further subjected to morphological, rheological characterization, and opted for storage stability studies. Fortified mayonnaise exhibited lower particle size, indicative of higher emulsion quality which was also evident in the rheological properties of the sample. Results indicated better oxidative and physicochemical stability for fortified samples compared to control under chilled conditions, suggesting the applicability of fish protein hydrolysate as fortifying and stabilizing agent in mayonnaise preparations.
This is a preview of subscription content, log in to check access.
Access options
Buy single article
Instant access to the full article PDF.
US$ 39.95
Price includes VAT for USA
Subscribe to journal
Immediate online access to all issues from 2019. Subscription will auto renew annually.
US$ 99
This is the net price. Taxes to be calculated in checkout.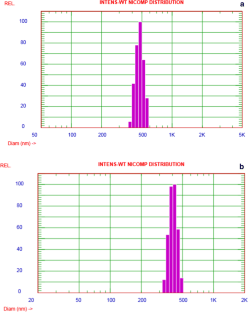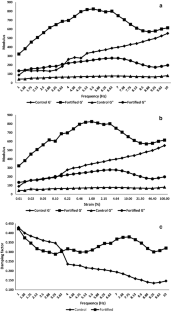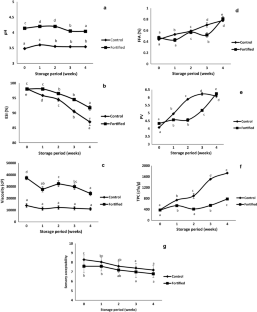 References
Alemán M, Bou R, Guardiola F, Durand E, Villeneuve P, Jacobsen C, Sørensen ADM (2015) Antioxidative effect of lipophilized caffeic acid in fish oil enriched mayonnaise and milk. Food Chem 167:236–244

AOAC (2012) Official methods of analysis of the association ofofficial analytical chemists, 19th edn. Association of Official Analytical Chemists, Washington, DC

Aslanzadeh M, Mizani M, AlimiM GeramiA (2012) Rheological properties of low fat mayonnaise with different levels of modified wheat bran. J Food Biosci Technol 2:27–34

Baharuddin NA, Halim NRA, Sarbon NM (2016) Effect of degree of hydrolysis (DH) on the functional properties and angiotensin I-converting enzyme (ACE) inhibitory activity of eel (Monopterus sp.) protein hydrolysate. Int Food Res J 23:1424–1431

Binsi PK, Viji P, Panda SK, Mathew S, Zynudheen AA, Ravishankar CN (2016) Characterisation of hydrolysates prepared from engraved catfish (Nemapteryx caelata) roe by serial hydrolysis. J Food Sci Technol 53:158–170

Binsi PK, Natasha N, Sarkar PC, Ashraf PM, George N, Ravishankar CN (2017) Structural, functional and in vitro digestion characteristics of spray dried fish roe powder stabilised with gum arabic. Food Chem 221:1698–1708

Chi CF, Cao ZH, Wang B, Hu FY, Li ZR, Zhang B (2014) Antioxidant and functional properties of collagen hydrolysates from spanish mackerel skin as influenced by average molecular weight. Molecules 19:11211–11230

Chi CF, Hu FY, Wang B, Li ZR, Luo HY (2015) Influence of amino acid compositions and peptide profiles on antioxidant capacities of two protein hydrolysates from skipjack tuna (Katsuwonus pelamis) dark muscle. Mar Drugs 13:2580–2601

Da Rocha M, Alemán A, Baccan GC, López-Caballero ME, Gómez-Guillén C, Montero P, Prentice C (2018) Anti-inflammatory, antioxidant, and antimicrobial effects of underutilized fish protein hydrolysate. J Aqua Food Prod Technol 27:592–608

Depree JA, Savage GP (2001) Physical and flavour stability of mayonnaise. Trends Food Sci Technol 12:157–163

Dileep AO, Shamasundar BA, Binsi PK, Badii F, Howell NK (2012) Composition, physicochemical and rheological properties of fresh bigeye snapper fish (Priacanthus hamrur) mince. J Food Biochem 36:577–586

El-Bostany AN, Ahmed MG, Amany AS (2011) Development of light mayonnaise formula using carbohydrate-based fat replacement. Aust J Basic Appl Sci 5:673–682

Gallegos C, Berjano M, Choplin L (1992) Linear viscoelastic behavior of commercial and model mayonnaise. J Rheol 36(3):465–478

Gaonkar G, Koka R, Chen K, Campbell B (2010) Emulsifying functionality of enzyme-modified milk proteins in O/W and mayonnaise-like emulsions. Afr J Food Sci 4:16–25

Gbogouri GA, Linder M, Fanni J, Parmentier M (2004) Influence of hydrolysis degree on the functional properties of salmon byproducts hydrolysates. J Food Sci 69:C615–C622

Ghazaei S, Mizani M, Piravi-Vanak Z, Alimi M (2015) Particle size and cholesterol content of a mayonnaise formulated by OSA-modified potato starch. Food Sci Technol (Campinas) 35:150–156

Karas R, Skvarc M, Žlender B (2002) Sensory quality of standard and light mayonnaise during storage. Food Technol Biotechnol 40:119–127

Klompong V, Benjakul S, Kantachote D, Shahidi F (2007) Antioxidative activity and functional properties of protein hydrolysate of yellow stripe travelly (Selaroides leptolepis) as influenced by the degree of hydrolysis and enzyme type. Food Chem 102:1317–1327

Lewis MJ (1990) Physical properties of foods and food processing systems. Ellis Harwood Ltd, New York

Ma Z, Boye JI (2013) Advances in the design and production of reduced-fat and reduced-cholesterol salad dressing and mayonnaise: a review. Food Bioproc Technol 6:648–670

McClements DJ (2005) Food emulsions: principles, practice, and techniques. CRC Press, Boca Raton

Meilgaard M, Civille GV, Carr BT (2006) Sensory evaluation techniques, 4th edn. CRC Press, Boca Raton

Mozafari HR, Hosseini E, Hojjatoleslamy M, Mohebbi GH, Jannati N (2017) Optimization low-fat and low cholesterol mayonnaise production by central composite design. J Food Sci Technol 54(3):591–600

Mun S, Kim YL, Kang CG, Park KH, Shim JY, Kim YR (2009) Development of reduced-fat mayonnaise using 4αGTase-modified rice starch and xanthan gum. Int J Biol Macromol 44:400–407

Nader J, Fawaz N, Afif C, Louka N (2016) A novel process for preparing low-fat peanuts: optimization of the oil extraction yield with limited structural and organoleptic damage. Food Chem 197:1215–1225

Parvathy U, Binsi PK, Zynudheen AA, Ninan G, Murthy LN (2018a) Peptides from white and red meat of yellowfin tuna (Thunnus albacares): a comparative evaluation. Ind J Fish 65:74–83

Parvathy U, Binsi PK, Joshy CG, Jeyakumari A, Zynudheen AA, Ninan G, Ravishankar CN (2018b) Functional hydrolysates from yellow fin tuna red meat using RSM based optimization. Int J Curr Microbiol App Sci 7(11):1462–1474

Pourkomailian B (2000) Sauces and dressings. In: Kilcast D, Subramaniam P (eds) The stability and shelf-life of food. CRC Press, Washington, DC, pp 311–329

Puligundla P, Cho YH, Lee YT (2015) Physicochemical and sensory properties of reduced-fat mayonnaise formulations prepared with rice starch and starch-gum mixtures. Emir J Food Agr 27(6):463–468

Rahmati K, Tehrani MM, Daneshvar K (2014) Soy milk as an emulsifier in mayonnaise: physico-chemical, stability and sensory evaluation. J Food Sci Technol 51:3341–3347

Rashed AA, Noh MFM, Khalid NM, Rahman NIAR, Tasirin A, Omar WSW, Nawi MNM, Jamilan MA, Selamat R (2017) The nutritional composition of mayonnaise and salad dressing in the Malaysian market. Sains Malays 46:139–147

Sathivel S, Yin H, Bechtel PJ, King JM (2009) Physical and nutritional properties of catfish roe spray dried protein powder and its application in an emulsion system. J Food Eng 95:76–81

Siripongvutikorn S, Usawakesmanee W, Hunsakul K (2016) Utilization of tuna roe and using inulin as oil replacer for producing value added omega-3 mayonnaise product. Funct Foods Health Dis 6:158–172

Souci SW, Fachman W, Kraut H (2000) Food composition and nutrition tables, 6th edn. Medpharm GmbH Scientific Publishers, Stuttgart

Steffe JF (1992) Yield stress: phenomena and measurement. In: Singh RP, Wirakaratakusumah MA (eds) Advances in food engineering. CRC Press, London, pp 363–376

Taheri A, Anvar SAA, Ahari H, Fogliano V (2013) Comparison the functional properties of protein hydrolysates from poultry by-products and rainbow trout (Onchorhynchus mykiss) viscera. Iran J Fish Sci 12:154–169

USDA-NASS (U.S. Department of Agriculture-National Agricultural Statistics Service) (2005) Agricultural statistics. In: Livestock data. Arkansas Statistical Office, http://www.nass.usda.gov/ar/bulllvsk.htm

USFDA (2001) Aerobic plate count. In: Bacteriological analytical manual. United States Foods and Drugs Administration, USA

Yarnpakdee S, Benjakul S, Kristinsson HG, Kishimura H (2015) Antioxidant and sensory properties of protein hydrolysate derived from Nile tilapia (Oreochromis niloticus) by one- and two-step hydrolysis. J Food Sci Technol 52:3336–3349
Acknowledgements
The authors wish to thank the Director, ICAR-CIFT, Cochin, for providing the support and facilities to carry out this work. Financial support from Indian Council of Agricultural Research (ICAR), New Delhi is also greatly acknowledged. First author also thank all scientific, technical and supporting staffs of Mumbai Research Centre, ICAR-CIFT for the support rendered during the study.
Additional information
Publisher's Note
Springer Nature remains neutral with regard to jurisdictional claims in published maps and institutional affiliations.
About this article
Cite this article
Unnikrishnan, P., Puthenveetil Kizhakkethil, B., Anant Jadhav, M. et al. Protein hydrolysate from yellowfin tuna red meat as fortifying and stabilizing agent in mayonnaise. J Food Sci Technol 57, 413–425 (2020). https://doi.org/10.1007/s13197-019-04069-x
Revised:

Accepted:

Published:

Issue Date:
Keywords
Fish protein hydrolysate

Yellowfin tuna

Mayonnaise

Fortification

Emulsion