This is a preview of subscription content, log in to check access.
Access options
Buy single article
Instant unlimited access to the full article PDF.
US$ 39.95
Price includes VAT for USA
Subscribe to journal
Immediate online access to all issues from 2019. Subscription will auto renew annually.
US$ 99
This is the net price. Taxes to be calculated in checkout.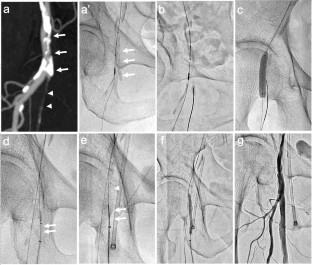 References
1.

Kawarada O, Noguchi T, Yasuda S. Longitudinal cracking with a guidewire tail for extremely calcified lesions in infrainguinal arteries: PICKING technique. Cardiovasc Interv Radiol. 2018;41:313–6.

2.

Funabashi S, Kawarada O, Yagyu T, Noguchi T, Yasuda S. The PICKING technique for self–expanding nitinol stent expansion of an extremely calcified lesion in the femoropopliteal artery: the tail makes the difference. Cardiovasc Interv Ther. 2019;34:74–5.

3.

Ichihashi S, Sato T, Iwakoshi S, Hirofumi I, Kimihiko K. Technique of percutaneous direct needle puncture of calcified plaque in the superficial femoral artery or tibial artery to facilitate balloon catheter passage and balloon dilation of calcified lesions. J Vasc Interv Radiol. 2014;25:784–8.

4.

Nakabayashi K, Ando H, Kaneko N, Shiozaki M, Sunaga D, Matsui A, et al. A novel lesion crossing technique: balloon deployment using FORcible Manner (BADFORM) technique. Catheter Cardiovasc Interv. 2017;90:1161–5.
Acknowledgements
We would like to express our gratitude to Mr. John Martin for his grammatical assistance.
Funding
None.
Ethics declarations
Conflict of interest
The authors have no conflicts of interest to declare.
Additional information
Publisher's Note
Springer Nature remains neutral with regard to jurisdictional claims in published maps and institutional affiliations.
Electronic supplementary material
Below is the link to the electronic supplementary material.
Video clip 1. Failure to cross the calcification with CROSSER™. The CROSSER™ could not cross the calcification, which made us to decide using The PICKING technique with a TruePath™. (MP4 6482 kb)
About this article
Cite this article
Ikeda, S., Fukuhara, R., Nishimoto, Y. et al. A percutaneous intravascular cracking (PICKING) with a TruePath™ for extremely calcified lesions. Cardiovasc Interv and Ther (2019). https://doi.org/10.1007/s12928-019-00593-x
Received:

Accepted:

Published: