Abstract
Numerous deep foundation pits were constructed in China in the course of urbanization. Water inrush is one of the most important causes of foundation pit accidents. At present, few images and detail courses of the water inrush have been recorded and reported. The evidences for the hypothesis of water inrush calculation are not enough. In this study, model tests were performed to verify the water inrush course in foundation pit bottom. The water inrush modes of foundation pits were analyzed for the aquitards that included clay and silty clay in Shanghai, China. The deformation and failure characteristics of the layers under different water pressures were obtained. The deformation course without water inrush was divided into three stages: continuous deformation, progressive deformation, and equilibrium stages. The deformation course with water inrush was divided into four stages: continuous deformation, progressive deformation, shear failure, and water inrush and sinking stages. The course included creep deformation and micro-cracks development before failure. It was not an instantaneous phenomenon but a time-depending one. The pore water pressure was the response of aquitard to boundary water pressure, which indicated the seepage in low-permeable aquitard and the development of micro-cracks. The water inrush formula was verified and tested using the model test results. The limit equilibrium method had larger safe reserves, and the prestressed homogeneous continuous-beam method was relatively accurately.
This is a preview of subscription content, log in to check access.
Access options
Buy single article
Instant unlimited access to the full article PDF.
US$ 39.95
Price includes VAT for USA
Subscribe to journal
Immediate online access to all issues from 2019. Subscription will auto renew annually.
US$ 199
This is the net price. Taxes to be calculated in checkout.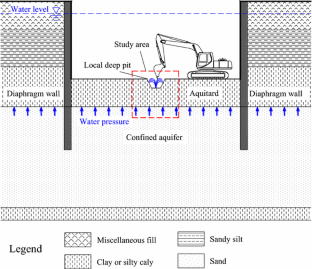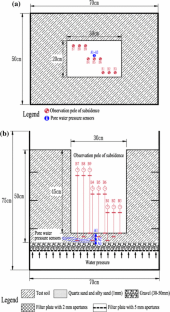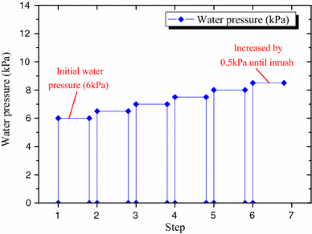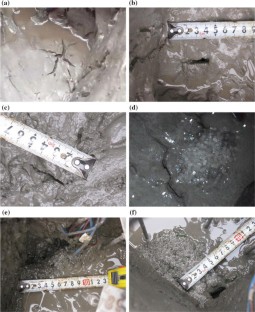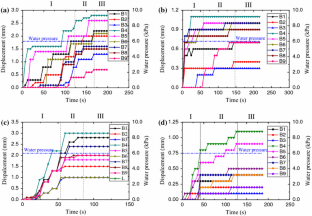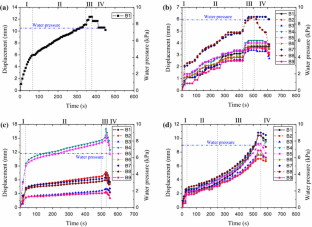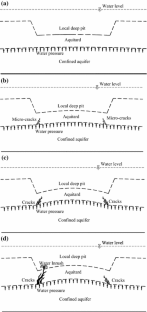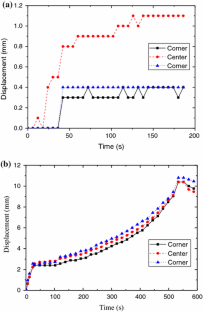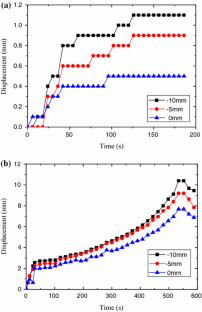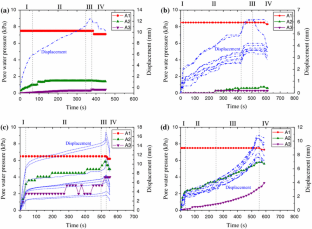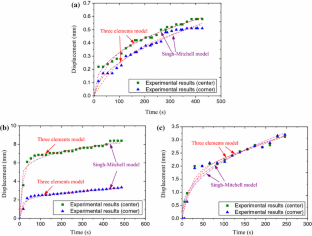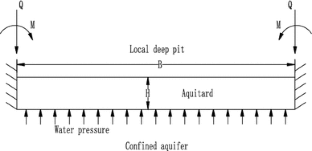 References
Behrooz-Koohenjani S, Samani N, Kompani-Zare M (2013) Steady flow to a partially penetrating blind-wall well in a confined aquifer. Hydrol Proc 27:2271–2279

Benaissa K, Angel PVM, Dlolores RCM, Philippe D, Abdellatif K, Mohammed B, Larbi EB (2012) Predicting initial erosion during the hole erosion test by using turbulent flow CFD simulation. Appl Math Model 36:3359–3370

Bruthans J, Svetlik D, Soukup J, Schweigstillova J, Valek J, Sedlackova M, Mayo AL (2012) Fast evolving conduits in clay-bonded sandstone: characterization, erosion processes and significance for the origin of sandstone landforms. Geomorphology 177–178:178–193

Bryan RB, Jones JAA (1997) The significance of soil piping processes: inventory and prospect. Geomorphology 20:209–218

Chen L, Zhang S, Gui H (2014) Prevention of water and quicksand inrush during extracting contiguous coal seams under the lowermost aquifer in the unconsolidated Cenozoic alluvium—a case study. Arab J Geosci 7:2139–2149

Delgado-Ramos F, Poyatos JM, Francisco O (2012) Internal erosion of clayey soils protected by granular filters. In: 6th ICSE, Paris, pp 871–878

Ding CL, Li ZQ, Wu XP, Wu KL (2014) Analysis on inducing factors to inrushing plastic deformation failure of foundation pit with confined water. Geo-Shanghai, Shanghai, pp 491–501

Du GC (1998) Further discussion of judgment in gushing of a strip pit of foundations. J Liaoning Tech Univ 17:507–510 (in Chinese)

Fleshman MS, Rice JD (2014) Laboratory modeling of the mechanisms of piping erosion initiation. J Geotech Geoenviron 140:1943–5606

Fontana N (2008) Experimental analysis of heaving phenomena in sandy soils. J Hydraul Eng ASCE 134:794–799

Fox GA, Felice RG, Midgley TL, Wilson GV, Al-Madhhachi AST (2014) Laboratory soil piping and internal erosion experiments: evaluation of a soil piping model for low-compacted soils. Earth Surf Proc Land 39:1137–1145

Kadau D, Andrade-Jr JS, Herrmann HJ (2011) A micromechanical model of collapsing quicksand. Granul Matter 13:219–223

Kompani-Zare M, Samani N, Behrooz-Koohenjani S (2009) Parameters affecting the occurrence of quicksand and the drying up of large diameter wells that gain water from the bottom: a case study from Iran. Hydrogeol J 17:1175–1187

Koyama T, Nishiyama S, Yang M, Ohnishi Y (2011) Modeling the interaction between fluid flow and particle movement with discontinuous deformation analysis (DDA) method. Int J Numer Anal Met 35:1–20

Li JL, Zhang HY (2011) Application of BP neural network to determine of mine water inrush sources based on Matlab. In: 2nd AIMSEC, Zhengzhou, pp 179–182

Liang YR (1996) Analysis of strip pit inrushing. Chin J Geotech Eng 18:75–79 (in Chinese)

Lomine F, Scholtes L, Sibille L, Poullain P (2013) Modeling of fluidsolid interaction in granular media with coupled lattice Boltzmann/discrete element methods: application to piping erosion. Int J Numer Anal Met 37:577–596

Ojha CSP, Singh VP, Adrian DD (2003) Determination of critical head in soil piping. J Hydraul Eng ASCE 129:511–518

Peng ZH, Li DJ (2004) Disposal and analysis of water leakage accident in a deep foundation pit. Proj Qual 9:36–38 (in Chinese)

Richards KS, Reddy KR (2010) True triaxial piping test apparatus for evaluation of piping potential in earth structures. Geotech Test J 33:83–95

Richards KS, Reddy KR (2012) Experimental investigation of initiation of backward erosion piping in soils. Geotechnique 62:933–942

Singh A, Mitchell JK (1968) General stress-strain-time function for soils. J Soil Mech Found Div ASCE 94:21–46

Sun YY, Wang YM (2013) Experimental study on factors influence on foundation-pit bursting in soft soil. In: 2nd CMCE, Hong Kong, pp 231–237

Tomlinson SS, Vaid YP (2000) Seepage forces and confining pressure effects on piping erosion. Can Geotech J 37:1–13

Verachtert E, Maetens W, Eeckhaut MVD, Poesen J, Deckers J (2011) Soil loss rates due to piping erosion. Earth Surf Proc Land 36:1715–1725

Zhang XL, Shang YZ, Guo WX (1999) A thought-provoking event of a foundation pit inrushing. Geotech Eng Technol 3:63–65 (in Chinese)

Zou ZN, Zhang Y (2009) Emergency treatment of an inrushing accident occurred in a steel swirl pool foundation pit in Liaoning, China. Chinese High Tech Enterp 23:192–193 (in Chinese)
Acknowledgments
This work is sponsored by the research Grant (15PJD039) from Shanghai Pujiang Program, the research grant (No. 201311045-04) from the Special Fund for Land and Resources-scientific Research in the Public Interest of China, the research Grant (2014CB046900) from National Key Basic Research Program of China, the research Grant (16DZ1201303) from Science and Technology Commission of Shanghai Municipality, Consulting Research Project of Chinese Academy of Engineering (2016-XY-51), CCCC Key Lab of Environment Protection and Safety in Foundation Engineering of Transportation, GDUE Open Funding (SKLGDUEK1417), LSMP Open Funding (KLLSMP201403, KLLSMP201404), the National Natural Science Foundation of China (No. 41072205), the Key Discipline Construction Program of Shanghai (Geological Engineering, No. B308) and the Foundation of China Railway No. 2 Engineering Group Co., Ltd. (No. 201218).
Electronic supplementary material
Below is the link to the electronic supplementary material.
Supplementary material 1 (AVI 24182 kb)
About this article
Cite this article
Wang, J., Liu, X., Xiang, J. et al. Laboratory model tests on water inrush in foundation pit bottom. Environ Earth Sci 75, 1072 (2016). https://doi.org/10.1007/s12665-016-5861-5
Received:

Accepted:

Published:
Keywords
Aquitard

Confined water

Foundation pit

Model test

Water inrush