Abstract
Purpose
This study was intended to evaluate the various predisposing factors and to assess the causative microorganisms responsible for fascial space infections.
Materials and Methods
A total of 124 patients who reported with an orofacial space infection of odontogenic origin were included. Following thorough evaluation, using a disposable syringe, pus sample was obtained and sent for culture and sensitivity test. Offending teeth were extracted under antibiotic coverage, and incision and drainage was done as and when indicated.
Results
The results of this study show that submandibular space (34.6%) is the frequently involved fascial space. Majority of the patients are in the second and third decade of life (46.7%). Staphylococcus species (43.7%) is the most commonly isolated microorganism. Majority of the subject gives a history of hot fomentation (64.5%). Penicillin remains to be the drug of choice. Extraction of the offending tooth under antibiotic coverage and incision and drainage as indicated remains to be treatment option when the scenario is tackled in the initial stages.
Conclusion
Since the study was conducted in a semi-urban/rural setup, poor oral hygiene and lack of awareness for the dental health in addition to the delay in reporting to the clinician may have been the causes for the development of such fascial space infections from a small carious tooth.
This is a preview of subscription content, log in to check access.
Access options
Buy single article
Instant unlimited access to the full article PDF.
US$ 39.95
Price includes VAT for USA
Subscribe to journal
Immediate online access to all issues from 2019. Subscription will auto renew annually.
US$ 99
This is the net price. Taxes to be calculated in checkout.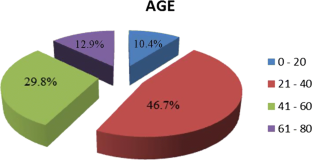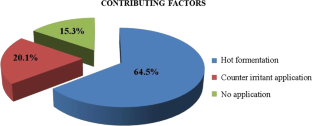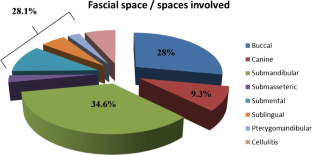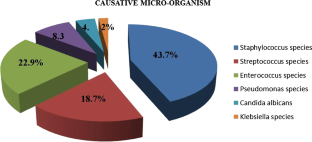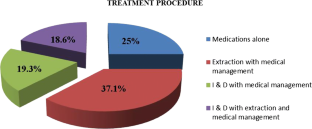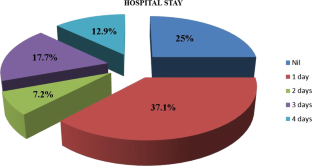 References
1.

Patankar A, Dugal A, Kshirsagar R, Hariram Singh V, Mishra A (2014) Evaluation of microbial flora in orofacial space infections of odontogenic origin. Natl J Maxillofac Surg 5:161–165

2.

Peterson LJ, Ellis E III, Hupp JR, Tucker MR (eds) (2003) Contemporary oral and maxillofacial surgery, 4th edn. Mosby, Peterson St. Louis

3.

Aderhold L, Knothe H, Frenkel G (1981) The bacteriology of dentogenous pyogenic infections. Oral Surg Oral Med Oral Pathol 52:583–587

4.

Labriola Daniel, Mascaro Joseph, Alpert Brain (1972) The microbiologic flora of orofacial abscess. J Oral Maxfac Surg 30:658–660

5.

Bahl Rashi, Sandhu Sumeet, Singh Kanwardeep, Sahai Nilanchal, Gupta Mohita (2014) Odontogenic infections: microbiology and management. Contemp Clin Dent 5(3):307–311

6.

Kamat RD, Dhupar V, Akkara F, Shetye O (2015) A comparative analysis of odontogenic maxillofacial infections in diabetic and nondiabetic patients: an institutional study. J Korean Assoc Oral Maxillofac Surg 41:176–180

7.

Chang JS et al (2013) Odontogenic infection involving the secondary fascial space in diabetic and non-diabetic patients: a clinical comparative study. J Korean Assoc Oral Maxillofac Surg 39:175–181

8.

Sabiston CB, Gold WA (1974) Anaerobic bacteria in oral infection. Oral Surg Oral Med Oral Pathol 38:187–192

9.

Sanchez R, Mirada E, Arias J, Pano JR, Burgueno M (2011) Severe odontogenic infections: epidemiological, microbiological and therapeutic factors. Med Oral Patol Oral Cir Bucal 16(5):e670–e676

10.

Bartlett JG, O'Keefe P (1979) The bacteriology of perimandibular space infections. J Oral Surg 37:407–409

11.

Helstad AG (1977) Recovery of anaerobic, facultative and aerobic bacteria from clinical specimens in 3 anaerobic transport systems. J Clin Microbiolgy 6:564–569

12.

Rega AJ, Aziz SR, Ziccardi VB (2006) Microbiology and antibiotic sensitivities of head and neck space infections of odontogenic origin. J Oral Maxillofac Surg 64(9):1377–1380

13.

Zamiri B, Hashemi SB, Hashemi SH, Rafiee Z, Ehsani S (2012) Prevalence of odontogenic deep head and neck spaces infection and its correlation with length of hospital stay. Shiraz Univ Dent J 13(1):29–35

14.

Brook I (1988) Bacteremia and seeding of capsulate bacteroides species and anaerobic cocci. J Med Microbiol 27:191–198

15.

Chow AW, Roser SM, Brady FA (1978) Orofacial odontogenic infections. Ann Int Med 88:392–402

16.

Sabiston CB, Grigsby WR, Segerstrom N (1976) Bacterial study of pyogenic infections of dental origin. Oral Surg Oral Med Oral Pathol 41:430–435

17.

Von Konow L, Nord CE (1983) Ornidazole compared with penicillin in the treatment of acute orofacial infections. J Antimicrob Chemother 11:207–215

18.

Flynn TR (1991) Odontogenic infections. Surg Clin N Am 3:311

19.

Kariyama T, Nakagawa K, Krasawa T, Saiki Y (2000) Bacteriological features and antimicrobial susceptibility in isolates from orofacial odontogenic infections. Oral Surg Oral Med Oral Pathol 90:600–608

20.

Gill Y, Scully C (1990) Orofacial odontogenic infections. Review of microbiology and current treatment. Oral Surg Oral Med Oral Pathol 70:155–158

21.

Whitesides L, Cotto-Cumba C, Myers RA (2000) Cervical necrotizing fasciitis of odontogenic origin: a case report and review of 12 cases. J Oral Maxillofac Surg 58(2):144–151

22.

Letelier MG, Jara CC, Ricouz CD, Diago MP, Oltra DP (2017) Severe odontogenic infection: an emergency. Case report. J Clin Exp Dent 9(2):e319–e324

23.

Johri A, Piecuch JF (2011) Should teeth be extracted immediately in the presence of acute infection? Oral Maxillofac Surg Clin N Am 23(4):507–511

24.

Igoumenakis D, Giannakopoulos NN, Parara E, Mourouzis C, Rallis G (2015) Effect of causative tooth extraction on clinical and biological parameters of odontogenic infection: a prospective clinical trial. J Oral Maxillofac Surg 73(7):1254–1258

25.

Bali RK, Sharma P, Gaba S, Kaur A, Ghanghas P (2015) A review of complications of odontogenic infections. Natl J Maxillofac Surg 6(2):136–143
Ethics declarations
Conflict of interest
The authors declare that they have no conflict of interests.
Informed Consent
Patient consent taken.
Ethical Approval
Institutional ethical clearance taken.
Additional information
Publisher's Note
Springer Nature remains neutral with regard to jurisdictional claims in published maps and institutional affiliations.
About this article
Cite this article
Uppada, U.K., Sinha, R. Outcome of Odontogenic Infections in Rural Setup: Our Experience in Management. J. Maxillofac. Oral Surg. 19, 113–118 (2020) doi:10.1007/s12663-019-01232-x
Received:

Accepted:

Published:

Issue Date:
Keywords
Odontogenic infection

Penicillin

Staphylococcus