Effective and Rapid Synthesis of Pyrido[2,3-d:6,5-d′]Dipyrimidines Catalyzed by a Mesoporous Recoverable Silica-Based Nanomaterial
Abstract
A simple, rapid and effective protocol for the synthesis pyrido[2,3-d:6,5-d′]dipyrimidines has been developed via the one-pot multi-component reaction of arylaldehydes, 2-thiobarbituric acid and NH4OAc using nano-[SiO2-R-NMe2SO3H][Cl] as a mesoporous nanaocatalyst in solvent-free conditions. The remarkable features of this protocol include superiority relative to the reported methods in terms of two or more of these items: the reaction times, yields, the reaction temperature and conditions.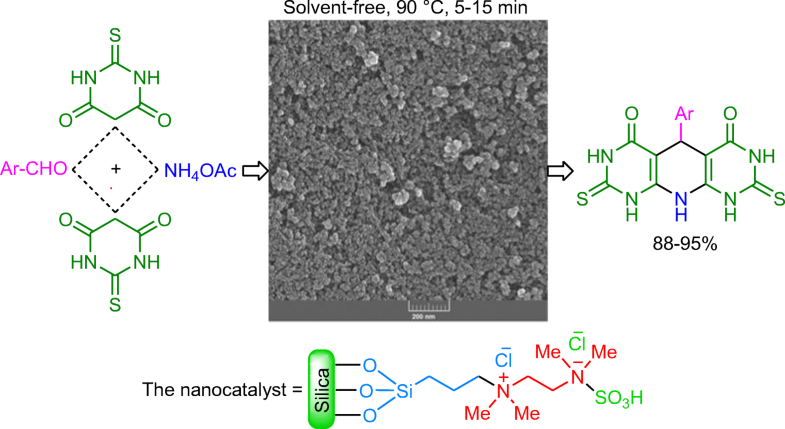 Keywords
Pyrido[2,3-d:6,5-d′]dipyrimidines. Nano-[SiO2-R-NMe2SO3H][cl]. Mesoporous nanocatalyst. Multi-component reaction. Solvent-free 
Notes
Acknowledgements
The authors thank Research Council of Payame Noor University for the support of this work.
Copyright information
© Springer Nature B.V. 2019