Use of Ionic Liquid as Template for Hydrothermal Synthesis of the MCM-41 Mesoporous Material
Abstract
In this study the MCM-41 mesoporous material was first prepared by using hydrothermal method in the presence of 1-butyl-2,3-dimethylimidazolium hexafluorophosphate ([BMMIM]PF6) ionic liquid (IL) as template. The IL presented the average yields between 67 and 76%. The obtained MCM-41 showed the main structural parameters associated with the formation of condensed silica (Si − O − Si), a hexagonal mesostructure with a compact arrangement of cylindrical tubes and agglomerated spherical particles.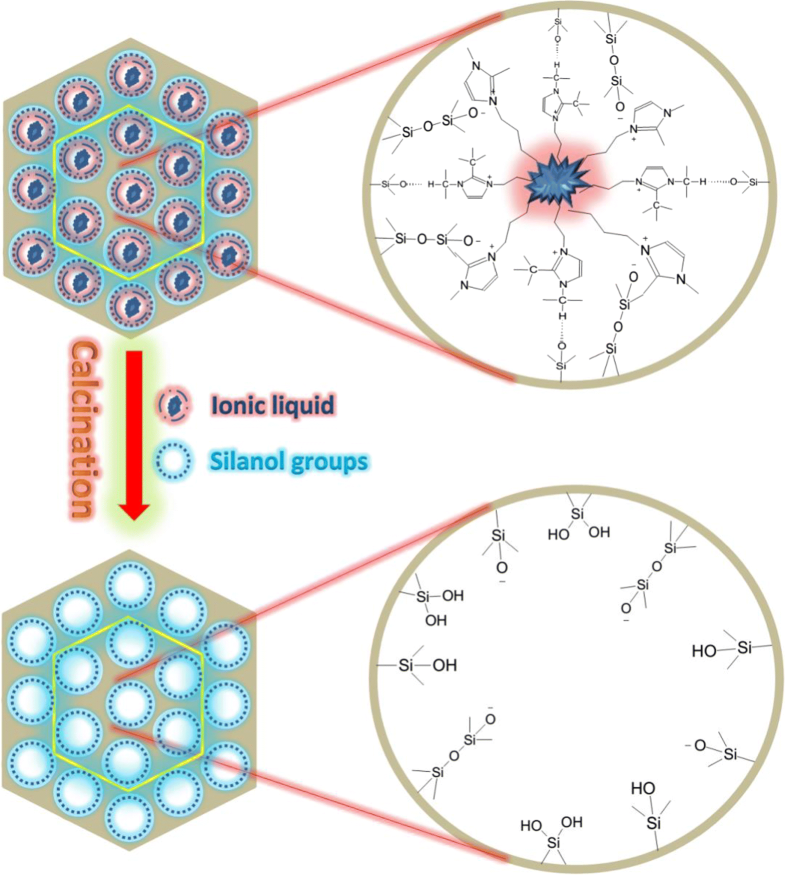 Keywords
Ionic liquid 
Template 
Mesoporous material 
MCM-41 
Notes
Acknowledgments
The authors thank FAPESP (Research Support Foundation of the State of São Paulo) (Grants 2014/05679-4, 2017/06775-5, 2015/00609-0, and 2018/18894-1), CAPES (Coordination for the Improvement of Higher Education Personnel) (Grant 309342/2010-4), and CDMF (Center for the Development of Functional Materials) (Grant 2013/07296-2) for the financial support.
Compliance with Ethical Standards
Conflicts of Interest
The authors declare that they have no conflict of interest.
Copyright information
© Springer Nature B.V. 2019