Special Issue on human heart failure
This Special Issue of
Biophysical Reviews
focusses on human heart failure. The reviews discussed below are the result of a satellite meeting of the 18th International Biophysics Congress held on Heron Island, Queensland, Australia in August 2014. At this satellite meeting, scientists active in clinical and basic research were brought together in a setting of relative isolation: a tiny coral island on the Great Barrier Reef (Fig.
1
). The meeting was designed to integrate researchers at the whole-organ, cellular and molecular levels. These delegates had either worked with samples from the Sydney Heart Bank or intended to do so—but few had actually met. The discussions were lively, and the resulting reviews provide new and interesting insights into why human hearts fail.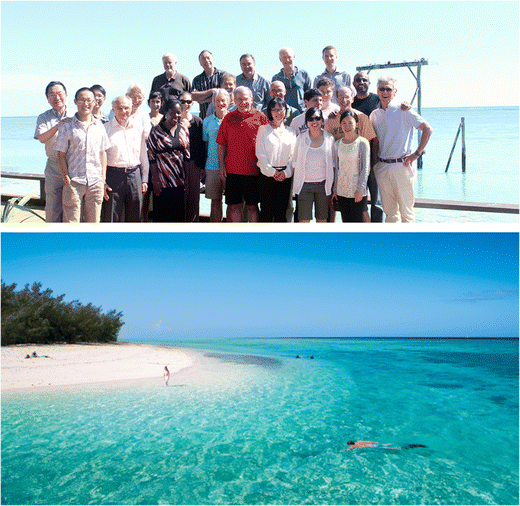 Keywords
Dilate Cardiomyopathy 
Hypertrophic Cardiomyopathy 
Human Heart Failure 
Sarcoplasmic Reticulum Calcium 
Septal Myectomy 
These keywords were added by machine and not by the authors. This process is experimental and the keywords may be updated as the learning algorithm improves.
Copyright information
© International Union for Pure and Applied Biophysics (IUPAB) and Springer-Verlag Berlin Heidelberg 2015