Abstract
This study investigates two populations of a polychaete identified as Ophelia barquii Fauvel, 1927, collected in two beaches from the Adriatic (Alimini beach) and Ionian (Gallipoli beach) coasts from the Salento Peninsula. Each population was analyzed monthly from April 2017 to March 2018. In both beaches, populational density decreased from April to August with a complete absence of worms from August to the following January. We hypothesize that this trend results from horizontal migration of individuals for reproductive purposes. Sexual maturation was asynchronous between the two populations, with individuals becoming ripe earlier in Alimini than in Gallipoli. Significant differences in body size were recorded between the two populations, with specimens larger in Gallipoli than in Alimini, suggesting that they could belong to different species. However, life-cycle studies performed under laboratory conditions showed that both populations follow a similar developmental path and can cross-fertilize. The larval development featured a very short period of pelagic life, the shortest known so far for any species of Ophelia.
This is a preview of subscription content, log in to check access.
Access options
Buy single article
Instant unlimited access to the full article PDF.
US$ 39.95
Price includes VAT for USA
Subscribe to journal
Immediate online access to all issues from 2019. Subscription will auto renew annually.
US$ 99
This is the net price. Taxes to be calculated in checkout.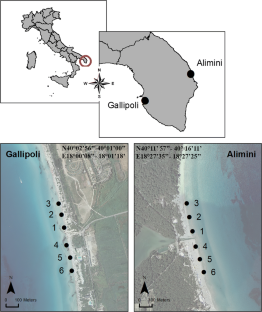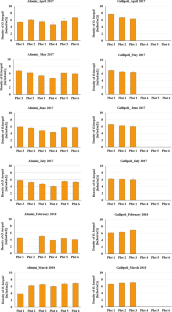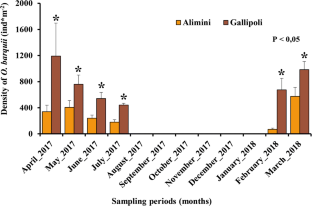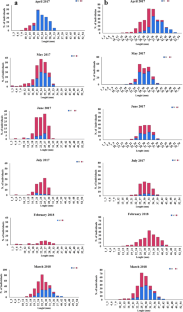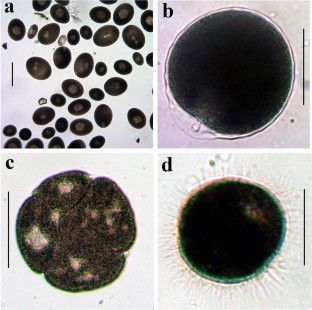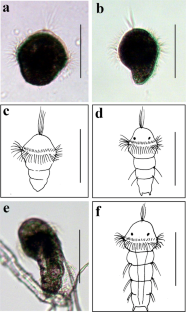 References
Amoureux L (1977) Ophelia bicornis Savigny, 1818, Ophelia radiata (Delle Chiaje, 1828), two phenotypical forms of the same species. In: Allan Hancock Foundation Publications (ed) Essays on polychaetous annelids in memory to Dr Olga Hartman. University of Southern California Press, Los Angeles, pp 267–278

Barboza FR, Defeo O (2015) Global diversity patterns in sandy beach macrofauna: a biogeographic analysis. Sci Rep 5:14515. https://doi.org/10.1038/srep14515

Bellan G (1964) Contribution à l'étude systématique, bionomique et écologique des Annélides Polychétes de la Méditerranée. Rec Trav St Mar End 33:1–372

Bellan G, Dauvin JC (1991) Phenetic and biogeographic relationships in Ophelia (Polychaeta, Opheliidea). Bull Mar Sci 48:544–558

Benham WB (1896) Archiannelida, Polychaeta and Myzostomaria, vol II. Cambridge Nat Hist, London

Boero F, Foglin F, Fraschetti S, Goriup P, Macpherson E, Planes S, Soukissian T (2016) Coconet: towards coast to coast networks of marine protected areas (from the shore to the high and deep sea), coupled with sea-based wind energy potential. Sci Res IT 6:1–95. https://doi.org/10.2423/i22394303v6Sp1

Britton-Davidian J, Amoureux L (1982) Biochemical systematics of two sibling species of polychaete annelids: Ophelia bicornis and O. radiata. Biochem Syst Ecol 10:351–354. https://doi.org/10.1016/0305-1978(82)90009-6

Brown RS (1939) The anatomy of the polychaete Ophelia cluthensis McGuire (1935). Proc R Soc Lond 58:135–160. https://doi.org/10.1017/S0370164600011081

Cantone G, Costa G (1975) Variabilità nel numero di branchie, delle papille perianali e delle papille rettali in una popolazione di Ophelia bicornis Savigny delle coste orientali della Sicilia (Annelida Polychaeta). Pubblicazioni della Stazione Zoologica di Napoli 39:22–36

Castelli A, Lardicci C, Castellani C, Finocchiaro C, Genovesi S, Tataranni M, Maltagliati F (2006) Analysis of vertical distribution of two polychaetes (genus Ophelia) in sandy substrate along the Pisan coast. Biol Mar Mediterr 13:160–161

Dağli E, Şahin GK, Sezgin M, Cengiz Z (2015) First record of Ophelia bicornis Savigny in Lamarck (1818) (Polychaeta: Opheliidae) from the Turkish coast of the Black Sea (Sinop peninsula). Turk J Fish Aquat Sci 15:625–632. https://doi.org/10.4194/1303-2712-v15_3_06

Defeo O, McLachlan A (2005) Patterns, processes and regulatory mechanisms in sandy beach macrofauna: a multi-scale analysis. Mar Ecol Prog Ser 295:1–20. https://doi.org/10.3354/meps295001

Defeo O, McLachlan A (2011) Coupling between community structure and beach type: a deconstructive meta-analysis macrofauna. Mar Ecol Prog Ser 433:29–41. https://doi.org/10.3354/meps09206

Dilorenzo G, Sansò P, Cataldo R, De Nunzio G, Leuzzi M (2001) Banca dati geografici in rete: le spiagge del Salento leccese. Riv Geogr Ital 108:631–645 https://spiaggesalento.unisalento.it

Evagelopoulos A, Koutsoubas D, Basset A, Pinna M, Dimitriadis C, Sangiorgio F, Barbone E, Maidanou M, Koulouri P, Dounas C (2008) Spatial and seasonal variability of the macrobenthic fauna in Mediterranean solar saltworks ecosystems. Aquat Conserv 18:S118–S134. https://doi.org/10.1002/aqc.948

Fonnesu A, Pinna M, Basset A (2004) Spatial and temporal variations of detritus breakdown rates in the river Flumendosa basin (Sardinia, Italy). Int Rev Hydrobiol 89:443–452. https://doi.org/10.1002/iroh.200410763

Giangrande A (1997) Polychaete reproductive patterns, life cycles and life histories: an overview. Oceanogr Mar Biol Annu Rev 35:323–386

Harris T (1991) The occurrence of Ophelia bicornis (Polychaeta) in and near the estuary of the river Exe, Devon. Mar Biol Assoc UK 71:391–402. https://doi.org/10.1017/S0025315400051663

Iraci-Sareri D (2006) Ecologia, distribuzione ed aspetti sistematico-evolutivi di Ophelia bicornis Savigny (1822) ed Ophelia barquii Fauvel (1927) (Polychaeta: Opheliidae) nel Mediterraneo e nei mari italiani. Dissertation, University of Catania

Maltagliati F, Casu M, Castelli A (2004) Morphological and genetic evidence supports the existence of two species in the genus Ophelia (Annelida, Polychaeta) from the Western Mediterranean. Biol J Linn Soc 83:101–113. https://doi.org/10.1111/j.1095-8312.2004.00374.x

Maltagliati F, Casu M, Lai T, Iraci-Sareri D, Casu D, Curini-Galletti M, Cantone G, Castelli A (2005) Taxonomic distinction of Ophelia barquii and O. bicornis (Annelida: Polychaeta) in the Mediterranean as revealed by ISSR markers and the number of nephridiopores. J Mar Biol 85:835–841. https://doi.org/10.1017/S0025315405011781

Mcguire IP (1935) Note on a new species of polychaete (Ophelia cluthensis). Scot Nat 212:45–46

Orfanidis S, Papathanasiou V, Sabetta L, Pinna M, Gigi V, Gounaris S, Tsiagga E, Nakou K, Theodosiou TH (2007) Benthic macrophyte communities as bioindicators of transitional and coastal waters: relevant approaches and tools. Transit Water Bull 1:45–49. https://doi.org/10.1285/i1825229Xv1n3p45

Öztürk B, Ergen Z (1994) Türkiye'nin Orta Ege Sahillerindeki Kumluk Mediolittoral Zonda Yaşayan Makrozoobentik Canlıların Populasyon Yoğunluğu. Ege Universitesi, Fen Fakültesi Dergisi Seri B Ek 16:1037–1046

Papageorgiou N, Arvanatidis C, Elephteriou A (2006) Multicasual environmental severity: a flexible framework for microtidal sandy beaches and the rule of polychaetes as an indicator taxon. Estuar Coast Shelf Sci 70:643–653. https://doi.org/10.1016/j.ecss.2005.11.033

Pilato G, Belcastro G, Cassibba R (1978) Il valore specifico di Ophelia barquii Fauvel (1927) (Annelida, Polychaeta). Animalia 5:395–403

Pinna M, Janzen S, Franco A, Specchia V, Marini G (2017) Role of habitats and sampling techniques on macroinvertebrate descriptors and ecological indicators: an experiment in a protected Mediterranean lagoon. Ecol Indic 83:495–503. https://doi.org/10.1016/j.ecolind.2017.08.022

Riser NW (1987) Observations on the genus Ophelia (Polychaeta: Opheliidae) with the description of a new species. Ophelia 28:11–29. https://doi.org/10.1080/00785326.1987.10430801

Rowe G (2010) A provisional guide to the family Opheliidae (Polychaeta) from the shallow waters of the British Isles. http://www.nmbaqcs.org/media/1133/provisional-guide-to-opheliidae-2010.pdf. Accessed 11 Oct 2019

Simboura N, Zenetos A (2002) Benthic indicators to use in ecological quality classification of Mediterranean soft bottoms marine ecosystems, including a new biotic index. Mediterr Mar Sci 3:77–111

Vargiu G, Marras M, Casu M, Maltagliati F, Castelli (2003) Unexpectedly High Levels Of Divergence Among Populations Of The Polychaete Ophelia bicornis. Isolation Or Taxonomic Confusion? Biol Mar Mediterr 10:58–66

Wilson DP (1948a) The larval development of Ophelia bicornis Savigny. J Mar Biol Assoc UK 27:540–553. https://doi.org/10.1017/S0025315400056101

Wilson DP (1948b) The relation of the substratum to the metamorphosis of Ophelia larvae. J Mar Biol 27:723–760. https://doi.org/10.1017/S0025315400056101

Wilson DP (1954) The attractive factor in the settlement of Ophelia bicornis Savigny. J Mar Biol Assoc UK 33:361–380. https://doi.org/10.1017/S0025315400008419

Wilson DP (1955) The role of micro-organisms in the settlement of Ophelia bicornis Savigny. J Mar Biol 34:531–543. https://doi.org/10.1017/S002531540000878X

Wilson WH (1991) Sexual reproductive modes in Polychaetes: classification and diversity. Bull Mar Sci 48:500–516

Zaitsev Y (2012) A key role of sandy beaches in the marine environment. J Black Sea/Mediterr Environ 18:114–127
Ethics declarations
Conflict of interest
The authors declare that they have no conflict of interests.
Ethical approval
All applicable international, national, and/or institutional guidelines for the care and use of animals were followed by the authors.
Sampling and field studies
No permits were necessary for sampling and observational field studies.
Data availability
All data generated or analyzed during this study are included in this published article.
Author contribution
LF and MP conceived and designed research. AG, IG, MT and ML conducted experiments. MdP and MP analyzed data. AG, ML and MP wrote the manuscript. All authors read and approved the manuscript.
Additional information
Publisher's note
Springer Nature remains neutral with regard to jurisdictional claims in published maps and institutional affiliations.
Communicated by P. Lana
About this article
Cite this article
Giangrande, A., Gambino, I., Tundo, M. et al. Reproductive biology of Ophelia barquii (Annelida, Opheliidae) along the Salento Peninsula (Mediterranean Sea, South Italy). Mar. Biodivers. 50, 3 (2020). https://doi.org/10.1007/s12526-019-01028-9
Received:

Revised:

Accepted:

Published:
Keywords
Distribution

Population dynamics

Reproduction

Larval development

Opheliid

Ionian

Adriatic Sea