Abstract
This paper aims to present the ZOO-Project, which is a new open source implementation of the Open Geospatial Consortium's (OGC) Web Processing Service (WPS), released under the term of the MIT/X-11 license. Based on a server-side C language Kernel (named ZOO-Kernel), ZOO-Project proposes a new approach to develop, handle and chain standardized GIS-based Web services. A brief review of WPS and existing implementations will be given in order to detail the ZOO-Project development background and goals. Then, the ZOO itself will be presented, focusing on its advantages and limitations, foremost to highlight the new opportunities provided by such a platform. The ZOO-Kernel and its architecture will be first examined, before further explanations on the proposed method for Web services creation are given. Then the ZOO JavaScript API that provides a new way to orchestrate and chain Web services through the server-side JavaScript will be presented next. Both Kernel and API are illustrated and documented through different Web service code snippets that are available online. Some visual examples of client-side interactions are presented.
This is a preview of subscription content, log in to check access.
Access options
Buy single article
Instant access to the full article PDF.
US$ 39.95
Price includes VAT for USA
Subscribe to journal
Immediate online access to all issues from 2019. Subscription will auto renew annually.
US$ 99
This is the net price. Taxes to be calculated in checkout.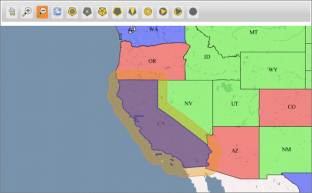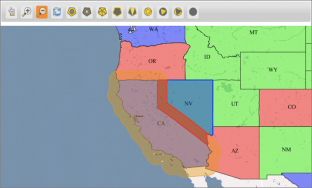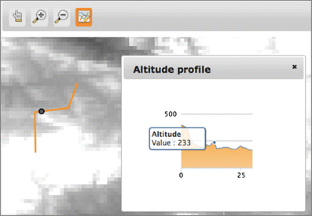 References
Adair (2007) Proj4js official website http://proj4js.org

Bocher E (2009) Geospatial free and open source software in the 21st century. In Proceedings of the First Open Source Geospatial Research Symposium, 2009, LNGC. Springer, Heidelberg, in press.

Cepicky J (2009) PyWPS offical Website http://pywps.wald.intevation.org

CEU (2007) Directive 2007/2/EC of the European Parliament and of the Council of 14 March 2007 establishing an Infrastructure for Spatial Information in the European Community (INSPIRE) http://eur-lex.europa.eu/LexUriServ/LexUriServ.do?uri=OJ:L:2007:108:0001:0014:EN:PDF

D'Hont R (2010) ZOO API on ZOO-Project Trac system. http://www.zoo-project.org/trac/browser/trunk/zoo-api/js/ZOO-api.js

Fenoy G (2010a) ZOO-Project website http://zoo-project.org/trac/browser/trunk/zoo-services/ogr/ogr2ogr/cgi-env/Ogr2Ogr.zcg

Fenoy G (2010b) ZOO-Project website http://zoo-project.org/trac/browser/trunk/zoo-services/ogr/ogr2ogr/service.c

Fitzke J (2004) Building SDIs with free software — the Deegree Project. In: Proceedings of GSDI-7, Bangalore, India

Foerster T (2007) http://52north.org/maven/project-sites/wps/52n-wps-webapp/index.html

Gebbert S (2009) GRASS GIS wiki WPS section http://grass.osgeo.org/wiki/WPS

Gebbert S (2010a) GRASS XML to ZOO .zcfg http://code.google.com/p/vtk-grass-bridge/source/browse/trunk/WPS/ZOO_Project/GrassXMLtoZCFG.py

Gebbert S (2010b) ZOO GRASS GIS support http://code.google.com/p/vtk-grass-bridge/source/browse/trunk/WPS/ZOO_Project/ZOOGrassModuleStarter.py

Gebbert S (2010c) ZOO GRASS support tests http://code.google.com/p/vtk-grass-bridge/source/browse/#svn/trunk/WPS/Testing/Python/GrassAddons

Holmes C (2009) OpenGeo Blog http://opengeo.org/products/coredevelopment/geoserver/wps

Lindholm T, Yellin F (1999) Java virtual machine specification, 2nd ed. Addison-Wesley Longman Co.

Mozilla (2010) SpiderMonkey JavaScript engine, http://www.mozilla.org/js/spidermonkey/

Neteler M (2008) Springer, Open Source GIS: A GRASS GIS Approach

OGC (2005) Web Processing Service. OGC Discussion Paper, Document Reference Number 05- 007r4, Version 0.4.0

OGC (2007a) Web Processing Service. OpenGIS Standard, Document Reference Number 05-007r7, Version 1.0.0

OGC (2007b) OWS-4 Workflow IPR. Hrsg. OGC. RefNum OGC 06–187; Version 1.0.0; 2008-03-11 Status: internal OGC Discussion Paper

Schmidt C (2006) http://www.openlayers.org

Schut P (2005) http://wpsint.tigris.org/

Warmerdam F (1999) http://www.gdal.org
Acknowledgments
The authors thank Fank Warmerdam for developing and maintaining GDAL/OGR. Thanks also to Soeren Gebbert and Markus Neteler for their active support in the GRASS GIS integration into the ZOO-Project.
About this article
Cite this article
Fenoy, G., Bozon, N. & Raghavan, V. ZOO-Project: the open WPS platform. Appl Geomat 5, 19–24 (2013). https://doi.org/10.1007/s12518-011-0070-0
Received:

Accepted:

Published:

Issue Date:
Keywords
Web processing service

Open geospatial consortium

ZOO-Project

Open source geospatial foundation