Dark clouds of contrast
Open Access
Image Puzzle – Question
A 59-year-old male patient was admitted to the Coronary Care Unit because of a non-ST-elevation acute coronary syndrome. An early angiography showed two-vessel coronary artery disease of a large obtuse marginal branch and the left anterior descending artery with two lesions (Fig. 
1
and online video). What is your diagnosis?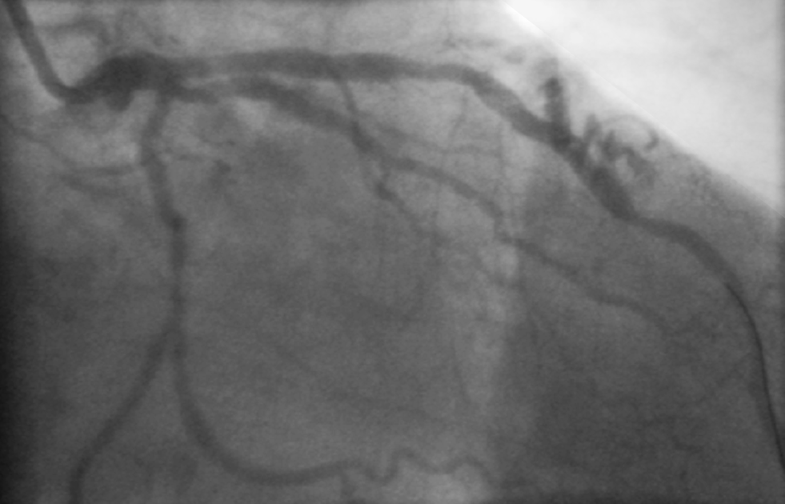 Answer
You will find the answer elsewhere in this issue.
Supplementary material
Video 1. Coronary angiography of our patient
Copyright information
© The Author(s) 2019
Open Access This article is distributed under the terms of the Creative Commons Attribution 4.0 International License (http://creativecommons.org/licenses/by/4.0/), which permits unrestricted use, distribution, and reproduction in any medium, provided you give appropriate credit to the original author(s) and the source, provide a link to the Creative Commons license, and indicate if changes were made.