Accolades: The Distinguished Service Award, presented at ASNC 2018
We celebrate the honor bestowed on two of our Associate Editors during the 2018 ASNC Scientific Sessions in San Francisco, CA.
Prem Soman, MD, MASNC, the President of the ASNC presented The Distinguished Service Award to William van Decker, MD, MASNC and Heinrich R Schelbert, MD, PhD.
The wording on these two plaques is shown below. Our congratulations to both on their well-deserved achievements.
Ami E Iskandrian, MD, MASNC
Editor-in-Chief, Journal of Nuclear Cardiology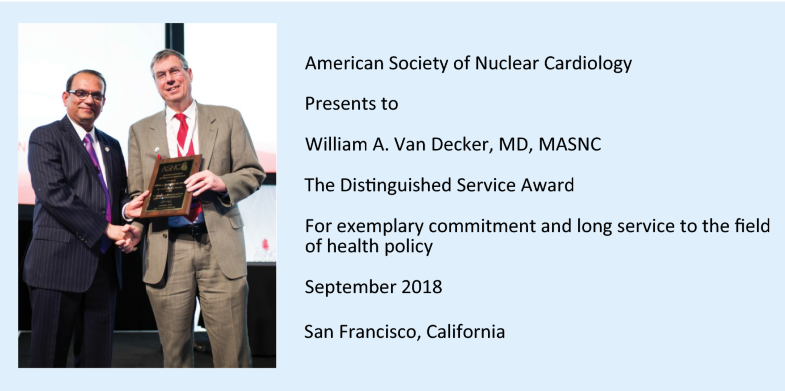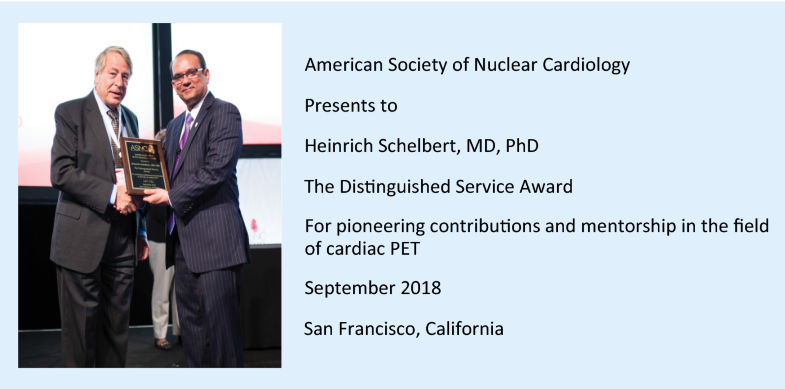 Copyright information
© American Society of Nuclear Cardiology 2018