Investigation of black phosphorus as a nano-optical polarization element by polarized Raman spectroscopy
Abstract
Manipulating the polarization of light at the nanoscale is essential for the development of nano-optical devices. Owing to its corrugated honeycomb structure, two-dimensional (2D) layered black phosphorus (BP) exhibits outstanding in-plane optical anisotropy with distinct linear dichroism and optical birefringence in the visible region, which are superior characteristics for ultrathin polarizing optics. Herein, taking advantage of polarized Raman spectroscopy, we demonstrate that layered BP with a nanometer thickness can remarkably alter the polarization state of a linearly-polarized laser and behave as an ultrathin optical polarization element in a BP-Bi2Se3 stacking structure by inducing the exceptionally polarized Raman scattering of isotropic Bi2Se3. Our findings provide a promising alternative for designing novel polarization optics based on 2D anisotropic materials, which can be easily integrated in microsized all-optical and optoelectronic devices.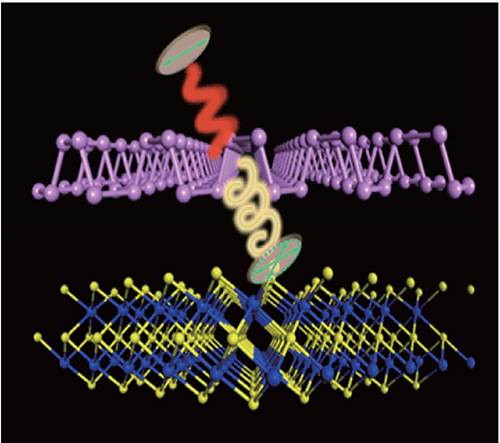 Keywords
black phosphorus 
polarizing optics 
linear dichroism 
birefringence 
two-dimensional layered crystals 
Notes
Acknowledgements
J. Z. and L. T. acknowledge the funding from the National Natural Science Foundation of China (NSFC) (Nos. 21233001, 51272006, 11374355, and 21573004) and the National Basic Research Program of China (Nos. 2016YFA0200101, 2016YFA0200104, and 2015CB932400). H. X. acknowledges the funding of National Natural Science Foundation of China (No. 51502167). The authors thank X. L. for the constructive discussion.
Copyright information
© Tsinghua University Press and Springer-Verlag GmbH Germany, part of Springer Nature 2017