Abstract
Hepatoblastoma is a rare tumor of childhood and its incidence in the first year of life is about one in a million. Forty-two congenital hepatoblastoma cases were reported so far. Among 42 congenital hepatoblastoma patients, only seven cases have been detected in the prenatal period. Here we report a rare case diagnosed before birth and confirmed by postmortem autopsy.
This is a preview of subscription content, log in to check access.
Access options
Buy single article
Instant access to the full article PDF.
US$ 39.95
Price includes VAT for USA
Subscribe to journal
Immediate online access to all issues from 2019. Subscription will auto renew annually.
US$ 99
This is the net price. Taxes to be calculated in checkout.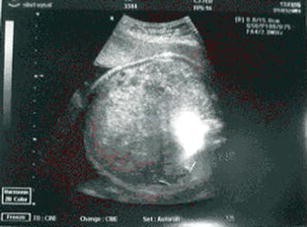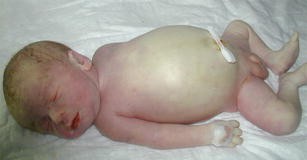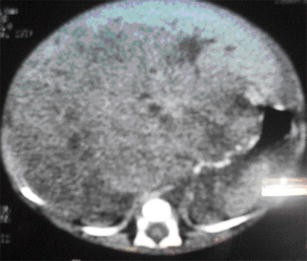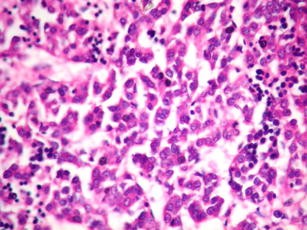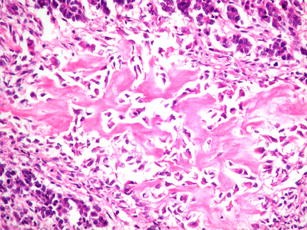 References
1.

Shih JC, Tsao PN, Huang SF, Yen BL, Lin JH, Lee CN, Hsieh FJ (2000) Antenatal diagnosis of congenital hepatoblastoma in utero. Ultrasound Obstet Gynecol 16:94–97

2.

Ammann RA, Plaschkes J, Leibundgut K (1999) Congenital hepatoblastoma: a distinct entity. Med Pediatr Oncol 32:466–468

3.

Woodward PJ, Sohaey R, Kennedy A, Koeller KK (2005) From the archives of the AFIP: a comprehensive review of fetal tumors with pathologic correlation. Radiographics 25:215–242

4.

Finegold MJ (1991) Liver tumors. In: Walker WA, Durie PR, Hamilton JR, Walker-Smith JA, Watkins JB (ed) Pediatric gastrointestinal disease: pathophysiology, diagnosis, management. B. C. Decker, Hamilton, 914–926

5.

Lack IF, Neave C, Vawter GF (1982) Hepatoblastoma: a clinical and pathological study of 54 cases. Am J Surg Pathol 6:693–705

6.

Dehner LP (1978) Hepatic tumors in the pediatric age group: a distinctive clinicopathologic spectrum. In: Rosenberg HS, Bolande RP (eds) Perspective in pediatric pathology. Year Book, Chicago, 27–68

7.

Roy CC, Silverman A, Alagille D (1995) Pediatric clinical gastroenterology. Mosby-year Book, St. Louis

8.

McNamara A, Levine D (2005) Intraabdominal fetal echogenic masses: a practical guide to diagnosis and management. Radiographics 25:633–645

9.

Ohishi H, Hirai T, Yamada R, Hirohashi S, Uchida H, Hashimoto H, Jibiki T, Takeuchi Y (1998) Three-dimensional power Doppler sonography of tumor vascularity. J Ultrasound Med 17:619–622

10.

Miller JH, Greenspan BS (1985) Integrated imaging of hepatic tumors in childhood. Part II. Benign lesions (congenital, reperative, and inflammatory). Radiology 154:91–100

11.

Foucar E, Williamson RA, Yiu-Chiu V, Varner MW, Kay BR (1983) Mesenchymal hamartoma of the liver identified by fetal sonography. Am J Roentgenol 140:970–972

12.

Gonen R, Fong K, Chiasson DA (1989) Prenatal sonographic diagnosis of hepatic hemangioendothelioma with secondary nonimmune hydrops fetalis. Obstet Gynecol 73:485–487

13.

Garmel SH, Crombleholme TM, Semple JP, Bhan I (1994) Prenatal diagnosis and management of fetal tumors. Semin Perinatol 18:350–365

14.

Weinberg AG, Finegold MJ (1983) Primary hepatic tumors of childhood. Hum Pathol 14:512–537

15.

Von Schweinitz D, Gluer S, Mildenberger H (1995) Liver tumors in neonates and very young infants: diagnostic pitfalls and therapeutic problems. Eur J Pediatr Surg 5:72–76
About this article
Cite this article
Ergin, H., Yildirim, B., Dagdeviren, E. et al. A Prenatally Detected Case of Congenital Hepatoblastoma. Pathol. Oncol. Res. 14, 97–100 (2008). https://doi.org/10.1007/s12253-008-9001-8
Received:

Accepted:

Published:

Issue Date:
Keywords
Hepatoblastoma

Prenatal diagnosis

Ultrasound