Synergy of Paracrine Signaling During Early-Stage Mouse Ovarian Follicle Development In Vitro
Abstract
Introduction
Paracrine signals, such as soluble cytokines and extracellular matrix cues, are essential for the survival and development of multicellular ovarian follicles. While it is well established that hydrogel-based culture systems successfully support the growth of late-stage follicles for fertility preservation, growing small, early-stage ovarian follicles still proves to be challenging. We hypothesized that paracrine factors secreted from neighboring follicles may be crucial for improving the survival of early-stage follicles in vitro.
Methods
To test our hypothesis, we investigated the bi-directional crosstalk of the paracrine signals, such as cell-secreted cytokines, sex hormones and transcription factors (TFs), in follicles encapsulated and cultured for 12 days in alginate in groups of five (5×) and ten (10×).
Results
The differential profiles of TF activity and secretome during folliculogenesis were analyzed using TRanscriptional Activity CEllular aRray (TRACER) and data-driven multivariate modeling approach. The mechano- and oxygen-responsive TFs, NF-κB and HIF1, exhibited a unique upregulation signature in 10× follicles. Consistently, levels of proangiogenic factors, such as VEGF-A and angiopoietin-2, were significantly higher in 10× follicles than those in 5× follicles, reaching 269.77 and 242.82 pg/mL on the last day of culture. The analysis of TRACER and secreted cytokines also revealed critical early interactions between cytokines and TFs, correlating with the observed phenotypical and functional differences between conditions.
Conclusions
We identified unique signatures of synergism during successful early-stage ovarian follicle development. These findings bring us closer to understanding of mechanisms underlying the downstream effects of interactions between the extracellular microenvironment and early-stage folliculogenesis
in vitro
.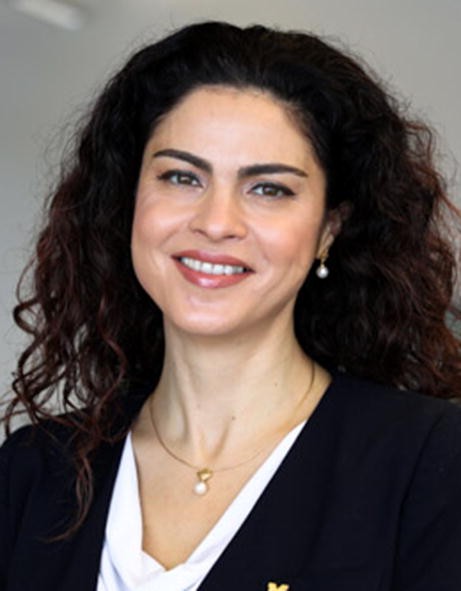 Keywords
Primary ovarian follicle 
Synergy 
Paracrine signaling 
Notes
Acknowledgments
The authors would like to acknowledge the University of Virginia Center for Research in Reproduction Ligand Assay and Analysis Core (Eunice Kennedy Shriver NICHD/NIH (NCTRI) Grant P50-HD28934) for performing the hormone assays. This work was supported by The Graduate Assistance in Areas of National Need (GAANN) Fellowship to CET, R01 CA214384 to LDS and the NSF CAREER Award (#1552580) to AS.
Conflict of interest
Hong Zhou, Joseph T. Decker, Melissa M. Lemke, Claire E. Tomaszweski, Lonnie D. Shea, Kelly B. Arnold, and Ariella Shikanov declare that they have no conflicts of interest.
Ethical Standards
No human studies were carried out by the authors for this article. All animal studies were carried out in accordance with guidelines approved by The Institutional Animal Care and Use Committee (IACUC) at the University of Michigan.
Copyright information
© Biomedical Engineering Society 2018