Abstract
There are about one billion patients with iron deficiency anaemia all over the world. Recently, researchers have reported successively that stress can cause decrease of serum iron, in consistent with our studies showing that heat exposure and acceleration stress led to significant decrease of serum iron in rats. However, so far whether pure psychological stress can cause decrease of serum iron and consequently affect erythropoiesis has not been reported. To study the characteristic effects of psychological stress on serum iron and erythropoiesis, and to establish an useful experimental basis for further study involving how sufficient intake of dietary iron causes decrease of serum iron and the consequent effects on physiological function of the human body. Psycological stress was adminstered to 20 rats with Communication Box system. On the 7th and 14th day after administration, 10 rats were executed, respectively, and the rat blood and femoral bone marrow were collected for analysis of serum iron (SI), serum ferritin (SF), serum transferrin receptor (sTfR), haemoglobin (Hb), red blood cell count (RBC), RBC distribution width (RDW), mean corpuscular volume (MCV), serum erythropoietin (EPO) and bone marrow iron. Experimental data were statistically analysed with SPSS 11.0. For rats analysed on the 7th and 14th day in psychological stress group, (1) femoral bone marrow iron was significantly decreased; (2) serum iron was decreased by 28.6% (P < 0.01) and 27.5% (P < 0.01); (3) Hb was decreased by 10.0% (P < 0.01) and 12.8% (P < 0.01), RBC count was decreased by 5.1% (P < 0.05) and 9.8% (P < 0.01), MCV was decreased by 1.7% (P < 0.05) and 7.3% (P < 0.01), RDW was increased by 10.7 and 22.5%; (4) serum ferritin, transferrin receptor and EPO showed no significant changes in comparison with controls after 7-day administration, but serum ferritin and EPO were decreased by 23.8 and 12.3% while transferrin receptor increased by 31.5% after 14-day administration. For rats receiving different period of pure psychological stress: (1) serum iron and bone marrow iron showed significant decrease compared with the controls; (2) erythropoiesis was significantly inhibited; however, (3) how psychological stress affects serum iron and erythropoiesis need to be further investigated.
This is a preview of subscription content, log in to check access.
Access options
Buy single article
Instant access to the full article PDF.
US$ 39.95
Price includes VAT for USA
Subscribe to journal
Immediate online access to all issues from 2019. Subscription will auto renew annually.
US$ 99
This is the net price. Taxes to be calculated in checkout.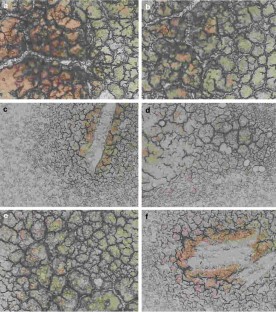 References
1.

WHO/UNICEF/UNU. Iron deficiency anaemia: assessment, prevention, and control. Geneva: World Health Organization; 2001 (WHO/NHD/01.3).

2.

Ling XM. An overview of nutrition sciences. Beijing: People's Medical Publishing House; 2004. p. 1490.

3.

Sun LQ, Shen L, Wang HQ, et al. Study on iron deficiency and anemia with risk factors among children and adolescents in shanghai. Acta Nutr Sin. 2005;27(4):284–7.

4.

Lozoff B. Perinatal iron deficiency and the developing brain. Pediatr Res. 2000;48(2):137–9.

5.

Milman N. Iron prophylaxis in pregnancy—general or individual and in which dose? Ann Hematol. 2006; [Epub ahead of print].

6.

Grosbois B, Decaux O, Cador B, et al. Human iron deficiency. Bull Acad Natl Med. 2005;189(8):1649–63.

7.

Navas FJ, Cordova A. Iron distribution in different tissues in rats following exercise. Biol Trace Elem Res. 2000;73(3):259–68.

8.

Smith SM, Zwart SR, Block G, et al. The nutritional status of astronauts is altered after long-term space flight aboard the International Space Station. J Nutr. 2005;135(3):437–43.

9.

Nikolova-Todorova Z, Troic T. Effect of surgical trauma on patient nutritional status. Med Arh. 2003;57(4 Suppl 1):29–31.

10.

Ji YH, Guo JS, Li M, et al. Influence of seasickness on serum iron, copper, zinc, urea, Cr, LDH, CK. China Public Health. 2003;19(2):147–8.

11.

Li M, Guo JS, Zhao FJ, et al. Effect of SMS on the level of serum zinc, copper, iron in heat stress rats. J Hyg Res. 2000;29(1):45–6.

12.

Noguchi T, Yoshida Y, Chiba S. Effects of psychological stress on monoamine systems in subregions of the frontal cortex and nucleus accumbens of the rat. Brain Res. 2001;916(1–2):91–100.

13.

WHO/NHD. Towards an integrated approach for effective anaemia control. 2004.

14.

Golub MS, Hogrefe CE, Tarantal AF, et al. Diet-induced iron deficiency anemia and pregnancy outcome in rhesus monkeys. Am J Clin Nutr. 2006;83(3):647–56.

15.

Brugnara C. Iron deficiency and erythropoiesis: new diagnostic approaches. Clin Chem. 2003;49(10):1573–8.

16.

Meier PR, Nickerson HJ, Olson KA, et al. Prevention of iron deficiency anemia in adolescent and adult pregnancies. Clin Med Res. 2003;1(1):29–36.

17.

Milman N, Byg KE, Bergholt T, et al. Body iron and individual iron prophylaxis in pregnancy—should the iron dose be adjusted according to serum ferritin? Ann Hematol. 2006; [Epub ahead of print].

18.

Porter JB. Practical management of iron overload. Br J Haematol. 2001;115(2):239–52.

19.

Furutani T, Hino K, Okuda M, et al. Hepatic iron overload induces hepatocellular carcinoma in transgenic mice expressing the hepatitis C virus polyprotein. Gastroenterology. 2006;130(7):2087–98.

20.

Beutler E, Hoffbrand AV, Cook JD. Iron deficiency and overload. Hematology Am Soc Hematol Educ Program. 2003; 40–61.

21.

Yin SA, Wang ZX. Present knowledge in nutrition. Beijing: Chemical Industry Press; 2004. p. 392.
Acknowledgments
This work was supported by the Danone Nutrition Research Centre (France) and the National Natural Science Foundation of China (C030271675).
About this article
Cite this article
Wei, C., Zhou, J., Huang, X. et al. Effects of psychological stress on serum iron and erythropoiesis. Int J Hematol 88, 52–56 (2008). https://doi.org/10.1007/s12185-008-0105-4
Received:

Revised:

Accepted:

Published:

Issue Date:
Keywords
Psychological stress

Serum iron

Serum ferritin

Serum transferrin receptor

Erythropoiesis

Haemoglobin

Erythropoietin

Erythroipoiesis