This is a preview of subscription content, log in to check access.
Access options
Buy single article
Instant unlimited access to the full article PDF.
US$ 39.95
Price includes VAT for USA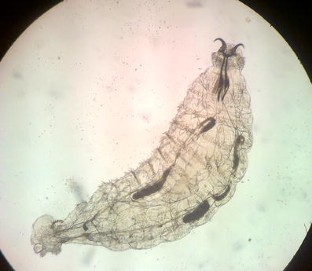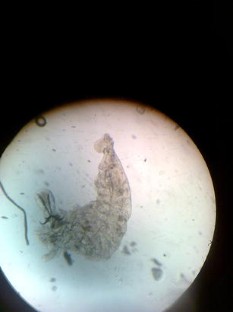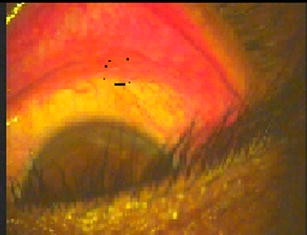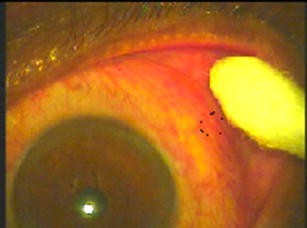 References
1.

Masoodi M, Hosseini K. External ophthalmomyiasis caused by Sheep botfly (Oestrus ovis) larva: a report of 8 cases. Arch Iranian Med. 2004;7:136–9.

2.

Verstrynge K, Foets B. External ophthalmomyiasis: a case report. Bull Soc Belge Ophtalmol. 2004;294:67–71.

3.

Grammer J, Erb C, Kamin G, Wild M, Riedunger C, Kosmidis P, et al. Ophthalmomyiasis externa due to the sheep botfly Oestrus ovis in southwest Germany. Germ J Ophthalmol. 1995;4:188–95.

4.

James MT. The flies that cause myiasis in man, Washington D.C., U.S. Dept. Agric Misc Publ. 1947;1:631.

5.

Janbakhsh B, Pirouz MS, Tirgari S, Agha-Mohammadi A. A case of ophthalmomyiasis in man by Oestrus ovis Linnaeus in Tehran (Diptera, Oestridae). Acta Med Iran. 1977;20:19–26.

6.

Patel SJ. Extra ocular myiasis due to the larva of Oestrus ovis. East Afr Med J. 1975;52:167–9.
Disclosures
All authors have read and agreed with the content of the article, are fully informed and believe the work to be honest.
Funding
This research received no specific grant from any funding agency in the public, commercial or not-for-profit sectors.
Conflict of interest
There is no competing interest with any person or firm.
Additional information
Capsule: external ophthalmomyiasis is the infestation of external ocular tissues (eyelids, conjunctiva and lacrimal ducts) of man by fly larvae. In this study, we present the clinical manifestations with ophthalmomyiasis caused by larvae of Muscae fly in three patients from rural areas in Indian deserts.
The study was conducted at Dr. S.N. Medical College, Jodhpur (Raj), India.
Electronic supplementary material
Below is the link to the electronic supplementary material.
We can see the larva in the inferior conjuctival fornix, freely mobile, which was removed with sterile cotton tipped applicater, under proparacaine local anesthesia. The entire cotton tipped applicator with the larva was submerged in TG media in a test tube chamber. A few seconds after the submersion, the larva was found freely moving in the fluid of the culture media. A total of three larvae were removed from this patient (AVI 14859 kb)
We can see the larva in the inferior conjuctival fornix, freely mobile, which was removed with sterile cotton tipped applicater, under proparacaine local anesthesia. The entire cotton tipped applicator with the larva was submerged in TG media in a test tube chamber. A few seconds after the submersion, the larva was found freely moving in the fluid of the culture media. A total of three larvae were removed from this patient (AVI 14859 kb)
About this article
Cite this article
Singh, P.K., Singh, S., Prakash, P. et al. External ophthalmomyiasis caused by Muscae fly larva in the Thar Desert. j ocul biol dis inform 3, 141–143 (2010). https://doi.org/10.1007/s12177-011-9071-9
Received:

Accepted:

Published:

Issue Date:
Keywords
Endophthalmitis

Slit Lamp

Allergic Conjunctivitis

Foreign Body Sensation

Thar Desert