This is a preview of subscription content, log in to check access.
Access options
Buy single article
Instant access to the full article PDF.
US$ 39.95
Price includes VAT for USA
Subscribe to journal
Immediate online access to all issues from 2019. Subscription will auto renew annually.
US$ 99
This is the net price. Taxes to be calculated in checkout.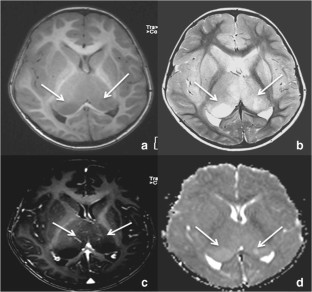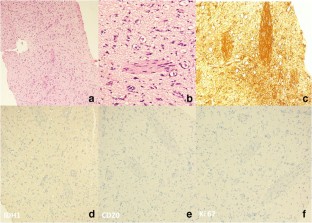 References
1.

Sadighi ZS, Zabrowski J, Boop FA, Broniscer A, Gajjar A, Khan RB. Clinical characteristics and long-term outcomes of movement disorders in childhood thalamic tumors. Pediatr Neurol. 2016;65:71–7.

2.

Di Rocco C, Iannelli A. Bilateral thalamic tumors in children. Childs Nerv Syst. 2002;18:440–4.

3.

Rajput DK, Mehrotra A, Srivastav AK, Kumar R, Mahapatra AK. Bilateral thalamic glioma in a 6-year-old child. J Pediatr Neurosci. 2010;5:45–8.

4.

Krauss JK, Nobbe F, Wakhloo AK, Mohadjer M, Vach W, Mundinger F. Movement disorders in astrocytomas of the basal ganglia and the thalamus. J Neurol Neurosurg Psychiatry. 1992;55:1162–7.
Acknowledgements
Authors thank the parents for images and adding to the literature.
Ethics declarations
Consent
Written informed consent was obtained from the parents.
Conflict of Interest
None.
Additional information
Publisher's Note
Springer Nature remains neutral with regard to jurisdictional claims in published maps and institutional affiliations.
About this article
Cite this article
Kesavan, S., Saini, L., Madaan, P. et al. An Unusual Masquerader of Progressive Myoclonic Epilepsy. Indian J Pediatr 87, 242–243 (2020). https://doi.org/10.1007/s12098-019-03056-6
Received:

Accepted:

Published:

Issue Date: