Abstract
Background
Given the lack of evidence on the best adjuvant approach, this review closely examines optimal adjuvant management for resected true ampullary cancer and its histological subtypes.
Materials and methods
A comprehensive literature search of PubMed was performed to identify studies on resected true ampullary cancers, published between January 2010 and December 2018. Data including the use of radiation, chemotherapy or chemoradiation and the outcomes were extracted.
Results
A total of 116 records were identified, of which 65 screened were selected. Finally, nine studies were included. Only two of the studies reported separately the outcomes of pancreatobiliary and intestinal subtypes. Patients in the selected studies were treated with a pancreaticoduodenectomy with negative margins. Patients treated with adjuvant therapy were more likely to be pT3-4 and have positive nodes; median survival ranged from 30 to 47 months. A significant benefit for adjuvant treatment was observed in four of the studies, restricted to patients at stage IIB or higher. Likewise, patients with positive nodes may have a longer median survival with adjuvant chemoradiation compared to observation.
Conclusions
The present review suggests a benefit for adjuvant treatment for patients with locally advanced tumors. Randomized trials are needed to ascertain the topic, as well as studies reporting toxicity and quality of life of resected true ampullary cancer patients.
This is a preview of subscription content, log in to check access.
Access options
Buy single article
Instant unlimited access to the full article PDF.
US$ 39.95
Price includes VAT for USA
Subscribe to journal
Immediate online access to all issues from 2019. Subscription will auto renew annually.
US$ 99
This is the net price. Taxes to be calculated in checkout.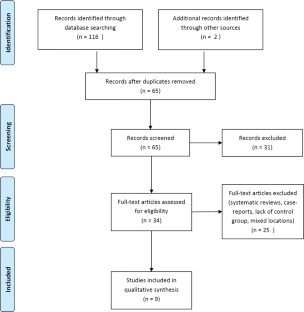 References
1.

He J, Ahuja N, Makary MA, Cameron JL, Eckhauser FE, Choti MA, et al. 2564 resected periampullary adenocarcinomas at a single institution: trends over three decades. HPB. 2014;16:83–90.

2.

Chen JWC, Bhandari M, Astill DS, Wilson TG, Kow L, Brooke-Smith M, et al. Predicting patient survival after pancreaticoduodenectomy for malignancy: histopathological criteria based on perineural infiltration and lymphovascular invasion. HPB. 2010;12(2):101–8.

3.

Jemal A, Siegel R, Ward E, Hao Y. Cancer statistics 2008. CA. 2008;58(2):71–96.

4.

Hester AC, Dogeas EM, Augustine M, Mansour JC, Polanco PM, Porembka MR, et al. Incidence and comparative outcomes of periampullary cancer: a population-based analysis demonstrating improved outcomes and increased use of adjuvant therapy from 2004 to 2012. J Surg Oncol. 2019;119:303–17.

5.

Howe JR, Klimstra DS, Moccia RD, Conlon KC, Brennan MF. Factors predictive of survival in ampullary carcinoma. Ann Surg. 1998;228:87.

6.

Chang DK, Jamieson NB, Johns AL, Scarlett CJ, Pajic M, Chou A, et al. Histomolecular phenotypes and outcome in adenocarcinoma of the ampulla of vater. J Clin Oncol. 2013;31:1348–56.

7.

Schueneman A, Goggins M, Ensor J, Saka B, Neishaboori N, Lee S, et al. Validation of histomolecular classification utilizing histological subtype, MUC1, and CDX2 for prognostication of resected ampullary adenocarcinoma. Br J Cancer. 2015;113:64.

8.

Bonet Beltrán M, Allal AS, Gich I, Solé JM, Carrió I. Is adjuvant radiotherapy needed after curative resection of extrahepatic biliary tract cancers? A systematic review with a meta-analysis of observational studies. Cancer Treat Rev. 2012;38:111–9.

9.

Moher D, Liberati A, Tetzlaff J, Altman DG, The PRISMA Group. PRISMA 2009 Flow Diagram. PLoS Med. 2009;6(7):1000100.

10.

Narang AK, Miller RC, Hsu CC, Bhatia S, Pawlik TM, Laheru D, et al. Evaluation of adjuvant chemoradiation therapy for ampullary adenocarcinoma: The Johns Hopkins Hospital—Mayo Clinic collaborative study. Radiat Oncol. 2011;6:126.

11.

Nassour I, Hynan LS, Christie A, Minter RM, Yopp AC, Choti MA, et al. Association of Adjuvant therapy with improved survival in ampullary cancer: A National Cohort Study. J Gastrointest Surg [Internet]. 2018;22:695–702. Available from: https://link.springer.com/10.1007/s11605-017-3624-6

12.

Ha HR, Oh DY, Kim TY, Lee KB, Kim K, Lee KH, et al. Survival outcomes according to adjuvant treatment and prognostic factors including host immune markers in patients with curatively resected ampulla of vater cancer. PLoS ONE. 2018;11:e0151406.

13.

Jin Z, Hartgers ML, Sanhueza CT, Shubert CR, Alberts SR, Truty MJ, et al. Prognostic factors and benefits of adjuvant therapy after pancreatoduodenectomy for ampullary adenocarcinoma: Mayo Clinic experience. Eur J Surg Oncol. 2018;44:677–83.

14.

Showalter TN, Zhan T, Anne PR, Chervoneva I, Mitchell EP, Yeo CJ, et al. The influence of prognostic factors and adjuvant chemoradiation on survival after pancreaticoduodenectomy for ampullary carcinoma. J Gastrointest Surg. 2011;15(8):1411–6.

15.

Chavez MT, Sharpe JP, O'Brien T, Patton KT, Portnoy DC, VanderWalde NA, et al. Management and outcomes following pancreaticoduodenectomy for ampullary adenocarcinoma. Am J Surg. 2017;214:856–61.

16.

Palta M, Patel P, Broadwater G, Willett C, Pepek J, Tyler D, et al. Carcinoma of the ampulla of vater: patterns of failure following resection and benefit of chemoradiotherapy. Ann Surg Oncol. 2012;19:1535–40.

17.

Kamarajah SK. Adjuvant radiotherapy following pancreaticoduodenectomy for ampullary adenocarcinoma improves survival in node-positive patients: a propensity score analysis. Clin Transl Oncol. 2018;20:1212–8.

18.

Stiles ZE, Behrman SW, Deneve JL, Glazer ES, Dong L, Wan JY, et al. Ampullary adenocarcinoma: Defining predictors of survival and the impact of adjuvant therapy following surgical resection for stage I disease. J Surg Oncol. 2018;117(7):1500–8.

19.

Klinkenbijl JH, Jeekel J, Sahmoud T, Van Pel R, Couvreur ML, Veenhof CH, et al. Adjuvant radiotherapy and 5-fluorouracil after curative resection of cancer of the pancreas and periampullary region: phase III trial of the EORTC Gastrointestinal Tract Cancer Cooperative Group. Ann Surg. 1999;230:776.

20.

Takada T, Amano H, Yasuda H, Nimura Y, Matsushiro T, Kato H, et al. Is postoperative adjuvant chemotherapy useful for gallbladder carcinoma? A phase III multicenter prospective randomized controlled trial in patients with resected pancreaticobiliary carcinoma. Cancer. 2002;95(8):1685–95.

21.

Neoptolemos JP, Moore MJ, Cox TF, Valle JW, Palmer DH, McDonald AC, et al. Effect of adjuvant chemotherapy with fluorouracil plus folinic acid or gemcitabine vs observation on survival in patients with resected periampullary adenocarcinoma: The ESPAC-3 periampullary cancer randomized trial. JAMA J Am Med Assoc. 2012;87(3):313–20.

22.

Neoptolemos JP, Moore MJ, Cox TF, Valle JW, Palmer DH, Mcdonald A, et al. Ampullary cancer ESPAC-3 (v2) trial: A multicenter, international, open-label, randomized controlled phase III trial of adjuvant chemotherapy versus observation in patients with adenocarcinoma of the ampulla of vater. J Clin Oncol [Internet]. 2011;29:LBA4006–LBA4006. Available from: https://ascopubs.org/doi/10.1200/jco.2011.29.18_suppl.lba4006

23.

Kwon J, Kim BH, Kim K, Chie EK, Ha SW. Survival benefit of adjuvant chemoradiotherapy in patients with ampulla of vater cancer: A systematic review and meta-analysis. Ann Surg. 2015;262(1):47–52.

24.

Kamarajah SK. Pancreaticoduodenectomy for periampullary tumours: a review article based on Surveillance, End Results and Epidemiology (SEER) database. Clin Transl Oncol. 2018;20(9):1153–60.

25.

Zhou Y, Li D, Wu L, Si X. The histopathologic type predicts survival of patients with ampullary carcinoma after resection: A meta-analysis. Pancreatology. 2017;17(2):273–8.
Acknowledgements
We deeply appreciate Magda Font and Kathryn Gibson for their language support.
Ethics declarations
Conflict of interest
There are no financial conflicts of interest to disclose. The authors mentioned above declare that have no relevant or material financial interests that relate to the research described in this paper.
Ethical approval
This work is a systematic review from published studies. In consequence patients have not been included in a direct form and experimental treatments have not been performed.
Informed consent
For this type of study, informed consent is not required.
Additional information
Publisher's Note
Springer Nature remains neutral with regard to jurisdictional claims in published maps and institutional affiliations.
About this article
Cite this article
Bonet, M., Rodrigo, A., Vázquez, S. et al. Adjuvant therapy for true ampullary cancer: a systematic review. Clin Transl Oncol (2020) doi:10.1007/s12094-019-02278-6
Received:

Accepted:

Published:
Keywords
Ampullary cancer

Adjuvant treatment

Radiation therapy

Chemoradiation