Abstract
The green synthesis of the flavor esters, n-propyl acetate, isobutyl acetate and isoamyl acetate had the advantages over the chemical synthesis. The esterase from Candida parapsilosis could transform n-propanol, isobutanol and isoamyl alcohol into n-propyl acetate, isobutyl acetate and isoamyl acetate, respectively. The esterase was expressed in Saccharomyces cerevisiae. At 30 °C for 1 d, the concentration of n-propyl acetate, isobutyl acetate and isoamyl acetate synthesized by the esterase expressed in Saccharomyces cerevisiae was 24.6 mg/100 mL, 8.3 mg/100 mL, 5.6 mg/100 mL, respectively. Expression of the esterase has a practical significance for flavor ester synthesis by green biochemical process.
This is a preview of subscription content, log in to check access.
Access options
Buy single article
Instant unlimited access to the full article PDF.
US$ 39.95
Price includes VAT for USA
Subscribe to journal
Immediate online access to all issues from 2019. Subscription will auto renew annually.
US$ 99
This is the net price. Taxes to be calculated in checkout.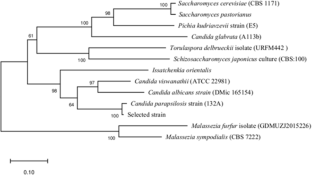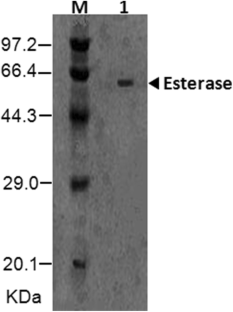 Acknowledgements
This work was supported by the Foundation of Hubei Provincial Department of Education (B2018040) and Research Fund for the Doctoral Program of Hubei University of Technology (No. BSQD14018).
Ethics declarations
Conflict of interest
The authors declare no conflict of interest.
Additional information
Publisher's Note
Springer Nature remains neutral with regard to jurisdictional claims in published maps and institutional affiliations.
About this article
Cite this article
Xue, D., Yao, D., You, X. et al. Green Synthesis of the Flavor Esters with a Marine Candida parapsilosis Esterase Expressed in Saccharomyces cerevisiae. Indian J Microbiol (2020). https://doi.org/10.1007/s12088-020-00856-9
Received:

Accepted:

Published:
Keywords
Flavor ester

Esterase

Candida parapsilosis
Saccharomyces cerevisiae