Abstract
Ultra-peers networks are emergent architectures in large-scale distributed computing environments. Controlling the workload is essential since the system scales up rapidly and accommodates a dynamic change in the number of users, resources, etc. Thus, developing an advanced model based on scalability aspects is a necessity, since it is an important and critical issue when designing such systems. In this paper, we present a scalability-aware approach for ultra-peers networks where each ultra-peer behaves like an ecosystem, in which, we prevent the presence of bottleneck in these structured information systems, and help each ultra-peer to find and stay in a steady state. We make use of neural networks in conjunction with the queueing theory to understand the behaviour of each ultra-peer, by first estimating its future workload, then to take decision on whether the next period will cause a bottleneck situation or not. After that we propose solutions to allow each ultra-peer to scale with the growth of the network size. The effectiveness of the design on scalability is evaluated using synthetic as well as realistic workloads for a number of different scenarios. Results show that the ultra-peer has successfully supervised its state to scale with the growth of the system size.
This is a preview of subscription content, log in to check access.
Access options
Buy single article
Instant unlimited access to the full article PDF.
US$ 39.95
Price includes VAT for USA
Subscribe to journal
Immediate online access to all issues from 2019. Subscription will auto renew annually.
US$ 99
This is the net price. Taxes to be calculated in checkout.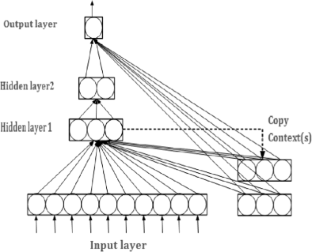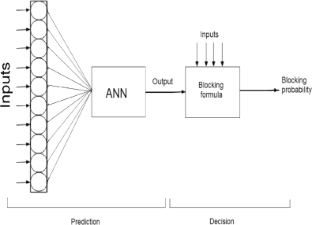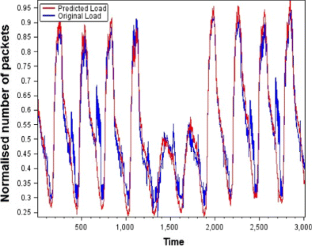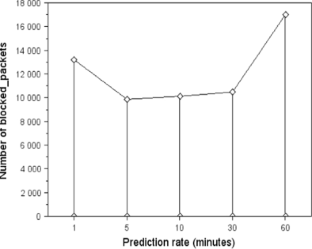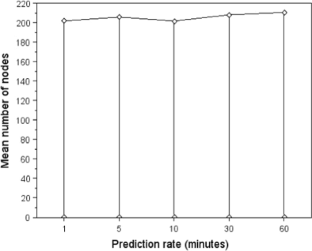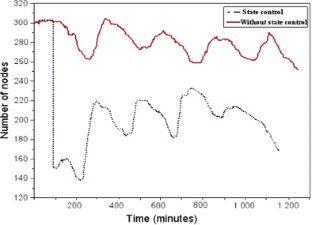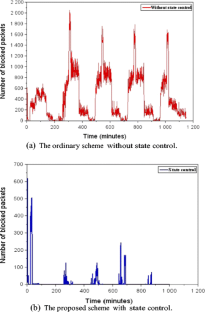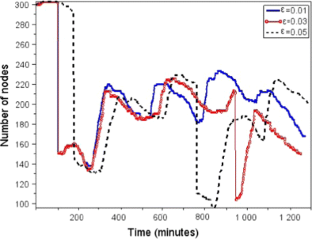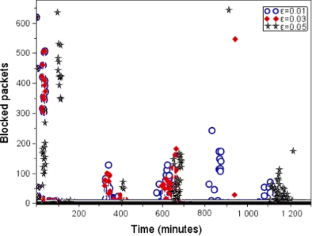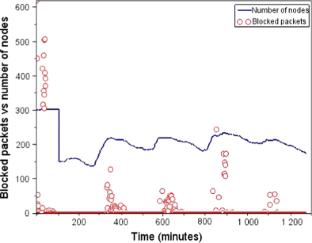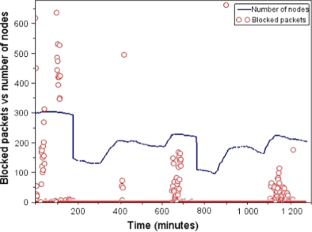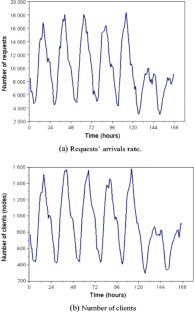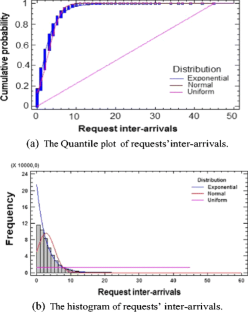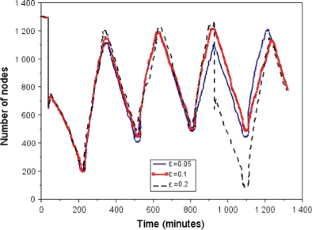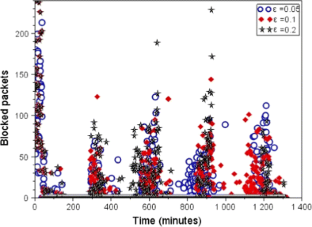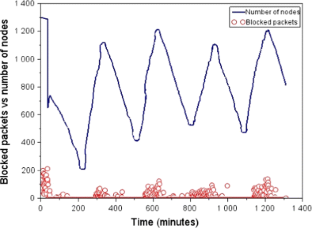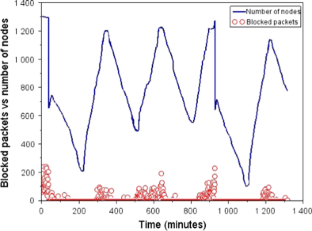 References
1.

Neuman BC (1994) Scale in distributed systems. Readings in Distributed Computing Systems 463–489

2.

Venkataraman N (2016) A survey on desktop grid systems-research gap. In: Proceedings of the 3rd International Symposium on Big Data and Cloud Computing Challenges (ISBCC),(49)Smart Innovation, Systems and Technologies. Springer, pp 183–212

3.

Anglano C, Canonico M, Guazzone M (2010) The sharegrid peer-to-peer desktop grid: infrastructure, applications, and performance evaluation. J Grid Computing 8:543–570

4.

Li YM, Tan Y, Zhou YP (2008) Analysis of scale effects in peer-to-peer networks. IEEE/ACM Trans Networking 16(3):590–602

5.

Yang B, Garcia-Molina H (2003) Designing a super-peer network. In: Proceeding of 19th international conference on data engineering. IEEE Computer Society Press, pp 49–60

6.

Mastroianni C, Talia D, Verta O (2005) A super-peer model for resource discovery services in large-scale grids. Futur Gener Comput Syst (FGCS) 21(8):1235–1248

7.

Shen H, Hwang K (2012) Locality-preserving clustering and discovery of resources in wide-area distributed computational grids. IEEE Trans Comput 61(4):458–473

8.

Moon B, Jagadish HV, Faloutsos C, Saltz JH (2001) Analysis of the clustering properties of the hilbert space-filling curve. IEEE Trans Knowl Data Eng 13(1):124–141

9.

Chergui N, Chikhi S, Kechadi MT (2017) Semantic grid resource discovery based on skos ontology. Int J Grid Utility Comput (in press)

10.

Brunner R, Caminero AC, Rana FO, Freitag F, Navarro L (2012) Network-aware summarisation for resource discovery in p2p-content networks. Futur Gener Comput Syst (FGCS) 28:563–572

11.

Padmanabhan A, Ghosh S, Wang S (2010) A self-organized grouping sog framework for efficient grid resource discovery. J Grid Computing 8:365–389

12.

Jeanvoine E, Morin C (2008) Rw-ogs: an optimized random walk protocol for resource discovery in large scale dynamic grids. In: The 9th IEEE/ACM International Conference on Grid Computing. IEEE Computer Society, pp 168–175

13.

Nejdl W, Wolpers M, Siberski W, Schmitz C, Schlosse M, Brunkhorst I, Loser A (2003) Super-peer-based routing and clustering strategies for rdf-based peer-to-peer networks. In: Proceedings of the 12th international conference on world wide web WWW. pp 536–543

14.

Rowston A, Druschel P (2001) Pastry: Scalable distributed object location and routing for large-scale peer-to-peer systems. In: The 18th IFIP/ACM international conference on distributed systems platforms. pp 329–350

15.

I Stoica, R Morris, D Karger, MF Kaashoek, H Balakrishma (2001) Chord: a scalable peer to peer lookup service for internet application. In: SIGCOMM. ACM, pp 149–160

16.

Khan AM, Buyuksahin UC, Freitag F (2015) Incentive-based resource assignment and regulation for collaborative cloud services in community networks. J Comput Syst Sci 81(8):1479–1495

17.

Lloret J, Garcia M, Tomas J, Rodrigues JJPC (2014) Architecture and protocol for intercloud communication. Inf Sci 258:434–451

18.

Chapin FS, Matso PA, Mooney HA (2002) Principles of terrestrial ecosystem ecology. Springer, New York

19.

Raghavan SV, Joseph PJ, Haring G (1995) Workload models for multiwindow distributed environments. In: Book of quantitative evaluation of computing and communication systems, LNCS, vol 977. pp 314–326

20.

Takacs L (1962) Introduction to the theory of queues. Oxford University Press, New York

21.

Gelenbe E (1975) On approximate computer system models. J ACM (JACM) 22(2):261–269

22.

Chawathe Y, Ratnasamy S, Breslau L, Lanham N, Shenker S (2003) Making gnutella-like p2p systems scalable. In: Proceedings of the conference on Applications, technologies, architectures, and protocols for computer communications SIGCOMM. IEEE, pp 407–418

23.

Stutzbach D, Rejaie R, Sen S (2008) Characterizing unstructured overlay topologies in modern p2p file-sharing systems. IEEE/ACM Trans Networking 16(2):267–280

24.

SAROIU S, GUMMADI PK, GRIBBLE SD (2002) A measurement study of napster and gnutella as examples of peer-to-peer file sharing systems. ACM SIGCOMM Comput Commun Rev 32(1):82–82

25.

Ramachandran KK, Sikdar B (2010) A queuing model for evaluating the transfer latency of p2p systems. IEEE Trans Parallel Distrib Syst 21(3):367–378

26.

Almudevar AL (2014) Approximate iterative algorithms. CRC press, Inc., Boca Raton. ISBN:0415621542 9780415621540

27.

Gelenbe E, Mitrani I (2010) Analysis and synthesis of computer systems, 2nd edn. Imperial College Press, London. ISBN:1848163959 9781848163959

28.

Gelenbe E (1990) Performance analysis of the connection machine. ACM SIGMETRICS Perform Eval Rev 18(1):183–191

29.

Springer M, Makens P (1991) Queueing models for performance analysis and selection of single station models. EJOR 58:123–145

30.

MacGregor Smith J (2004) Optimal design and performance modelling of m/g/1/k queueing systems. Math Comput Model 39(9-10):1049–1081

31.

MacGregor Smith J, Cruz FRB (2005) The buffer allocation problem for general finite buffer queueing networks. IIE Trans Des Manuf 37(4):343–65

32.

Zhang G, Patuwo BE, Hu MY (1998) Forecasting with artificial neural networks: The state of the art. Int J Forecast 14(1):35–62

33.

de Vries B, Principe JC (1990) A theory for neural networks with time delays. In: The Conference on Advances in neural information processing systems (NIPS). Morgan Kaufmann Publishers Inc, pp 162–168

34.

Boden M (2001) A guide to recurrent neural networks and backpropagation, the dallas project. report from the nutek supported project ais-8 sics.holst: Application of data analysis with learning systems

35.

Huang BQ, Kechadi MT (2005) A recurrent neural network recogniser for online recognition of handwritten symbols. In: Proceedings of the seventh international conference on enterprise information systems(ICEIS). pp 27–34

36.

Huang BQ, Rashid T, Kechadi MT (2006) Multi-context recurrent neural network for time series applications. Int J Comput Intell 3(1):45–54

37.

Mahmood AN, Leckie C, Hu J, Tari Z, Atiquzzaman M (2010) Network traffic analysis and scada security. Handbook of Information and Communication Security 383–405

38.

Zhang Y, Duffield N (2001) On the constancy of internet path properties. In: The Proceeding of the first ACM SIGCOMM workshop on internet measurement (IMW'01). pp 197– 211

39.

Lai Y, Chen Y, Liu Z, Yang Z, Li X (2015) On monitoring and predicting mobile network traffic abnormality. Simulation Modelling Practice and Theory, Special Issue on Resource Management in Mobile Clouds 50:176–188

40.

Park D, Yu J, Park J, Kim MS (2013) Netcube: a comprehensive network traffic analysis model based on multidimensional olap data cube. Int J Netw Manag 23(2):101–118

41.

Sen S, Wang J (2004) Analyzing peer-to-peer traffic across large networks. IEEE/ACM Trans Networking 12(2):219–232

42.

Li Z, Wang R, Han Z (2011) Traffic prediction-based routing algorithm over structured p2p networks. J China Univ Posts Telecommun 18(1):23–27

43.

Urgaonkar B, Shenoy P, Chandra A, Goyal P, Wood T (2008) Agile dynamic provisioning of multi-tier internet applications. ACM Trans Auton Adaptive Systems 3:1–39

44.

Iqbal W, Dailey MN, Carrera D, Janecek P (2011) Adaptive resource provisioning for read intensive multi-tier applications in the cloud. Futur Gener Comput Syst 27(6):871–879

45.

Ali-Eldin A, Tordsson J, Elmroth E (2012) An adaptive hybrid elasticity controller for cloud infrastructures. In: IEEE network operations and management symposium (NOMS). IEEE, pp 204–212

46.

Arabnejad H, Jamshidi P, Estrada G, El-Ioini N, Pahl C (2016) An auto-scaling cloud controller using fuzzy q-learning - implementation in openstack. In: The 5th IFIP WG 2.14 European conference book of service-oriented and cloud computing, ESOCC 2016, vol 9846. Vienna, pp 152–167

47.

Messias VR, Estrella JC, Ehlers R, Santana MJ, Santana RC, Reiff-Marganiec S (2015) Combining time series prediction models using genetic algorithm to auto-scaling web applications hosted in the cloud infrastructure. Neural Comput & Applic 27(8):2383–2406

48.

Zols S, Hofstatter Q, Despotovic Z, Kellerer W (2009) Achieving and maintaining cost-optimal operation of a hierarchical dht system. In: The IEEE International Conference on communication (ICC). IEEE

49.

Montresor A (2004) A robust protocol for building superpeer overlay topologies. In: The 4th international conference on peer-to-peer computing (P2P). pp 202–209

50.

Ardagna D, Casolari S, Colajanni M, Panicucci B (2012) Dual time-scale distributed capacity allocation and load redirect algorithms for cloud systems. J Parallel Distrib Comput 72(6):796–808

51.

Zhuang Z, Liu Y, Xiao L (2005) Dynamic layer management in super-peer architectures. J IEEE Trans Parallel Distrib Syst 16(11):1078–1091
About this article
Cite this article
Chergui, N., Kechadi, T. & Chikhi, S. Scalability-aware mechanism based on workload prediction in ultra-peer networks. Peer-to-Peer Netw. Appl. 11, 431–449 (2018) doi:10.1007/s12083-017-0542-z
Received:

Accepted:

Published:

Issue Date:
Keywords
Workload prediction

Distributed systems

Ultra-peers architectures

Scalability

Queueing theory

Neural network