Designing M-bond (X-M···Y, M = transition metal): σ-hole and radial density distribution
Part of the following topical collections:
Abstract
Following the ubiquitous H-bond, there is a growing interest in weak non-covalent interactions involving other elements, viz., the Z-bonds (X-Z···Y, Z = halogens, chalcogens, etc.). Although almost all the main group elements can act as Z bond donors, the search for a similar role for transition metals in X-M···Y, (M = transition metal) interaction, called the Metal-bond, is still in its infancy. This article summarizes our attempts to understand the participation of transition metal elements as electron acceptors in a weak interaction with electron-rich species Y. Cambridge Structural Database analysis revealed that except Group 11 and 12 transition metal complexes (Type-II), electron-saturated (18 electron) metal complexes having partly filled d orbitals (Group 3–10; Type-I) hesitate to form Metal-bonds. This is attributed to the partial σ-hole screening by core electron density and diminished stabilization from charge polarization in Type I complexes. We also show that Type-I complexes could be forced to form Metal-bonds by employing extreme ligand conditions, thereby opening new areas of research where Metal-bonds can act as emerging non-covalent interaction in designing supramolecular architectures.
Graphic abstract
Designing Metal-Bond in electron saturated (18 electron) transition metal complexes is a daunting task due to their special electronic structure. Here, we summarize our understanding of the reasons behind this reluctance and provide recipes to make them compactable for Metal-Bond formation.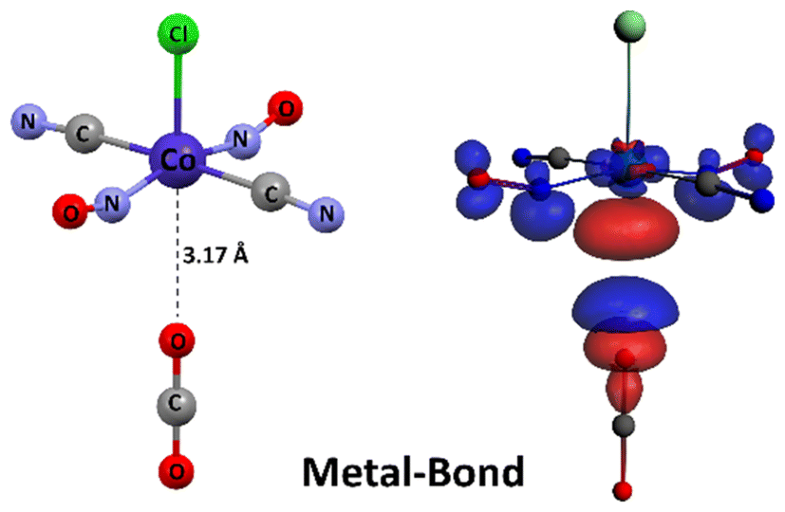 Keywords
Weak interactions 
H-Bond 
M-Bond 
sigma-hole 
MESP 
radial density distribution 
Notes
Acknowledgements
We thank IISc-Bangalore for computational facilities. EDJ thanks the Science and Engineering Research Board, Department of Science and Technology (DST) for the Year of Science Chair Professorship.
Copyright information
© Indian Academy of Sciences 2019