Influence of periodic table in designing solid-state metal chalcogenides for thermoelectric energy conversion
Part of the following topical collections:
Abstract
With the apparent burgeoning energy crisis, alternative sources of energies are in a greater need for a sustainable future. Thermoelectrics which can convert waste heat arising from industries, power plants and automobiles into a usable form, electricity; have the potential to be a game-changer in this critical energy shortage. The efficiency of thermoelectric materials which is given by the figure of merit is tricky to manipulate due to the complicated interrelationships of its parameters. But with proper understanding of a material and with the aid of periodic table, one can manoeuvre the shortcomings which hinder its efficiency. In this perspective, we discuss how the properties of materials can be manipulated just by understanding the elements of the periodic table and how each element in their respective position in the periodic table influences the outcome of high performing thermoelectric material.
Graphical abstract
Thermoelectrics being an alternative clean energy solution is important in mitigating the looming energy crisis by converting waste heat into electricity. Here, we show how the periodicity of elements influences the physical properties that govern the efficiency of thermoelectric materials and help us to achieve high-performance thermoelectrics.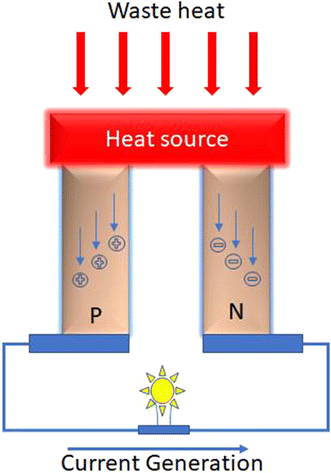 Keywords
Periodic trends 
Metal chalcogenides 
Thermoelectrics 
Chemical bonding 
Solid state chemistry 
Notes
Acknowledgements
M.D. thanks the University Grants Commission (UGC) for funding. We thank SERB and DST for supporting the thermoelectric program in our group.
Copyright information
© Indian Academy of Sciences 2019