Theoretical studies on a series of 1,2,4-triazoles derivatives as potential high energy density compounds
Abstract
Density functional theory calculations at B3LYP/6-31G** and B3P86/6-31G** levels were performed to predict the densities (ρ), detonation velocities (D), pressures (P) and the thermal stabilities for a series of 1,2,4-triazole derivatives for looking high energy density compounds (HEDCs). The heats of formation (HOFs) are also calculated via designed isodesmic reactions. The calculations on the bond dissociation energies (BDEs) indicate that the position of the subsitutent group has great effect on the BDE and the BDEs of the initial scission step are between 31 and 65 kcal/mol. In addition, the condensed phase heats of formation are also calculated for the title compounds. These results would provide basic information for further studies of HEDCs.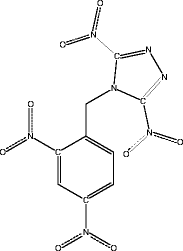 Keywords
Density functional theory 
heat of formation 
bond dissociation energy 
isodesmic reactions 
detonation performance 
Notes
Acknowledgements
We thank the National Natural Science Foundation of China (Grant 10774039) and the grant from Development Program in Science and Technology of Henan Province (No. 112300410206), Scientific and Technical Research Foundation for the Education Department of Henan Province (No. 12A140004) for their support to carry out this work.
Copyright information
© Indian Academy of Sciences 2012