Abstract
Hereditary spastic paraplegia (HSP) includes a number of inherited disorders which are characterized by stiffness in the lower extremities and progressive gait disturbance. Mutations in terms of spastic gait genes (SPGs) are responsible for occurrence of different types of HPS with autosomal recessive, X-linked recessive, and autosomal dominant modes of inheritance. In the current case report, we identified a mutation in SPG11 gene in a female patient with progressive stiffness of lower extremities and atrophy of corpus callosum and the "lynx ear" sign in brain MRI. Whole exome sequencing (WES) revealed a homozygote frameshift deletion variant in SPG11 gene (NM001160227: exon 28: c.4746delT, p.N1583Tfs*23). This variant is a null variant classified as a pathogenic variant (PVS1) according to ACMG standards and guidelines. The frequency of this variant in 1000G, ExAC, and Iranome databases was 0. This study shows the role of WES in the identification of disease-causing mutations in a disease such as HSP which can be caused by diverse mutations in several genes.
This is a preview of subscription content, log in to check access.
Access options
Buy single article
Instant access to the full article PDF.
US$ 39.95
Price includes VAT for USA
Subscribe to journal
Immediate online access to all issues from 2019. Subscription will auto renew annually.
US$ 199
This is the net price. Taxes to be calculated in checkout.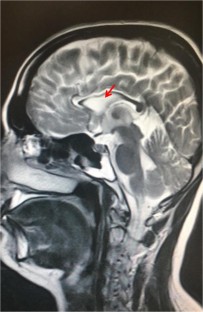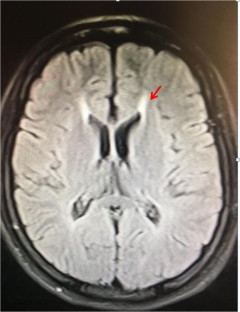 References
Anheim M, Lagier-Tourenne C, Stevanin G, Fleury M, Durr A, Namer IJ, Denora P, Brice A, Mandel JL, Koenig M (2009) SPG11 spastic paraplegia. J Neurol 256:104–108

Blackstone C (2012) Cellular pathways of hereditary spastic paraplegia. Annu Rev Neurosci 35:25–47

Casali C, Valente E, Bertini E, Montagna G, Criscuolo C, De Michele G, Villanova M, Damiano M, Pierallini A, Brancati F (2004) Clinical and genetic studies in hereditary spastic paraplegia with thin corpus callosum. Neurology 62:262–268

Crosby AH, Proukakis C (2002) Is the transportation highway the right road for hereditary spastic paraplegia? Am J Hum Genet 71:1009–1016

Depienne C, Stevanin G, Brice A, Durr A (2007) Hereditary spastic paraplegias: an update. Curr Opin Neurol 20:674–680

Fink JK (2003) The hereditary spastic paraplegias: nine genes and counting. Arch Neurol 60:1045–1049

Giudice TL, Lombardi F, Santorelli FM, Kawarai T, Orlacchio A (2014) Hereditary spastic paraplegia: clinical-genetic characteristics and evolving molecular mechanisms. Exp Neurol 261:518–539

Hehr U, Bauer P, Winner B, Schule R, Olmez A, Koehler W, Uyanik G, Engel A, Lenz D, Seibel A (2007) Long-term course and mutational spectrum of spatacsin-linked spastic paraplegia. Ann Neurol 62:656–665

Nakamura A, Izumi K, Umehara F, Kuriyama M, Hokezu Y, Nakagawa M, Shimmyozu K, Izumo S, Osame M (1995) Familial spastic paraplegia with mental impairment and thin corpus callosum. J Neurol Sci 131:35–42

Pacheco FT, Rego MM, Do Rego JIM, Da Rocha AJ (2014) "Ears of the Lynx" sign in a Marchiafava–Bignami patient: structural basis and fiber-tracking DTI contribution to the understanding of this imaging abnormality. J Neuroimaging 24:205–207

Paisan-Ruiz C, Dogu O, Yilmaz A, Houlden H, Singleton A (2008) SPG11 mutations are common in familial cases of complicated hereditary spastic paraplegia. Neurology 70:1384–1389

Paisán-Ruiz C, Guevara R, Federoff M, Hanagasi H, Sina F, Elahi E, Schneider SA, Schwingenschuh P, Bajaj N, Emre M (2010) Early-onset L-dopa-responsive parkinsonism with pyramidal signs due to ATP13A2, PLA2G6, FBXO7 and spatacsin mutations. Mov Disord 25:1791–1800

Pascual B, De Bot S, Daniels M, França M, Toro C, Riverol M, Hedera P, Bassi M, Bresolin N, Van De Warrenburg B (2019) "Ears of the Lynx" MRI sign is associated with SPG11 and SPG15 hereditary spastic paraplegia. Am J Neuroradiol 40:199–203

Siri L, Battaglia F, Tessa A, Rossi A, Rocco MD, Facchinetti S, Mascaretti M, Santorelli F, Veneselli E, Biancheri R (2010) Cognitive profile in spastic paraplegia with thin corpus callosum and mutations in SPG11. Neuropediatrics 41:35–38

Southgate L, Dafou D, Hoyle J, Li N, Kinning E, Critchley P, NÉmeth AH, Talbot K, Bindu PS, Sinha S (2010) Novel SPG11 mutations in Asian kindreds and disruption of spatacsin function in the zebrafish. Neurogenetics 11:379–389

Stevanin G, Montagna G, Azzedine H, Valente EM, Durr A, Scarano V, Bouslam N, Cassandrini D, Denora PS, Criscuolo C (2006) Spastic paraplegia with thin corpus callosum: description of 20 new families, refinement of the SPG11 locus, candidate gene analysis and evidence of genetic heterogeneity. Neurogenetics 7:149–156

Stevanin G, Azzedine H, Denora P, Boukhris A, Tazir M, Lossos A, Rosa AL, Lerer I, Hamri A, Alegria P (2007a) Mutations in SPG11 are frequent in autosomal recessive spastic paraplegia with thin corpus callosum, cognitive decline and lower motor neuron degeneration. Brain 131:772–784

Stevanin G, Santorelli FM, Azzedine H, Coutinho P, Chomilier J, Denora PS, Martin E, Ouvrard-Hernandez A-M, Tessa A, Bouslam N (2007b) Mutations in SPG11, encoding spatacsin, are a major cause of spastic paraplegia with thin corpus callosum. Nat Genet 39:366

Wijemanne S, Shulman JM, Jimenez-Shahed J, Curry D, Jankovic J (2015) SPG 11 mutations associated with a complex phenotype resembling dopa-responsive dystonia. Mov Disord Clin Pract 2:149–154

Yoon G, Baskin B, Tarnopolsky M, Boycott K, Geraghty M, Sell E, Goobie S, Meschino W, Banwell B, Ray P (2013) Autosomal recessive hereditary spastic paraplegia—clinical and genetic characteristics of a well-defined cohort. Neurogenetics 14:181–188
Conflict of Interest
The authors declare they have no conflict of interest.
Funding
This study was financially supported by Shahid Beheshti University of Medical Sciences.
Additional information
Publisher's Note
Springer Nature remains neutral with regard to jurisdictional claims in published maps and institutional affiliations.
About this article
Cite this article
Sayad, A., Akbari, M.T., Hesami, O. et al. Identification of a Mutation in SPG11 in an Iranian Patient with Spastic Paraplegia and Ears of the Lynx Sign. J Mol Neurosci (2020). https://doi.org/10.1007/s12031-020-01501-2
Received:

Accepted:

Published:
Keywords
Hereditary spastic paraplegia

SPG11

Ears of the lynx sign