This is a preview of subscription content, log in to check access.
Access options
Buy single article
Instant access to the full article PDF.
US$ 39.95
Price includes VAT for USA
Subscribe to journal
Immediate online access to all issues from 2019. Subscription will auto renew annually.
US$ 199
This is the net price. Taxes to be calculated in checkout.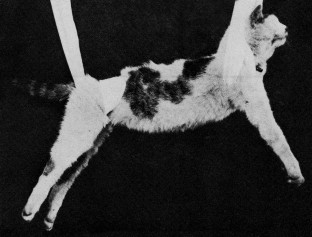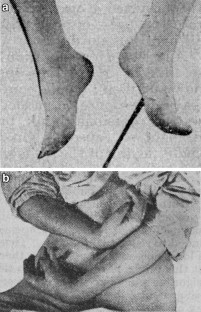 References
1.

Adams RD, Jequier M. The brain death syndrome: hypoxemic panencephalopathy. Schweiz Med Wochenschr. 1969;99(3):65–73.

2.

Stewart GN, Guthrie CC, Burns RL, Pike FH. The resuscitation of the central nervous system of mammals. J Exp Med. 1906;8:289–321.

3.

Hill L. The cerebral circulation. London: J & A Churchill; 1896.

4.

Sherrington CS. Decerebrate rigidity, and reflex coordination of movements. J Physiol (Lond). 1898;22:319–32.

5.

Mayer S. Sitzungsb. d. k. Akad. Wissensch. Medicin. Centralbl. 1878;16:579.

6.

Gildea EF, Cobb S. The effects of anemia on the cerebral cortex of the cat. Arch NeurPsych. 1930;23(5):876–903.

7.

Pollock LJ, Davis L. Studies in decerebration I: a method of decerebration. Arch Neurol Pyschiat. 1923;10(Oct):391–8.

8.

Pollock LJ, Davis L. Studies in decerebration II: an acute decerebrate preparation. Arch Neurol Pyschiat. 1924;12:288–93.

9.

Painlevé J, Traitement expérimental d'une hémorragie chez le chien, 1930: France.

10.

Howkins J, Mc LC, Daniel P. Neuronal damage from temporary cardiac arrest. Lancet. 1946;1(6397):488–92.

11.

Kramer W. From reanimation to deanimation (intravital death of the brain during artificial respiration). Acta Neurol Scand. 1963;39(2):139–53.

12.

Kouwenhoven WB, Jude JR, Knickerbocker GG. Closed-chest cardiac massage. JAMA. 1960;173:1064–7.

13.

Redding JS, Cozine RA. A comparison of open-chest and closed-chest cardiac massage in dogs. Anesthesiology. 1961;22:280–5.
Funding
No extramural funding supported this effort.
Ethics declarations
Conflict of interest
None.
Ethical approval/Informed consent
Not applicable.
Additional information
Publisher's Note
Springer Nature remains neutral with regard to jurisdictional claims in published maps and institutional affiliations.
About this article
Cite this article
Wijdicks, E.F.M. Lost in Translational Neurology: From Anemic Decerebration to Anoxic-Ischemic Brain Injury. Neurocrit Care (2020). https://doi.org/10.1007/s12028-020-00925-3