This is a preview of subscription content, log in to check access.
Access options
Buy single article
Instant access to the full article PDF.
US$ 39.95
Price includes VAT for USA
Subscribe to journal
Immediate online access to all issues from 2019. Subscription will auto renew annually.
US$ 199
This is the net price. Taxes to be calculated in checkout.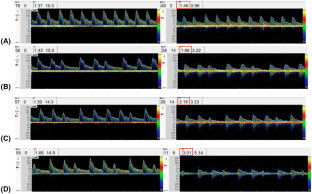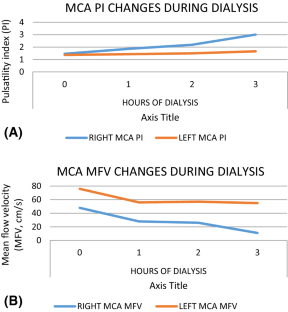 References
1.

Saha M, Allon M. Diagnosis, treatment, and prevention of hemodialysis emergencies. Clin J Am Soc Nephrol. 2017;12(2):357–69.

2.

Trinh-Trang-Tan MM, Cartron JP, Bankir L. Molecular basis for the dialysis disequilibrium syndrome: altered aquaporin and urea transporter expression in the brain. Nephrol Dial Transplant. 2005;20(9):1984–8.

3.

Walters RJ, Fox NC, Crum WR, Taube D, Thomas DJ. Haemodialysis and cerebral oedema. Nephron. 2001;87(2):143–7.

4.

Davenport A. Changing the hemodialysis prescription for hemodialysis patients with subdural and intracranial hemorrhage. Hemodial Int. 2013;17(Suppl 1):S22–7.

5.

Kumar A, Cage A, Dhar R. Dialysis-induced worsening of cerebral edema in intracranial hemorrhage: a case series and clinical perspective. Neurocrit Care. 2015;22(2):283–7.

6.

Lin CM, Lin JW, Tsai JT, et al. Intracranial pressure fluctuation during hemodialysis in renal failure patients with intracranial hemorrhage. Acta Neurochir Suppl. 2008;101:141–4.

7.

Hata R, Matsumoto M, Handa N, Terakawa H, Sugitani Y, Kamada T. Effects of hemodialysis on cerebral circulation evaluated by transcranial Doppler ultrasonography. Stroke. 1994;25(2):408–12.
Ethics declarations
Conflicts of interest
Authors Ghoshal, Gomez, and Sarwal have no conflicts of interest.
Ethical Approval/Informed Consent
These data were obtained by IRB approval and informed consent, with adherence to ethical guidelines.
Additional information
Publisher's Note
Springer Nature remains neutral with regard to jurisdictional claims in published maps and institutional affiliations.
About this article
Cite this article
Ghoshal, S., Gomez, J. & Sarwal, A. Transcranial Doppler Monitoring of Dialysis Disequilibrium in an ESRD Patient with Traumatic Brain Injury. Neurocrit Care 32, 353–356 (2020). https://doi.org/10.1007/s12028-019-00785-6