Abstract
Purpose
A growing amount of research has successfully incorporated Fitbit devices and other wearable activity trackers into technology-oriented lifestyle interventions to increase physical activity among cancer survivors.
Methods
The present review of this literature is based upon bibliographic searches in PubMed and CINAHL and relevant search terms. Articles published in English from January 1, 2009, through October 16, 2019, were considered.
Results
A total of 1726 article citations were identified in PubMed and non-duplicates in CINAHL. After screening the abstracts or full texts of these articles and reviewing the references of previous review articles, we found 13 studies that met the eligibility criteria. Of these, 8 were randomized controlled trials, one was a pre-post-test trial, and 4 were qualitative studies (focus groups, in-depth interviews). The studies focused on breast cancer (n = 8), prostate cancer (n = 2), and colorectal cancer (n = 1), and the remainder focused on more than one cancer site.
Conclusions
Additional research is needed to examine the efficacy of consumer wearable devices in promoting physical activity and weight management among cancer survivors.
Implications for Cancer Survivors
Cancer survivors show an increase in physical activity when using consumer wearable activity trackers. Increased physical activity plays an important role in alleviating many adverse effects of breast cancer therapy as well as improving morbidity and mortality. Additional research such as clinical trials focused on the development of successful interventions utilizing these devices is warranted.
This is a preview of subscription content, log in to check access.
Access options
Buy single article
Instant unlimited access to the full article PDF.
US$ 39.95
Price includes VAT for USA
Subscribe to journal
Immediate online access to all issues from 2019. Subscription will auto renew annually.
US$ 99
This is the net price. Taxes to be calculated in checkout.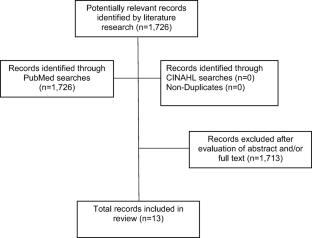 References
1.

Schwartz A, de Heer HD, Bea JW. Initiating exercise interventions to promote wellness in cancer patients and survivors. Oncology (Williston Park). 2017;31:711–7.

2.

Gebruers N, Camberlin M, Theunissen F, et al. The effect of training interventions on physical performance, quality of life, and fatigue in patients receiving breast cancer treatment: a systematic review. Supportive Care Cancer. 2019;27:109–22.

3.

Fox L, Wiseman T, Cahill D, et al. Barriers and facilitators to physical activity in men with prostate cancer: a qualitative and quantitative systematic review. Psychooncology 2019, in press.

4.

Ndjavera W, Orange ST, O'Doherty AF, et al. Exercise-induced attenuation of treatment side-effects in newly diagnosed prostate cancer patients beginning androgen deprivation therapy: a randomized controlled trial BJU Int, in press.

5.

Shim YJ, Kim HJ, Oh SC, Lee SI, Choi SW. Exercise during adjuvant treatment for colorectal cancer: treatment completion, treatment-related toxicities, body composition, and serum level of adipokines. Cancer Manag Res. 2019;11:5403–12.

6.

Coughlin SS, Stewart J. Use of consumer wearable devices to promote physical activity: a review of health intervention studies. J Environ Health Sci. 2016;2.

7.

Guercio BJ, Zhang S, Ou FS, Venook AP, Niedzwiecki D, Lenz HJ, et al. Associations of physical activity with survival and progression in metastatic colorectal cancer: results from cancer and leukemia group B (Alliance)/SWOG 80405. J Clin Oncol. 2019;37:2620–31.

8.

McTiernan A, Friedenreich CM, Katzmarzyk PT, Powell KE, Macko R, Buchner D, et al. Physical activity in cancer prevention and survival: a systematic review. Med Sci Sports Exerc. 2019;51:1252–61.

9.

Coughlin SS, Caplan L, Stone R, et al. A review of home-based physical activity interventions for breast cancer survivors. Current Cancer Reports 2019, in press.

10.

Smith SA, Ansa BE, Yoo W, et al. Determinants of adherence to physical activity guidelines among overweight and obese African American breast cancer survivors: implications for an intervention approach. Ethnicity & Health, 2018, 23(2): 194–206.

11.

Coughlin SS, Smith SA. The insulin-like growth factor axis adipokines, physical activity, and obesity in relation to breast cancer incidence and recurrence. Cancer and Clinical Oncology. 2015;4:24–31.

12.

Hartman SJ, Natarajan L, Palmer BW, Parker B, Patterson RE, Sears DD. Impact of increasing physical activity on cognitive functioning in breast cancer survivors: rationale and study design of Memory & Motion. Contemp Clin Trials. 2015;45:371–6.

13.

Diaz KM, Krupka DJ, Chang MJ, Peacock J, Ma Y, Goldsmith J, et al. Fitbit: an accurate and reliable device for wireless physical activity tracking. Int J Cardiol. 2015;185:138–40.

14.

Noah JA, Spierer DK, Gu J, et al. Comparison of steps and energy expenditure assessment in adults of Fitbit Tracker and Ultra to the Actical and indirect calorimetry. J Med Eng Technol. 2013;37:456–62.

15.

Hartman SJ, Nelson SH, Cadmus-Bertram LA, et al. Technology- and phone-based weight loss intervention: pilot RCT in women at elevated breast cancer risk. Am J Prev Med 206;51:714–21.

16.

Nguyen NH, Hadfraft NT, Moore MM, et al. A qualitative evaluation of breast cancer survivors' acceptance of and preference for consumer wearable technology activity trackers. Support Care Cancer. 2017;25:3375–84.

17.

Valle CG, Deal AM, Tate DF. Preventing weight gain in African American breast cancer survivors using smart scales and activity trackers: a randomized controlled pilot study. J Cancer Surviv. 2017;11:133–48.

18.

Gell NM, Grover KW, Humble M, Sexton M, Dittus K. Efficacy, feasibility, and acceptability of a novel technology-based intervention to support physical activity in cancer survivors. Support Care Cancer. 2017;25:1291–300.

19.

Rosenberg D, Kadokura EA, Bouldin ED, et al. Acceptability of Fitbit for physical activity tracking within clinical care among men with prostate cancer. AMIA Annu Symp Proc. 2017;2016:1050–9.

20.

Ferrante JM, Devine KA, Bator A, et al. Feasibility and potential efficacy of commercial mHealth/eHealth tools for weight loss in African American breast cancer survivors: pilot randomized controlled trial. Transl Behav Med 2018, in press.

21.

Cadmus-Bertram L, Tevaarwerk AJ, Sesto ME, et al. Building a physical activity intervention into clinical care for breast and colorectal cancer survivors in Wisconsin: a randomized controlled pilot trial. J Cancer Surv 2019, in press.

22.

Lynch BM, Nguyen NH, Moore MM, et al. A randomized controlled trial of a wearable technology-based intervention for increasing moderate to vigorous physical activity and reducing sedentary behavioral in breast cancer survivors: the Activate Trial. Cancer 2019, in press.

23.

Wu HS, Gal R, van Sleeuwen NC, et al. Breast cancer survivors' experiences with an activity tracker integrated into a supervised exercise program: qualitative study. JMIR mHealth and uHealth 2019;7:e10820.

24.

McNeil J, Brenner DR, Stone CR, et al. Activity tracker to prescribe various exercise intensities in breast cancer survivors. Medicine and Science in Sports & Exercise. 2019;51:930–40.

25.

Van Blarigan EL, Chan H, Van Loon K, et al. Self-monitoring and reminder text messages to increase physical activity in colorectal cancer survivors (Smart Pace): a pilot randomized controlled trial. BMC Cancer. 2019;19:218.

26.

Kenfield SA, Van Blarigan EL, Ameli N, et al. Feasibility, acceptability, and behavioral outcomes from a technology-enhanced behavioral change intervention (Prostate 8): a pilot randomized controlled trial in men with prostate cancer. Eur Urol. 2019;950:8.

27.

Gell NM, Tursi A, Grover KW, et al. Female cancer survivor perspectives on remote intervention components to support physical activity maintenance. Support Care Cancer 2019, in press.

28.

Dreher N, Hadeler EK, Hartman SJ, et al. Fitbit usage in patients with breast cancer undergoing chemotherapy. Clinical Breast Cancer 2019, in press.

29.

Nyrop KA, Deal AM, Choi SK, Wagoner CW, Lee JT, Wood WA, et al. Measuring and understanding adherence in a home-based exercise intervention during chemotherapy for early breast cancer. Breast Cancer Res Treat. 2018;168:43–55.

30.

Nelson SH, Weiner LS, Natarajan L, et al. Continuous, objective measurement of physical activity during chemotherapy for breast cancer: the Activity in Treatment pilot study. Trans Behav Med 2019, in press.

31.

Parks Associates. Global sales of connected digital fitness trackers will exceed 82 million in 2019. 2015.

32.

Allied Market Research. Smartwatch market is expected to reach $32.9 billion by 2020. 2015.

33.

Wagoner CW, Choi SK, Deal AM, Lee JT, Wood WA, Muss HB, et al. Establishing physical activity in breast cancer: self-report versus activity tracker. Breast Cancer Res Treat. 2019;176(2):395–400.
Ethics declarations
Conflict of interest
The authors declare they have no conflicts of interest.
Ethical approval
This article does not contain any studies with human participants performed by the authors.
Informed consent
Not applicable.
Additional information
Publisher's note
Springer Nature remains neutral with regard to jurisdictional claims in published maps and institutional affiliations.
About this article
Cite this article
Coughlin, S.S., Caplan, L.S. & Stone, R. Use of consumer wearable devices to promote physical activity among breast, prostate, and colorectal cancer survivors: a review of health intervention studies. J Cancer Surviv (2020). https://doi.org/10.1007/s11764-020-00855-1
Received:

Accepted:

Published:
Keywords
Cancer

Physical activity

Smartphone applications