Abstract
The no-touch technique of saphenous vein involves harvesting the vein as a pedicled graft and avoidance of direct contact with the vein or excessive high-pressure expansion. This technique provides long-term graft patency as that of internal mammary artery; however, the wound complications could be greater than conventional skeletonized technique. To solve the problem of leg wound trouble and to harvest the vein simpler, we have developed a novel harvesting technique using a newly developed energy device, THUNDERBEAT. This technique has the ability of efficacious tissue dissection, safer sealing of branches, and less wound complications without thermal damage to the graft. This strategy was successfully used in 35 patients.
This is a preview of subscription content, log in to check access.
Access options
Buy single article
Instant unlimited access to the full article PDF.
US$ 39.95
Price includes VAT for USA
Subscribe to journal
Immediate online access to all issues from 2019. Subscription will auto renew annually.
US$ 99
This is the net price. Taxes to be calculated in checkout.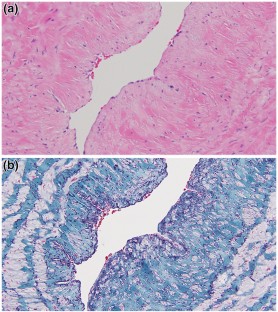 References
1.

Souza D. A new no-touch preparation technique. Technical notes. Scand J Thorac Cardiovasc Surg. 1996;30:41–4.

2.

Samano N, Geijer H, Liden M, Fremes S, Bodin L, Souza D. The no-touch saphenous vein for coronary artery bypass grafting maintains a patency, after 16 years, comparable to the left internal thoracic artery: a randomized trial. J Thorac Cardiovasc Surg. 2015;150:880–8.

3.

Verma S, Lovren F, Pan Y, Yanagawa B, Deb S, Karkhanis R, et al. Pedicled no-touch saphenous vein graft harvest limits vascular smooth muscle cell activation: the PATENT saphenous vein graft study. Eur J Cardiothorac Surg. 2014;45:717–25.

4.

Hamasaki A, Uchida T, Mizumoto M, Hayashi J, Hirooka S, Ishizawa A, et al. Proximal first: a beneficial strategy for no-touch saphenous vein graft. Interact Cardiovasc Thorac Surg. 2018;27:692–4.

5.

Hamasaki A, Uchida T, Sadahiro M. Simple and safe removal modification of the HEARTSTRING device. Eur J Cardiothorac Surg. 2018;53:282–3.

6.

Seehofer D, Mogl M, Boas-Knoop S, Unger J, Schirmeier A, Chopra S, et al. Safety and efficacy of new integrated bipolar and ultrasonic scissors compared to conventional laparoscopic 5-mm sealing and cutting instruments. Surg Endosc. 2012;26:2541–9.
Ethics declarations
Conflict of interest
All the authors declare that they have no conflict of interest.
Additional information
Publisher's Note
Springer Nature remains neutral with regard to jurisdictional claims in published maps and institutional affiliations.
Electronic supplementary material
Below is the link to the electronic supplementary material.
Supplementary material 1 (MP4 212275 KB)
About this article
Cite this article
Ishizawa, A., Hamasaki, A., Uchida, T. et al. Novel harvesting technique of no-touch saphenous vein graft using THUNDERBEAT. Gen Thorac Cardiovasc Surg 67, 650–652 (2019). https://doi.org/10.1007/s11748-019-01097-4
Received:

Accepted:

Published:

Issue Date:
Keywords
Coronary artery bypass grafting

No-touch saphenous vein graft

Harvesting technique

THUNDERBEAT