Pilot plants of membrane technology in industry: Challenges and key learnings
Abstract
Membrane technology holds great potential in gas separation applications, especially carbon dioxide capture from industrial processes. To achieve this potential, the outputs from global research endeavours into membrane technologies must be trialled in industrial processes, which requires membrane-based pilot plants. These pilot plants are critical to the commercialization of membrane technology, be it as gas separation membranes or membrane gas-solvent contactors, as failure at the pilot plant level may delay the development of the technology for decades. Here, the author reports on his experience of operating membrane-based pilot plants for gas separation and contactor configurations as part of three industrial carbon capture initiatives: the Mulgrave project, H3 project and Vales Point project. Specifically, the challenges of developing and operating membrane pilot plants are presented, as well as the key learnings on how to successfully manage membrane pilot plants to achieve desired performance outcomes. The purpose is to assist membrane technologists in the carbon capture field to achieve successful outcomes for their technology innovations.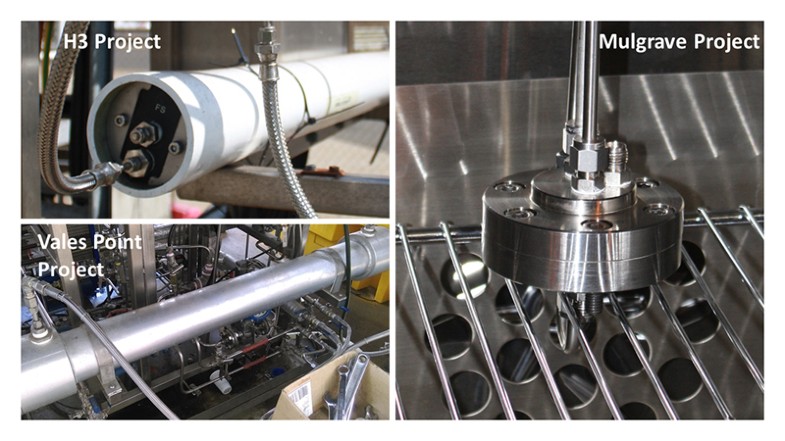 Keywords
membrane gas separation 
membrane contactors 
carbon capture 
pilot plants 
key learnings 
Notes
Acknowledgements
The author thanks the CO2CRC Ltd., especially Dr. Abdul Qader and Mr. Barry Hooper; Process Group (now Suez Oil & Gas Systems), especially Dr. Trina Dreher; Pilot Plant Management & Services Pty Ltd., especially Mr. Kurt Luttin; Commonwealth Scientific and Industrial Research Organisation (CSIRO), especially Mr. Dan Maher and Mr. Phillip Green; Furnace Engineering; HRL Technology Pty Ltd.; Engie (formerly GDF Suez); Delta Electricity; the Victorian Government's Energy Technology Innovation Strategy (ETIS) and Victoria Fellowship; as well as Coal Innovation New South Wales.
Copyright information
© Higher Education Press and Springer-Verlag GmbH Germany, part of Springer Nature 2019