Synthesis of iron(II) complexes with asymmetric N2O2 coordinating Schiff base-like ligands and their spin crossover properties
Abstract
The synthesis of new Schiff base-like ligands with asymmetric substituents pattern and their iron complexes with pyridine as axial ligand is described. Two of the ligands and one of the iron(II) complexes were characterized by single crystal X-ray structure analysis. One of the the iron(II) complexes shows spin crossover behavior while the others remain in the high spin state. The influence of the reduced symmetry of the ligand on the properties of the complexes is discussed.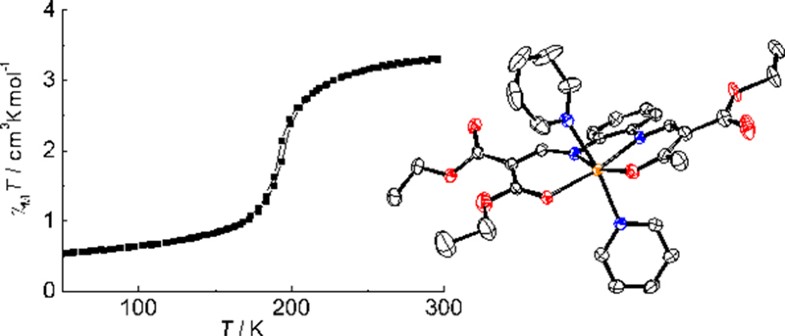 Keywords
iron 
Schiff base-like ligands 
magnetism 
spin crossover 
X-ray structures 
Notes
Acknowledgements
The experiments described in this work were done at the LMU München while data treatment and writing of the manuscript was done at the University of Bayreuth. We gratefully acknowledge support from both universities.
Copyright information
© Higher Education Press and Springer-Verlag GmbH Germany, part of Springer Nature 2018