Structural engineering of transition metal-based nanostructured electrocatalysts for efficient water splitting
Abstract
Water splitting is a highly promising approach for the generation of sustainable, clean hydrogen energy. Tremendous efforts have been devoted to exploring highly efficient and abundant metal oxide electrocatalysts for oxygen evolution and hydrogen evolution reactions to lower the energy consumption in water splitting. In this review, we summarize the recent advances on the development of metal oxide electrocatalysts with special emphasis on the structural engineering of nanostructures from particle size, composition, crystalline facet, hybrid structure as well as the conductive supports. The special strategies relay on the transformation from the metal organic framework and ion exchange reactions for the preparation of novel metal oxide nanostructures with boosting the catalytic activities are also discussed. The fascinating methods would pave the way for rational design of advanced electrocatalysts for efficient water splitting.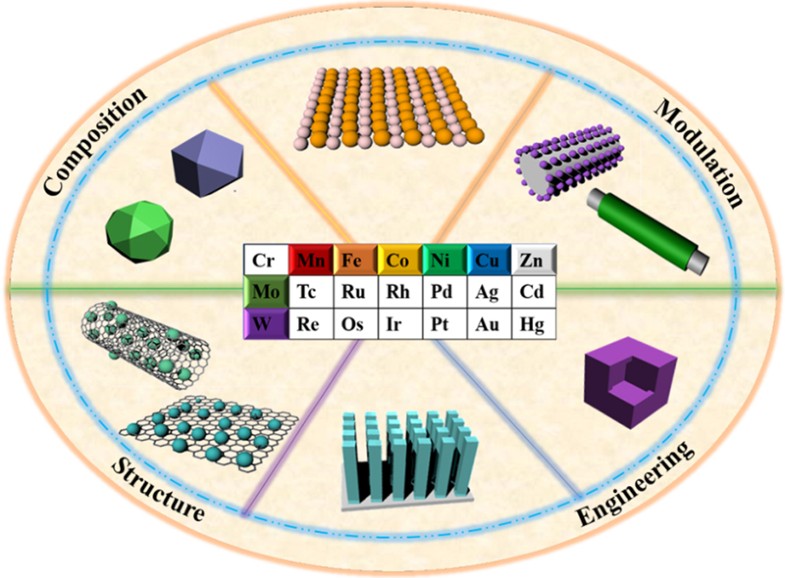 Keywords
water splitting 
structure engineering 
metal organic framework 
ion exchange 
synergistic effect 
hybrid structure 
conductive supports 
Notes
Acknowledgements
This work was financially supported by the National Natural Science Foundation of China (No. 21503116). Taishan Scholars Program of Shandong Province (No. tsqn20161004) and the Youth 1000 Talent Program of China are also acknowledged.
Copyright information
© Higher Education Press and Springer-Verlag GmbH Germany, part of Springer Nature 2018