Abstract
Background
Use of robotics has exemplified single-site procedures by restoring the correct hand-instrument alignment and providing stable, stereoscopic visual field. Technique was initially introduced by the manufacturers for cholecystectomy, but experienced teams quickly extended the indications to more complex procedures. We hereby present a case of a patient that underwent robotic right colectomy and omentectomy through the single-site® platform.
Methods
A single-site procedure was offered to our 58-year-old male patient with carcinoma of the ascending colon and he gave written consent for it. The VESPA® single-site platform was used according to the standards of the manufacturing company. The single-site port® was placed at the umbilicus. Rest of setup and procedure steps were based on the multiport technique. An extended omentectomy accompanying the right colectomy has not previously reported to our knowledge. After sufficient mobilization specimen was exteriorized through the umbilicus, excised and the anastomosis was performed using linear staplers.
Results
Console time was 164 min and total operation time was 221 min. Intraoperatively, there was no need for conversion, additional ports or blood transfusions. Total console time was 164 min. Lacking of wristed instruments and bipolar energy were regarded as serious limitations. No drains were used. Patient did not require ICU stay and had no postoperative complaints. He was given liquid diet on PO day #2 and he was discharged on PO day #4.
Conclusions
Robotic single-site right colectomy is safe and feasible in selected cases. Experience from single-site robotic cholecystectomy is a useful basis to expand the indications to more complex procedures. Further development of the instruments and large number of cases may justify the indications for using this technique in the future.
This is a preview of subscription content, log in to check access.
Access options
Buy single article
Instant unlimited access to the full article PDF.
US$ 39.95
Price includes VAT for USA
Subscribe to journal
Immediate online access to all issues from 2019. Subscription will auto renew annually.
US$ 99
This is the net price. Taxes to be calculated in checkout.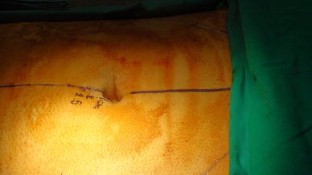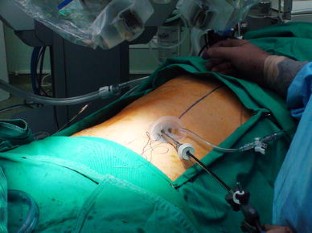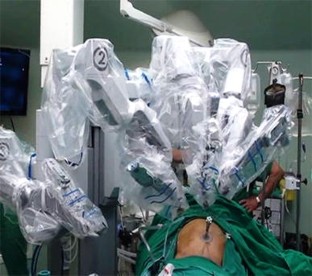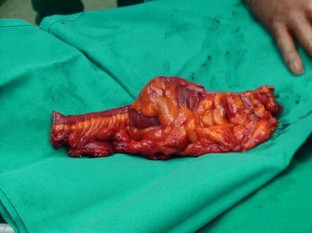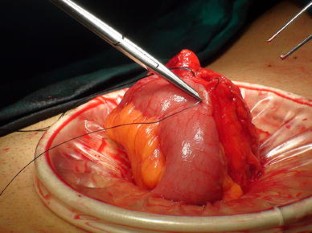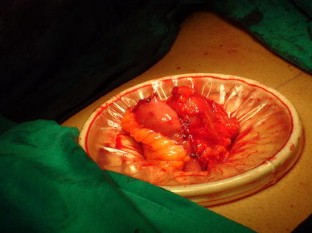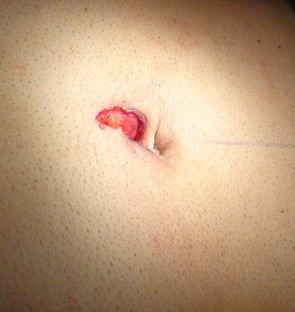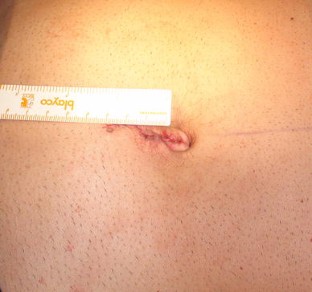 References
1.

Tamini N, Rota M, Bolzonaro E, Nespoli L, Nespoli A, Valsecchi MG, Gianotti L (2014) Single-incision versus standard multiple-incision laparoscopic cholecystectomy: a meta-analysis of experimental and observational studies. Surg Innov 21:528–545

2.

Sato N, Shibao K, Mori Y, Higure A, Yamaguchi K (2015) Postoperative complications following single-incision laparoscopic cholecystectomy: a retrospective analysis in 360 consecutive patients. Surg Endosc 29:708–713

3.

Allemann P, Demartines N, Schäfer M (2014) Remains of the day: biliary complications related to single-port laparoscopic cholecystectomy. World J Gastroenterol 20(3):843–851. doi:10.3748/wjg.v20.i3.843

4.

Vettoretto N, Cirocchi R, Randolph J, Parisi A, Farinella E, Romano G (2014) Single incision laparoscopic right colectomy: a systematic review and meta-analysis. Colorectal Dis 16(4):O123–O132. doi:10.1111/codi.12526

5.

Agaba EA, Rainville H, Ikedilo O, Vemulapali P (2014) Incidence of port-site incisional hernia after single-incision laparoscopic surgery. JSLS 18(2):204–210. doi:10.4293/108680813X13693422518317

6.

Konstantinidis KM, Hirides P, Hirides S et al (2012) Cholecystectomy using a novel single-site robotic platform: early experience from 45 consecutive cases. Surg Endosc 26(9):2687–2694

7.

Juo YY, Obias V (2014) Robot-assisted single-incision total colectomy: a case report. Int J Med Robot. doi:10.1002/rcs.1593

8.

Park JS, Choi GS, Park SY, Kim HJ, Ryuk JP (2012) Randomized clinical trial of robot-assisted versus standard laparoscopic right colectomy. Br J Surg 99(9):1219–1226. doi:10.1002/bjs.8841

9.

Morelli L, Guadagni S, Caprili G, Di Candio G, Boggi U, Mosca F (2013) Robotic right colectomy using the Da Vinci Single-Site® platform: case report. Int J Med Robot 9(3):258–261. doi:10.1002/rcs.1488
Acknowledgments
Konstantinos Konstantinidis, Savvas Hirides, Perikles Chrysoheris, Fotis Antonakopoulos, and Petros Hirides certify that they have NO affiliations with or involvement in any organization or entity with any financial interest (such as honoraria; educational grants; participation in speakers' bureaus; membership, employment, consultancies, stock ownership, or other equity interest; and expert testimony or patent-licensing arrangements), or non-financial interest (such as personal or professional relationships, affiliations, knowledge or beliefs) in the subject matter or materials discussed in this manuscript.
Conflict of interest
All authors declare that they have no conflict of interest.
Consent section
Written informed consent was obtained from the patient for publication of this Case Report and any accompanying images. A copy of the written consent is available for review by the Editor-in-Chief of this journal.
Electronic supplementary material
Below is the link to the electronic supplementary material.
Supplementary material 1 (WMV 11388 kb)
Supplementary material 2 (WMV 16419 kb)
Supplementary material 3 (WMV 5919 kb)
Supplementary material 4 (WMV 20763 kb)
Supplementary material 5 (WMV 9927 kb)
Supplementary material 6 (WMV 101585 kb)
About this article
Cite this article
Konstantinidis, K., Hirides, S., Chrysoheris, P. et al. R-LESS right colectomy with the single-site® robotic platform. J Robotic Surg 9, 157–161 (2015) doi:10.1007/s11701-015-0499-y
Received:

Accepted:

Published:

Issue Date:
Keywords
Robotic Surgery

Single-site surgery

Single-incision colorectal surgery

VESPA

Single-site platform