Abstract
We report a robotic-assisted, ultrasound-guided abdominal cerclage placement during pregnancy that resulted in term delivery, and review the current literature with respect to the efficacy of robotic-assisted transabdominal cerclage (RoboTAC) placement. The patient was a 25-year-old gravida 5 para 0-0-4-0 with cervical insufficiency who failed McDonald cerclage placement in two prior pregnancies, and presented at 13 weeks with a shortened (1.66 cm) cervical length. Placement of abdominal cerclage with robotic assistance under ultrasound guidance was performed at a teaching hospital. The main outcome measure was feasibility of RoboTAC placement in a gravid uterus under ultrasound guidance, and delivery of an infant ≥34 weeks of gestation with neonatal survival. Abdominal cerclage was safely and successfully placed at 13 weeks with robotic assistance. The patient had an otherwise uncomplicated antenatal course and was delivered via primary cesarean section at 38 weeks. Robotic-assisted abdominal cerclage can be considered for patients who require abdominal cerclage placement by skilled robotic surgeons.
This is a preview of subscription content, log in to check access.
Access options
Buy single article
Instant unlimited access to the full article PDF.
US$ 39.95
Price includes VAT for USA
Subscribe to journal
Immediate online access to all issues from 2019. Subscription will auto renew annually.
US$ 99
This is the net price. Taxes to be calculated in checkout.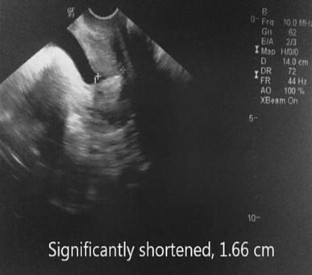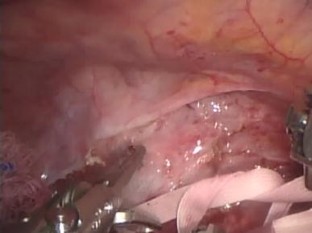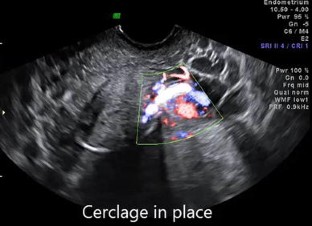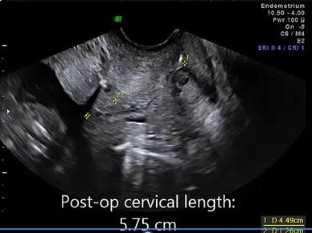 References
1.

Drakeley AJ, Roberts D, Alfrevic Z (2003) Cervical stitch (cerclage) for preventing pregnancy loss in women. Cochrane Database Syst Rev (1) CD003253

2.

McDonald IA (1957) Suture of the cervix for inevitable miscarriage. J Obstet Gynecol Br Emp 64:346–350

3.

Benson RC, Durfee RB (1965) Transabdominal cervicouterine cerclage during pregnancy for the treatment of cervical incompetency. Obstet Gynecol 25:145–155

4.

Novy MJ (1982) Transabdominal cervicoisthmic cerclage for the management of repetitive abortion and premature delivery. Am J Obstet Gynecol 143:44–54

5.

Novy MJ (1991) Transabdominal cervicoisthmic cerclage: a reappraisal 25 years after its introduction. Am J Obstet Gynecol 164:1635–1641

6.

Barmat L, Glaser G, Davis G et al (2007) Da Vinci-assisted abdominal cerclage. Fertil Steril 88:1437e1–1437e3

7.

Wolfe L, DePasquale S, Adair C et al (2008) Robotic-assisted laparoscopic placement of transabdominal cerclage during pregnancy. Am J Perinatol 25:653–655

8.

Fechner AJ, Alvarez M, Smith DH et al (2009) Robotic-assisted laparoscopic cerclage in a pregnant patient. Am J Obstet Gynecol 200:e10–e11

9.

Walsh T, Borahay M, Fox K et al (2013) Robotic-assisted ultrasound-guided abdominal cerclage during pregnancy: overcoming minimally invasive surgery limitations. J Minim Invasive Gynecol 20:398–400

10.

Moore ES, Foster TL, McHugh K et al (2012) Robotic-assisted transabdominal cerclage in the non-pregnant patient. J Obstet Gynaecol 32:643–647

11.

Aboujaoude R, Maloof P, Alvarez M et al (2007) A novel method for laparoscopic abdominal cerclage utilizing minimally invasive hydrodissection. J Reprod Med 52:428–430

12.

Turnquest MA, Britton KA, Brown HL (1999) Outcome of patients undergoing transabdominal cerclage: a descriptive study. J Matern Fetal Med 8:225–227

13.

Zaveri V, Aghajafari F, Amankwah K et al (2002) Abdominal versus vaginal cerclage after failed transvaginal cerclage: a systematic review. Am J Obstet Gynecol 187:868–872

14.

Davis G, Berghella V, Talucci M et al (2000) Patients with a prior failed transvaginal cerclage: a comparison of obstetric outcome with either transabdominal or transvaginal cerclage. Am J Obstet Gynecol 183:836–839

15.

Visco AG, Advincula AP (2008) Robotic gynecologic surgery. Obstet Gynecol 112:1369–1384

16.

Schreuder HW, Verheijen RH (2009) Robotic surgery. BJOG 116:198–213

17.

Cho CH, Kim TH, Kwon SH et al (2003) Laparoscopic transabdominal cervicoisthmic cerclage during pregnancy. J Am Assoc Gynecol Laparosc 10:363–366

18.

Bandera CA, Magrina JF (2009) Robotic surgery in gynecologic oncology. Curr Opin Obstet Gynecol 21:25–30

19.

Olweny EO, Park SK, Tan YK et al (2012) Perioperative comparison of robotic assisted laparoendoscopic single-site (LESS) pyeloplasty versus conventional LESS pyeloplasty. Eur Urol 61:410–414

20.

Kho RM (2011) Comparison of robotic-assisted laparoscopy versus conventional laparoscopy on skill acquisition and performance. Clin Obstet Gynecol 54:376–381

21.

Pierorazio PM, Patel HD, Feng T et al (2011) Robotic-assisted versus traditional laparoscopic partial nephrectomy: comparison of outcomes and evaluation of learning curve. Urology 78:813–819

22.

Lim PC, Kang E, Park do H (2011) A comparative detail analysis of the learning curve and surgical outcome for robotic hysterectomy with lymphadenectomy versus laparoscopic hysterectomy with lymphadenectomy in treatment of endometrial cancer: a case-matched controlled study of the first one hundred twenty two patients. Gynecol Oncol 120:413–418

23.

Chandra V, Nehra D, Parent R et al (2010) A comparison of laparoscopic and robotic assisted suturing performance by experts and novices. Surgery 147:830–839
Acknowledgments
The project was exempted from IRB approval at Yale New Haven Health System/Bridgeport Hospital by the IRB committee. Informed consent was obtained from the patient for being included in this article.
Conflict of interest
Author Gulden Menderes declares that she has no conflict of interest.
Author Lindsay Clark declares that she has no conflict of interest.
Author Masoud Azodi declares that he has no conflict of interest.
Electronic supplementary material
Below is the link to the electronic supplementary material.
Supplementary material 1 (MP4 100354 kb)
About this article
Cite this article
Menderes, G., Clark, L. & Azodi, M. Robotic-assisted abdominal cerclage: a case report and literature review. J Robotic Surg 8, 195–200 (2014). https://doi.org/10.1007/s11701-014-0462-3
Received:

Accepted:

Published:

Issue Date:
Keywords
Abdominal cerclage

Robotics

Cervical insufficiency