Abstract
While cancer control is the primary objective of radical prostatectomy, maintenance of sexual function is a priority for the majority of men presenting with prostate cancer. Preservation of the neurovascular bundles is the challenging and critical step of radical prostatectomy with regards to maintenance of potency. The objective of this study is to describe the surgical steps of our hybrid technique: athermal early retrograde release of the neurovascular bundle during nerve-sparing robotic-assisted laparoscopic radical prostatectomy. This technique involves releasing the neurovascular bundle in a retrograde direction from the apex toward the base of the prostate, during an antegrade prostatectomy. It is a hybrid of the traditional open and the laparoscopic approaches to nerve sparing. With this approach we are able to clearly delineate the path of the bundle and avoid inadvertently injuring it when controlling the prostatic pedicle. Our hybrid nerve-sparing technique combines aspects of the traditional open anatomical approach with those of the laparoscopic antegrade approach. The benefits of robotic technology allow a retrograde neurovascular bundle dissection to be performed during an antegrade radical prostatectomy.
This is a preview of subscription content, log in to check access.
Access options
Buy single article
Instant unlimited access to the full article PDF.
US$ 39.95
Price includes VAT for USA
Subscribe to journal
Immediate online access to all issues from 2019. Subscription will auto renew annually.
US$ 99
This is the net price. Taxes to be calculated in checkout.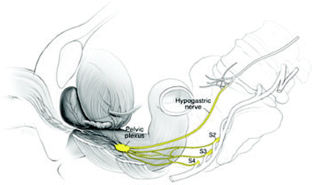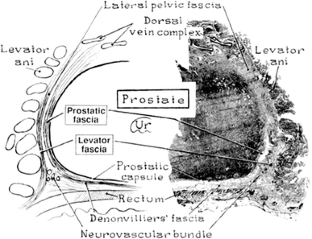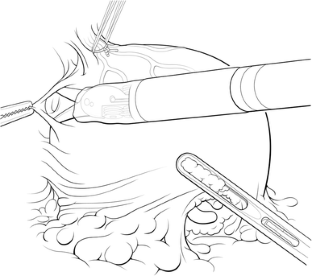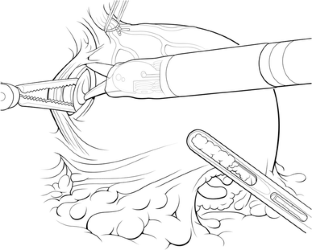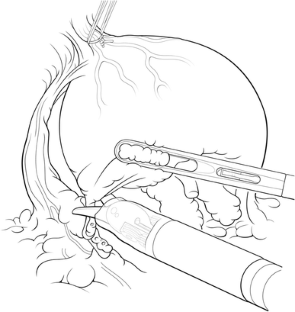 References
1.

Amling CL (2006) Prostate-specific antigen and detection of prostate cancer: what have we learned and what should we recommend for screening? Curr Treat Options Oncol 7(5):337–345

2.

Helgason AR, Adolfsson J, Dickman P et al (1998) Distress due to unwanted side-effects of prostate cancer treatment is related to impaired well-being (quality of life). Prostate Cancer Prostatic Dis 1:128–133

3.

Helgason AR, Adolfsson J, Dickman P et al (1996) Waning sexual function—the most important disease specific distress for patients with prostate cancer. Br J Cancer 73(11):1417–1421

4.

Dubble men YD, Dohle GR, Schroder FH (2006) Sexual function before and after radical retropubic prostatectomy: a systematic review of prognostic indicators for a successful outcome. Eur Urol 50(4):711–718

5.

Walsh PC, Donker PJ (1982) Impotence following radical prostatectomy: insight into etiology and prevention. J Urol 128:492–497

6.

Costello AJ, Brooks M, Cole OJ (2004) Anatomical studies of the neurovascular bundle and cavernosal nerves. BJU Int 94:1071–1076

7.

Schlegel PN, Walsh PC (1987) Neuroanatomical approach to radical cystoprostatectomy with preservation of sexual function. J Urol 138:1402–1406

8.

Lepor H, Gregerman M, Crosby R et al (1985) Precise localization of the autonomic nerves from the pelvic plexus to the corpora cavernosa: a detailed anatomical study of the adult male pelvis. J Urol 133:207–212

9.

Walsh PC (1998) Anatomic radical prostatectomy: evolution of the surgical technique. J Urol 160:2418–2424

10.

Patel VR, Shah KK, Thaly RK, Lavery H (2007) Robotic-assisted laparoscopic radical prostatectomy: the Ohio State University technique. J Robot Surg 1:51–59

11.

Walsh PC (2002) Anatomic radical retropubic prostatectomy. In: Walsh PC, Retik AB, Vaughan ED Jr, Wein AJ (eds) Campbell's urology, 8th edn. W.B Saunders, Philadelphia, p 3109

12.

Walsh PC, Lepor H, Egglesto JC (1983) Radical prostatectomy with preservation of sexual function: anatomical and pathological consideration. Prostate 4:473–485

13.

Walsh PC, Mostwin J (1984) Radical prostatectomy and cystoprostatectomy with preservation of potency. Results using a new nerve-sparing technique. Br J Urol 56(6):694–697

14.

Chien GW, Mikhail AA, Orvieto MA et al (2005) Modified clipless antegrade nerve preservation in robotic-assisted laparoscopic radical prostatectomy with validated sexual function evaluation. Urology 66:419–423

15.

Ong AM, Su LM, Varkarakis L et al (2004) Nerve sparing radical prostatectomy: effects of hemostatic energy sources on the recovery of cavernous nerve function in a canine model. J Urol 172(4 Pt 1):1318–1322

16.

Ahlering TE, Eichel L, Chou D et al (2005) Feasibility study for robotic radical prostatectomy cautery-free neurovascular bundle preservation. Urology 65:994–997

17.

Gill IS, Ukimura O, Rubinstein M et al (2005) Lateral pedicle control during laparoscopic radical prostatectomy: refined technique. Urology 65:23–27
Conflict of interest statement
Electronic supplementary material
Below is the link to the electronic supplementary material.
Supplementary material (MOV 202,273 kb)
About this article
Cite this article
Coughlin, G., Dangle, P.P., Palmer, K.J. et al. Athermal early retrograde release of the neurovascular bundle during nerve-sparing robotic-assisted laparoscopic radical prostatectomy. J Robotic Surg 3, 13–17 (2009) doi:10.1007/s11701-009-0127-9
Received:

Accepted:

Published:

Issue Date:
Keywords
Robotic-assisted laparoscopic prostatectomy (RALP)

Nerve sparing

Functional outcomes

Robotic prostatectomy