Abstract
The use of intrinsically conductive polymers, such as polyaniline (PAni), has been presented as an option for coatings or component of organic coatings with anticorrosive properties due to their electrochemical properties. From this, in this study was produced a binder composed by mixture of PAni base emeraldine (BE) to a plasticizer electrochemically inert plasticiser. The blend was added to a commercial acrylic paint (CAP), for the production of an acrylic intelligent paint (AIP) with anticorrosion properties, acting in anodic protection of carbon steel. The paint produced was characterized by physical–chemical methods of thickness measurement, scanning electron microscopy and RAMAN spectroscopy, which presented results indicating that the PAni BE binder is contained in the CAP, in resin form, in addition to preserve the main functions and desirable electrochemical characteristics of PAni for application as an anticorrosive coating. The electrochemical tests of cyclic voltammetry, open circuit potential and electrochemical impedance spectroscopy demonstrated that AIP acts to protect against corrosion of carbon steel via anodic protection.
This is a preview of subscription content, log in to check access.
Access options
Buy single article
Instant unlimited access to the full article PDF.
US$ 39.95
Price includes VAT for USA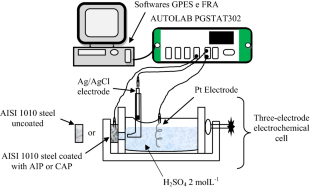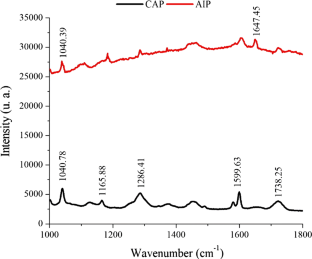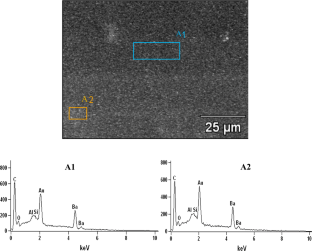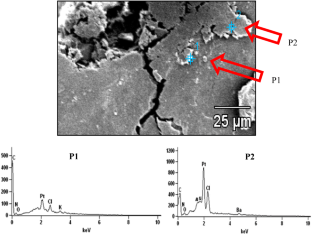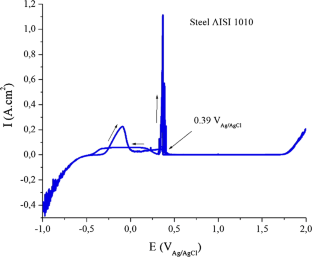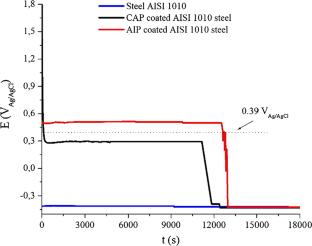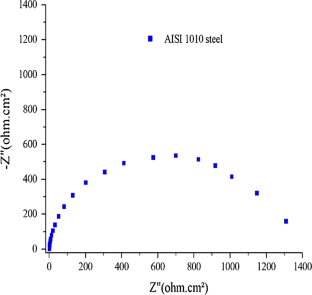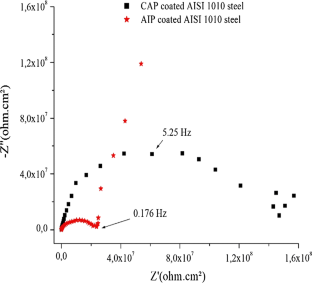 References
Baldissera AF (2008) Desenvolvimento de Tinta Antifouling não-convencional para proteção de embarcações e estruturas metálicas. Thesis. Porto Alegre: Federal University of Rio Grande do Sul

Bernard MC, Legoff AH, Joiret S, Dinh NN, Toan NN (1999) Polyaniline layer for iron protection in sulfate medium. Synth Metals 102(1–3):1983–1984

Bhadra S, Khastgir D, Singhaa NK, Leeb JH (2009) Progress in preparation, processing and applications of polyaniline. Prog Polym Sci 34(8):783–810

Deslouis C, Masiani MM, Tribollet B, Vodtyntsev MA (1995) Comparison of the AC impedance of conducting polymer films studied as electrode-supported and freestanding membranes. J Electrochem Soc 142(6):1902–1908

Deslouis C, Moustafid TE, Musiani MM, Tribollet B (1996) Mixed ionic–electronic conduction of a conducting polymer film. Ac impedance study of polypyrrole. Electrochim Acta 41(7–8):1343–1349

Fernandes BS, Souza KGS, Aoki IV, Melo HG, Amado FDR (2014) Evaluation of the influence of experimental parameters in the formation of a vinyltrimethoxysilane film on 1010 carbon steel through Electrochemical Impedance Spectroscopy and contact angle techniques. Electrochim Acta 124:137–142

Geetha S, Kumar SK, Trivedi DC (2005) Polyaniline reinforced conducting E-glass fabric using 4-chloro-3-methyl phenol as secondary dopant for the control of electromagnetic radiations. Compos Sci Technol 65(6):973–980

Gentil V (2011) Corrosão, 6th edn. Livros Técnicos e Científicos, Rio de Janeiro

Giroto EM, Paoli MA (1999) Transporte de massa em polímeros intrinsicamente condutores: importância Técnicas e Modelos Teóricos. Quim Nova 22(3):358–368

Gokel GW (2003) Dean's handbook of organic chemistry. McGraw-Hill-Handbooks, New York

Hung HM, Linh DK, Chinh NT, Duc LM, Trung VQ (2019) Improvement of the corrosion protection of polypyrrole coating for CT3 mild steel with 10-camphorsulfonic acid and molybdate as inhibitor dopants. Prog Org Coat 131:407–416

Kalendová A, Sapurina I, Stejskal J, Vesely D (2008) Anticorrosion properties of polyaniline-coated pigments in organic coatings. Corros Sci 50(12):3549–3560

Kumar KKS, Geetha S, Trivedi DC (2005) Freestanding conducting polyaniline film for the control of electromagnetic radiations. Curr Appl Phys 5(6):603–608

Le TT, Nguyen TV, Nguyen TA, Nguyen TTH, Thai H, Tran DL, Dinh DA, Nguyen TM, Lu LT (2019) Thermal, mechanical and antibacterial properties of water-based acrylic Polymer/SiO2–Ag nanocomposite coating. Mater Chem Phys 232(15):362–366

Lu Y, Hu J, Li S, Tang W (2018) Active and passive protection of steel reinforcement in concrete column using carbon fibre reinforced polymer against corrosion. Electrochim Acta 278:124–136

Panossian Z, Almeida NL, Sousa RMF, Pimenta GS, Maques LBS (2012) Corrosion of carbon steel pipes and tanks by concentrated sulfuric acid: a review. Corros Sci 58:1–11

Revie RW, Uhlig HH (2008) Corrosion and corrosion control: an introduction to corrosion science and engineering. Wiley, New Jersey

Schmitt G, Schütze M, Hays GF, Burns W, Han E, Pourbaix A (2009) Global needs for knowledge dissemination, research, and development in materials deterioration and corrosion control. World Corrosion Organization, New York

Shi S, Zhoa Y, Zhang Z, Yu L (2019) Corrosion protection of a novel SIO2 @PANI coating for Q235 carbon steel. Prog Org Coat 132:227–234

Silva RS, Cardozo HM, Ferreira JZ, Ferreira CA, Meneguzzi A (2012) Filme Autosuportado de Polianilina Desdopada para Aplicações Anticorrossivas. Polímeros 22(3):288–294

Silva RS, Ferreira CA, Ferreira JZ, Meneguzzi A (2014) Anodic protection of carbon steel AISI 1006 using the binder of undoped polyaniline. Mater Sci Forum 805:155–160

Silva RS, Aleman C, Ferreira CA, Armelin E, Ferreira JZ, Meneguzzi A (2015) Smart paint for anodic protection of steel. Prog Org Coat 78:116–123

Smith E, Dent G (2005) Modern Raman Spectroscopy—a practical approach. Wiley, New York

Zhu A, Shi P, Sun S, Rui M (2019) Construction of rGO/Fe3O4/PANI nanocomposites and its corrosion resistance mechanism in waterborne acrylate-amino coating. Prog Org Coat 133:117–124
Additional information
Publisher's Note
Springer Nature remains neutral with regard to jurisdictional claims in published maps and institutional affiliations.
About this article
Cite this article
Silva, R.S., Ferreira, J.Z. & Meneguzzi, A. Anticorrosive acrylic intelligent paint. Chem. Pap. 74, 631–639 (2020) doi:10.1007/s11696-019-00909-4
Received:

Accepted:

Published:

Issue Date:
Keywords
Intelligent paint

Corrosion

Anodic protection