Abstract
Background
Retraction of the left lobe of the liver is an important step in most bariatric surgical procedures. Bariatric patients may have enlarged, fatty livers and retraction can be complicated with injuries, haematoma, or necrosis. The aim of this study was to compare the effects of two standard liver retractors, Nathanson and PretzelFlex on patients undergoing laparoscopic Roux-en-Y gastric bypass (LRYGB).
Methods
All consecutive patients undergoing LRYGB in our center from April 2017 to January 2019 were analysed. The type of retractor used was dependent on the surgeon's preference and the availability of instruments. Patients were divided into two groups, based on the type of liver retraction device used. Each group was assessed and compared for postoperative pain score, presence of nausea or vomiting, blood test results (liver function tests and C-reactive protein), and length of hospital stay.
Results
LRYGB was performed on 167 patients in which Nathanson was used in 93 patients and PretzelFlex in 74 patients. The duration of surgery was similar in both groups. Alanine transaminase (ALT) levels and C-reactive protein (CRP) were significantly higher in the group where Nathanson's retractor was used. The postoperative pain score and length of stay were also higher when Nathanson's retractor was used but it did not reach statistical significance.
Conclusion
The PretzelFlex liver retractor causes significantly less measurable liver damage and is associated with less postoperative pain and nausea when compared with Nathanson's retractor.
This is a preview of subscription content, log in to check access.
Access options
Buy single article
Instant unlimited access to the full article PDF.
US$ 39.95
Price includes VAT for USA
Subscribe to journal
Immediate online access to all issues from 2019. Subscription will auto renew annually.
US$ 99
This is the net price. Taxes to be calculated in checkout.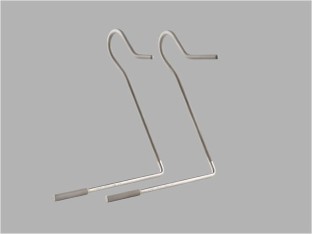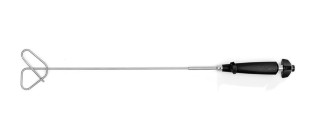 References
1.

Nguyen NT, Longoria M, Gelfand DV, et al. Staged laparoscopic Roux-en-Y: a novel two-stage bariatric operation as an alternative in the super-obese with massively enlarged liver. Obes Surg. 2005 Aug;15(7):1077–81.

2.

Pasenau J, Mamazza J, Schlachta CM, et al. Liver hematoma after laparoscopic Nissen fundoplication: a case report and review of retraction injuries. Surg Laparosc Endosc Percutan Tech. 2000;10(3):178–81.

3.

Tamhankar AP, Kelty CJ, Jacob G. Retraction-related liver lobe necrosis after laparoscopic gastric surgery. J Soc Laparoendosc Surg. 2011;15:117–21.

4.

Harikrishanan J, Jackson P, Patel R, et al. Segmental liver atrophy: a complication of the Nathanson retractor. JSM Clin Case Rep. 2014;2(1):1012.

5.

Nozaki T, Kato T, Komiya A, et al. Retraction-related acute liver failure after urological laparoscopic surgery. Curr Urol. 2013;7:199–203.

6.

Yassa NA, Peters JH. CT of focal hepatic injury due to surgical retractor. Am J Roentgenol. 1996;166(3):599–602.

7.

Morris-Stiff G, Jones R, Mitchell S, et al. Retraction transaminitis: an inevitable but benign complication of laparoscopic fundoplication. World J Surg. 2008;32(12):2650–4.

8.

Jeong GA, Cho GS, Shin EJ, et al. Liver function alterations after laparoscopic-assisted gastrectomy for gastric cancer and its clinical significance. World J Gastroenterol. 2011;17(3):372–8.

9.

Kinjo Y, Okabe H, Obama K, et al. Elevation of liver function tests after laparoscopic gastrectomy using a Nathanson liver retractor. World J Surg. 2011;35(12):2730–1738.

10.

Ushimaru Y, Omori T, Fujiwara Y, et al. A novel liver retraction method in laparoscopic gastrectomy for gastric cancer. Surg Endosc. 2018;33:1828–36. https://doi.org/10.1007/s00464-018-6461-0.

11.

Goel R, Shabbir A, Tai CM, et al. Randomized controlled trial comparing tree methods of liver retraction in laparoscopic Roux-en-Y gastric bypass. Surg Endosc. 2013;27:679–84.

12.

Thorell A, MackCormick AD, Awad S, et al. Guidelines for perioperative care in bariatric surgery: enhanced recovery after surgery (ERAS) society recommendations. World J Surg. 2016;40(9):2065–83.

13.

Orr KE, Williams MP. MDCT of retractor -related hepatic injury following laparoscopic surgery: appearances, incidence, and follow-up. Clin Radiol. 2014;69(6):606–10.

14.

Huang CK, Lo CH, Asim S, et al. A novel technique in laparoscopic bariatric surgery. Obes Surg. 2011;21:676–9.

15.

Shinohara T, Kanaya S, Yoshimura F, et al. A protective technique for retraction of the liver during laparoscopic gastrectomy for gastric adenocarcinoma: using a Penrose drain. J Gastrointest Surg. 2011;15:1043–8.

16.

Sakaguchi Y, Ikeda O, Toh Y, et al. New technique for the retraction of the liver in laparoscopic gastrectomy. Surg Endosc. 2008;22(11):2532–4.

17.

Shibao K, Higure A, Yamaguchi K. Disk suspension method: a novel and safe technique for the retraction of the liver during laparoscopic surgery. Surg Endosc. 2011;25(8):2733–7.

18.

Kitajima T, Shinohara H, Haruta S, et al. Prevention of transient liver damage after laparoscopic gastrectomy via modification of the liver retraction technique using the Nathanson liver retractor. Asian J Endosc Surg. 2015;8:413–8.
Acknowledgments
The authors would like to thank Dr. J Toombs, Ms. S Katswere, and Mr. MI Booth for their help and advice.
Ethics declarations
Conflict of Interest
The authors declare that they have no conflict of interest.
Statement of Informed Consent
No patient identifiable information has been used; hence, informed consent is not required.
Ethical Approval
This is a retrospective study and hence, ethical approval is not required.
Additional information
Publisher's Note
Springer Nature remains neutral with regard to jurisdictional claims in published maps and institutional affiliations.
About this article
Cite this article
Midya, S., Ramus, J., Hakim, A. et al. Comparison of Two Types of Liver Retractors in Laparoscopic Roux-en-Y Gastric Bypass for Morbid Obesity. OBES SURG 30, 233–237 (2020). https://doi.org/10.1007/s11695-019-04142-6
Keywords
Liver retraction

Nathanson retractor

PretzelFlex retractor

Bariatric surgery

Laparoscopic Roux-en-Y gastric bypass

LRYGB