Abstract
Background
Conversion of Roux-en-Y gastric bypass (RYGB) to single anastomosis duodenal switch can be a complicated and time-consuming operation for surgeons.
Purpose
The purpose of this article is to present our technique of single-step laparoscopic conversion of RYGB to single anastomosis duodenal switch bilio-pancreatic diversion and vertical sleeve gastrectomy, creating a 250-cm common channel.
Material and Methods
A laparoscopic technique was utilized in the conversion.
Results
After the gastrojejunostomy is completely separated from the gastric remnant, a sleeve gastrectomy was created followed by duodeno-ileal anastomosis.
Conclusion
Conversion of RYGB to single anastomosis duodenal switch can be a complicated operation, requiring a two-stage approach in most cases. With the adoption of the described technique, it can be easier to be achieved in a single-stage.
This is a preview of subscription content, log in to check access.
Access options
Buy single article
Instant unlimited access to the full article PDF.
US$ 39.95
Price includes VAT for USA
Subscribe to journal
Immediate online access to all issues from 2019. Subscription will auto renew annually.
US$ 99
This is the net price. Taxes to be calculated in checkout.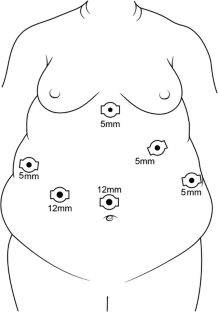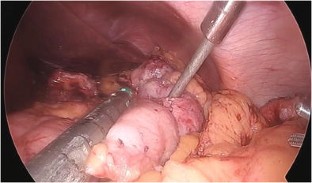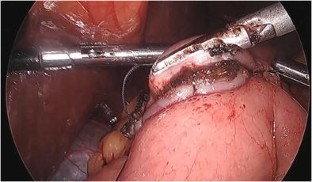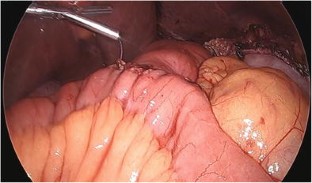 Reference
1.

Christou NV, Look D, MacLean LD. Weight gain after short- and long-limb gastric bypass in patients followed for longer than 10 years. Ann Surg. 2006;244:734–40.

2.

Moon R, Teixeira A, Jawad MA. Pericardial patch ring Roux-en-Y gastric bypass: a preliminary report. Obes Surg. 2013;23:480–5.

3.

Kalarchian MA, Marcus MD, Wilson GT, et al. Binge eating among gastric bypass patients at long-term follow-up. Obes Surg. 2002;12:270–5.

4.

Herron DM, Birkett DH, Thompson CC, et al. Gastric bypass pouch and stoma reduction using a transoral endoscopic anchor placement system: a feasibility study. Surg Endosc. 2008;22:1093–9.

5.

Mali Jr J, Fernandes FA, Valezi AC, et al. Influence of the actual diameter of the gastric pouch outlet in weight loss after silicon ring Roux-en-Y gastric bypass: an endoscopic study. Obes Surg. 2010;20:1231–5.

6.

Tran DD, Nwokeabia ID, Purnell S, et al. Revision of Roux-en-Y gastric bypass for weight regain: a systemic review of techniques and outcomes. Obes Surg. 2016;26:1627–34.

7.

Parikh M, Pomp A, Gagner M. Laparoscopic conversion of failed gastric bypass to duodenal switch: technical considerations and preliminary outcomes. Surg Obes Relat Dis. 2007;3:611–8.
Ethics declarations
Conflict of Interest
The authors declare that they have no conflict of interest.
Ethical Approval
For this type of study, formal consent is not required.
Informed Consent
Does not apply.
Electronic Supplementary Material
About this article
Cite this article
Jawad, M.A., Nelson, L., Moon, R.C. et al. Techniques of Single-Stage Laparoscopic Conversion of Roux-en-Y Gastric Bypass to Single Anastomosis Bilio-pancreatic Diversion with Duodenal Switch. OBES SURG 27, 1109–1111 (2017) doi:10.1007/s11695-017-2578-9
Keywords
Technique

Single anastomosis duodenal switch

Roux-en-Y gastric bypass

Conversion

Weight regain