Abstract
We demonstrate that Plasma Dual Beam focused ion beam (PFIB) milling can be used for high-resolution three-dimensional chemical study of a single non-metallic inclusion in steel. A CaO-Al2O3-MgO inclusion (~ 10 μm) on a polished cross-section of steel sample was located and milled using a Xe+ ion beam. A secondary electron image and EDS map of every section were recorded and subsequently processed to show the 3D chemistry and morphology of the inclusion.
This is a preview of subscription content, log in to check access.
Access options
Buy single article
Instant unlimited access to the full article PDF.
US$ 39.95
Price includes VAT for USA
Subscribe to journal
Immediate online access to all issues from 2019. Subscription will auto renew annually.
US$ 294
This is the net price. Taxes to be calculated in checkout.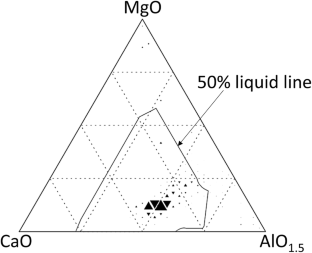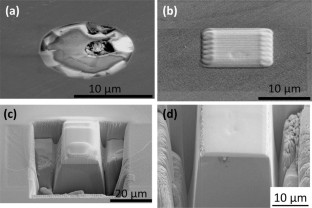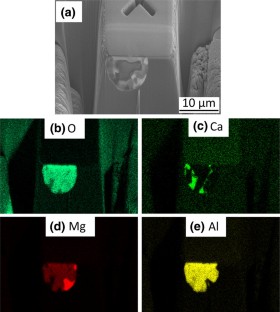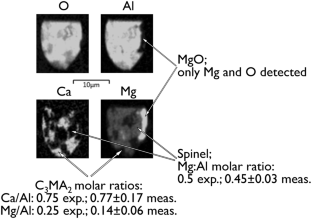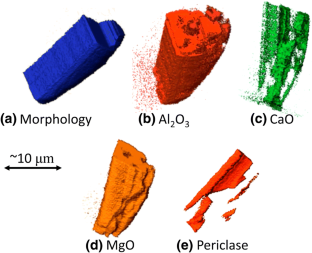 References
1.

[1] S.N. Singh: Metall. Trans., 1974, vol. 5, pp. 2165–2178.

2.

[2] Y.B. Liu, Y.D. Li, S.X. Li, Z.G. Yang, S.M. Chen, W.J. Hui, Y.Q. Weng: Int. J. Fatigue, 2010, vol. 32, pp. 1351–1357.

3.

[3] P. Kaushik, J. Lehmann, M. Nadif: Metall. Mater. Trans. B, 2012, vol. 43, pp.710–725.

4.

[4] E.B. Pretorius, H.G. Oltmann, B.T. Schart: Iron Steel Technol., 2015, vol. 12 (3), pp. 333–345.

5.

D. Kumar, R. Cunningham, and P.C. Pistorius: in AISTech 2018 Proc., Association for Iron and Steel Technology, Warrendale, 2018, pp. 1493–1500.

6.

D. Kumar: Ph.D. Thesis, Carnegie Mellon University, Pittsburgh, PA, 2018.

7.

[7] Y. Ren, L. Zhang, P.C. Pistorius: Metall. Mater. Trans. B, 2017, vol. 48, pp. 2281–2292.

8.

V. Thapliyal: Ph.D. Thesis, Missouri University of Science & Technology, Rolla, MO, 2015.

9.

[9] T.L. Burnett, R. Kelley, B. Winiarski, L. Contreras, M. Daly, A. Gholinia, M.G. Burke, P.J. Withers: Ultramicroscopy, 2016, vol. 161, pp. 119-129

10.

[10] N. Verma, P.C. Pistorius, R.J. Fruehan, M.S. Potter, H.G. Oltmann and E.B. Pretorius: Metall. Mater. Trans. B, 2012, vol. 43, pp. 830-840.

11.

[11] I.H. Jung, S.A. Decterov, A.D. Pelton: J. Phase Equilib. Diffus., 2004, vol. 25, pp. 329-345
The authors are grateful to the industrial members of the Center of Iron and Steelmaking Research for financial support and suggestions. The authors acknowledge the use of Materials Characterization Facility at Carnegie Mellon University supported by Grant MCF-677785.
Additional information
Publisher's Note
Springer Nature remains neutral with regard to jurisdictional claims in published maps and institutional affiliations.
Manuscript submitted December 19, 2018.
Electronic supplementary material
Below is the link to the electronic supplementary material.
Supplementary material 1 (MP4 19258 kb)
Supplementary material 2 (MP4 4116 kb)
Supplementary material 3 (MP4 11899 kb)
Supplementary material 4 (MP4 12784 kb)
Supplementary material 5 (MP4 7076 kb)
Supplementary material 6 (MP4 3428 kb)
About this article
Cite this article
Kumar, D., Nuhfer, N.T., Ferreira, M.E. et al. Application of Plasma FIB to Analyze a Single Oxide Inclusion in Steel. Metall and Materi Trans B 50, 1124–1127 (2019) doi:10.1007/s11663-019-01555-7
Received:

Published:

Issue Date: