This is a preview of subscription content, log in to check access.
Access options
Buy single article
Instant unlimited access to the full article PDF.
US$ 39.95
Price includes VAT for USA
Subscribe to journal
Immediate online access to all issues from 2019. Subscription will auto renew annually.
US$ 99
This is the net price. Taxes to be calculated in checkout.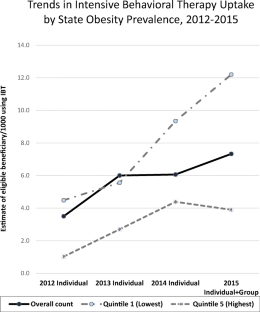 References
1.

Hales CM, Fryar CD, Carroll MD. Trends in Obesity and Severe Obesity Prevalence in US Youth and Adults by Sex and Age, 2007-2008 to 2015-2016. JAMA - J Am Med Assoc. 2018;319(16):1723-1725.

2.

Curry SJ, Krist AH, Owens DK, et al. Behavioral Weight Loss Interventions to Prevent Obesity-Related Morbidity and Mortality in Adults US Preventive Services Task Force Recommendation Statement. JAMA - J Am Med Assoc. 2018;320(11):1163-1171. https://doi.org/10.1001/jama.2018.13022.

3.

Batsis JA, Zagaria AB. Addressing Obesity in Aging Patients. Med Clin North Am. 2018;102(1):65-85. https://doi.org/10.1016/j.mcna.2017.08.007.

4.

Batsis JA, Bynum JPW. Uptake of the Centers for Medicare and Medicaid Obesity Benefit : 2012–2013. Obesity. 2016;24(9):1983-1988.

5.

Batsis JA, Huyck KL, Bartels SJ. Challenges with the Medicare Obesity Benefit : Practical Concerns & Proposed Solutions. J Gen Intern Med. 2014;30(1):118-122. doi:https://doi.org/10.1007/s11606-014-3031-6

6.

Kushner R. What Do We Need to Do to Get Primary Care Ready to Treat Obesity ? Obesity. 2018;26(4):631-632. https://doi.org/10.1002/oby.22161.
Ethics declarations
Conflict of Interest
The authors declare that they do not have a conflict of interest.
Disclaimer
The content, findings, and conclusions in this journal article are solely the responsibility of the authors and do not necessarily represent the official views of the National Institutes of Health and Centers for Disease Control and Prevention.
Additional information
Publisher's Note
Springer Nature remains neutral with regard to jurisdictional claims in published maps and institutional affiliations.
About this article
Cite this article
Dewar, S., Bynum, J. & Batsis, J.A. Uptake of Obesity Intensive Behavioral Treatment Codes in Medicare Beneficiaries, 2012–2015. J GEN INTERN MED 35, 368–370 (2020). https://doi.org/10.1007/s11606-019-05437-1
Received:

Revised:

Accepted:

Published:

Issue Date: