This is a preview of subscription content, log in to check access.
Access options
Buy single article
Instant unlimited access to the full article PDF.
US$ 39.95
Price includes VAT for USA
Subscribe to journal
Immediate online access to all issues from 2019. Subscription will auto renew annually.
US$ 99
This is the net price. Taxes to be calculated in checkout.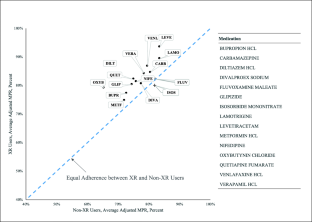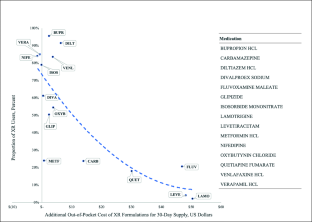 References
1.

Viswanathan M, Golin CE, Jones CD, et al. Interventions to improve adherence to self-administered medications for chronic diseases in the united states: a systematic review. Ann Intern Med. 2012;157(11):785–795.

2.

Ingersoll KS, Cohen J. The impact of medication regimen factors on adherence to chronic treatment: a review of literature. J Behav Med. 2008;31(3):213–224.

3.

Wang L, Sun X, Du L, et al. Effects and patient compliance of sustained-release versus immediate-release glipizides in patients with type 2 diabetes mellitus: a systematic review and meta-analysis. J Evid Based Med. 2011;4(4):232–241.

4.

Adler LD, Nierenberg AA. Review of Medication Adherence in Children and Adults with ADHD. Postgrad Med. 2010;122(1):184–191.

5.

Sperber CM, Samarasinghe SR, Lomax GP. An upper and lower bound of the medication possession ratio. Patient Prefer Adherence. 2017;11:1469

6.

Choudhry NK, Avorn J, Glynn RJ, et al. Full coverage for preventive medications after myocardial infarction. N Engl J Med. 2011;365(22):2088–2097.
Contributors
None.
Funders
Research reported in this publication was supported by the National Institute on Aging of the National Institutes of Health under Award Number 5P30AG024968.
Ethics declarations
Conflict of Interest
The authors declare that they do not have a conflict of interest.
Additional information
Publisher's Note
Springer Nature remains neutral with regard to jurisdictional claims in published maps and institutional affiliations.
Prior Presentations
None
About this article
Cite this article
Romley, J.A., Xie, Z., Chiou, T. et al. Extended-Release Formulation and Medication Adherence. J GEN INTERN MED 35, 354–356 (2020). https://doi.org/10.1007/s11606-019-05275-1