Abstract
We describe what we believe to be the first reported case of intragastric erosion and migration to the jejenum of a laparoscopically inserted gastric band, 3 months after the original bariatric surgery was performed. This had caused ulceration and necrosis of the small bowel as the tension in the port tubing had caused the bowel to become concertinaed over it and resulted in a cheese-wire effect through the jejunal convolutions. As bariatric surgery becomes more common, patients with complications of their procedure may present to the general surgeon as an emergency. We recommend early intervention in patients with gastric erosion.
This is a preview of subscription content, log in to check access.
Access options
Buy single article
Instant access to the full article PDF.
US$ 39.95
Price includes VAT for USA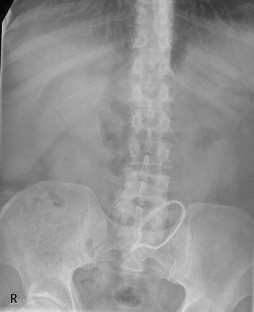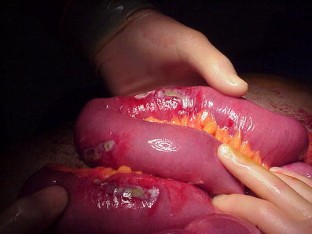 References
1.

Moreno PM, Alastrué A, Rull M, et al. Band erosion in patients who have undergone vertical banded gastroplasty. Arch Surg 1998;133:189–193.

2.

Forseli P, Hallerback B, Glise H, et al. Complications following Swedish adjustable gastric banding: A long-term follow up. Obes Surg 1999;9:11–16.

3.

Meir E, Van Baden M. Adjustable silicone gastric banding and band erosion: Personal experience and hypotheses. Obes Surg 1999;9:191–193.

4.

Abu-Abeid S, Keidar A, Gavert N, et al. The clinical spectrum of band erosion following laparoscopic adjustable silicone banding for morbid obesity. Surg Endosc 2003;17:861–863.
Acknowledgement
Competing Interests
None declared.
About this article
Cite this article
Egbeare, D.M., Myers, A.F. & Lawrance, R.J. Small Bowel Obstruction Secondary to Intragastric Erosion and Migration of A Gastric Band. J Gastrointest Surg 12, 983–984 (2008). https://doi.org/10.1007/s11605-007-0304-y
Received:

Revised:

Accepted:

Published:

Issue Date:
Keywords
Laparoscopic gastric band

Bariatric surgery

Surgical complication

Small bowel obstruction