Abstract
Bimetallic sulfides are appealing great interest for renewable accumulated energy and conversion devices because of the multiple merits. Herein, flaky attached CuCo2S4 microspheres are reported via a simple solvothermal strategy and serve as an electrode to evaluate the supercapacitors characteristics. It should be noted that such electrode presents a high specific capacitance of 752 F·g−1 at 1 A·g−1 and excellent cycling stability over 4500 cycles. In addition, an asymmetric device is assembled by using CuCo2S4 and AC as the positive electrode and negative electrode, respectively, which achieves a high-energy density (46.2 Wh·kg−1 at 0.796 kW·kg−1) and retains a long cycling life over 8000 cycles. Such performance demonstrates that CuCo2S4 with the unique structure might be great potential for energy storage.
This is a preview of subscription content, log in to check access.
Access options
Buy single article
Instant unlimited access to the full article PDF.
US$ 39.95
Price includes VAT for USA
Subscribe to journal
Immediate online access to all issues from 2019. Subscription will auto renew annually.
US$ 99
This is the net price. Taxes to be calculated in checkout.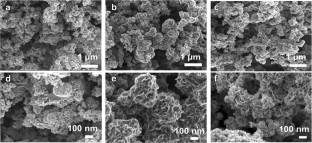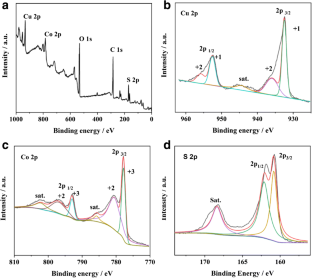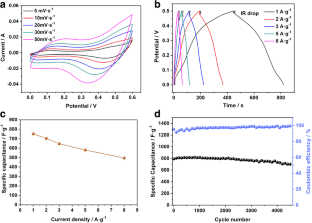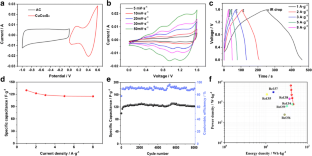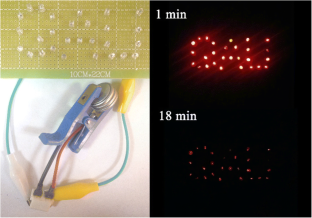 Acknowledgments
This work was supported by the Natural Science Foundation of Shandong Province (ZR2017LB031).
Additional information
Publisher's note
Springer Nature remains neutral with regard to jurisdictional claims in published maps and institutional affiliations.
Electronic supplementary material
About this article
Cite this article
Xie, T., Xu, J., Wang, J. et al. In situ preparation of flaky attached CuCo2S4 microspheres for high-performance asymmetric supercapacitors. Ionics (2020) doi:10.1007/s11581-020-03453-4
Received:

Revised:

Accepted:

Published:
Keywords
Solvothermal

CuCo2S4

Supercapacitors

Pseudocapacitor

Asymmetric device